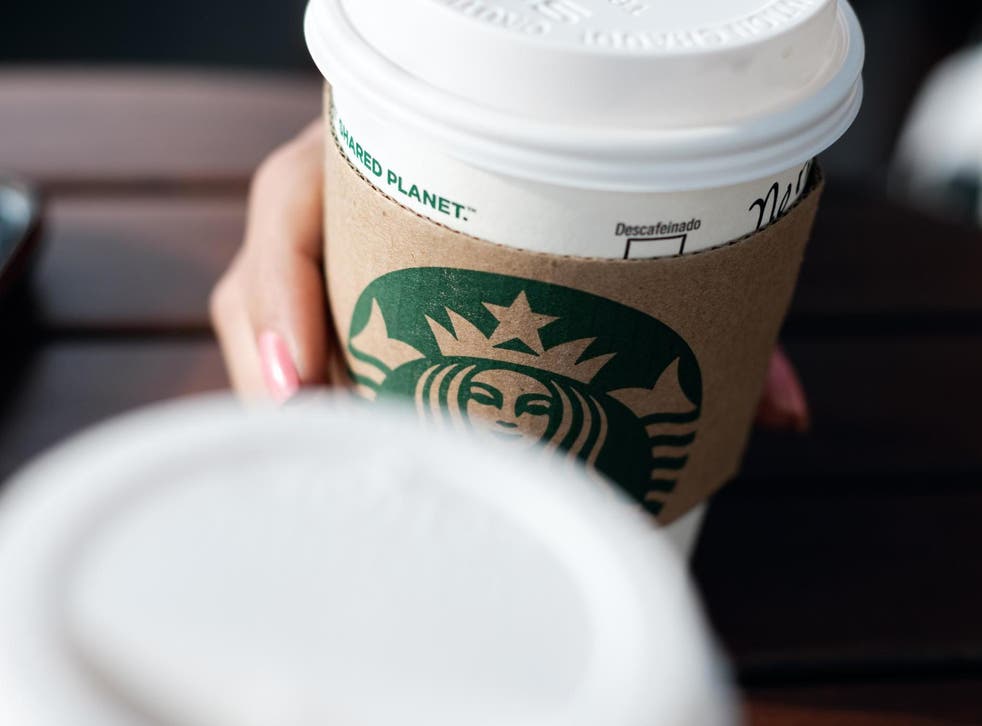 Starbucks apologises after 'pig' written on police officer's coffee cup
'This is absolutely unacceptable, and we are deeply sorry to the law enforcement officer who experienced this,' says coffee company
Olivia Petter
Saturday 30 November 2019 11:55 Comments
Starbucks has apologised after writing "pig" on coffee cups given to a police officer at a branch in Oklahoma.
On Thursday, Kiefer police chief Johnny O'Mara posted on Facebook about the incident, explaining how one of his on-duty officers decided to thank team members working on Thanksgiving by buying them coffee.
But a photograph posted by O'Mara shows that one of the drinks had the word "PIG" written on a printed label
"What irks me is the absolute and total disrespect for a police officer who, instead of being home with family and enjoying a meal and a football game, is patrolling his little town," O'Mara wrote.
"This cup of coffee for a 'pig' is just another little flag," he continued.
Inside Starbucks' first Italian store: the Reserve Roastery, Milan

Show all 17
"It's another tiny symptom and a nearly indiscernible shout from a contemptuous, roaring and riotous segment of a misanthropic society that vilifies those who stand for what's right and glorifies the very people who would usher in the destruction of the social fabric."
O'Mara went on to criticise Starbucks as "overpriced" and revealed he phoned the branch to complain.
"I called the store and was told they'd be happy to 'replace the coffee with a correct label'," he wrote. "The proverb 'Fool me once, shame on you. Fool me twice, shame on me' came to mind."
On Friday, Starbucks apologised to the Kiefer Police Department and issued a joint statement revealing both parties would use the "regrettable incident" as "an opportunity to leverage our shared platforms to promote greater civility".
A statement from a Starbucks spokesperson described the incident as "absolutely unacceptable", revealing it had fired the employee behind the "PIG" label.
"We are deeply sorry to the law enforcement officer who experienced this," the statement continued. "We have also apologised directly to him and connected with the Chief of the Kiefer Police Department as well to express our remorse.
"The Starbucks partner who wrote this offensive word on a cup used poor judgement and is no longer a partner after this violation of company policy.
"This language is offensive to all law enforcement and is not representative of the deep appreciation we have for police officers who work tirelessly to keep our communities safe."
Register for free to continue reading
Registration is a free and easy way to support our truly independent journalism
By registering, you will also enjoy limited access to Premium articles, exclusive newsletters, commenting, and virtual events with our leading journalists
Already have an account? sign in
Join our new commenting forum
Join thought-provoking conversations, follow other Independent readers and see their replies