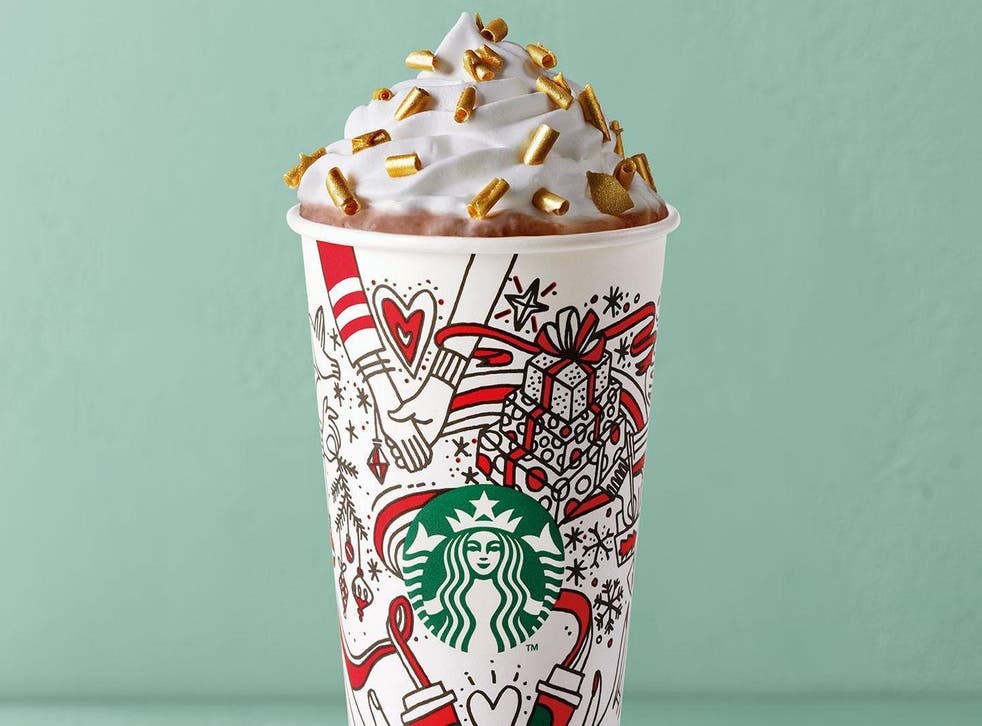 Starbucks launch red cups for Christmas 2017
The new menu has launched featuring a Christmas-spiced cold brew coffee
While some people lament the commercialisation of Christmas, rolling their eyes at the Coca-Cola Christmas truck and sparkly store windows, others enjoy brands' annual forays into the holiday.
And perhaps none has become more iconic than Starbucks' red cups, which for many people signal the start of the festive season.
Today is the day that the coffee chain bids farewell to its autumn menu (RIP pumpkin spice lattes for another year) and launches its Christmas range of food and drink.
And with the menu comes the red cups, whose design generates much excitement every year.
However, the brand is trying to move away from the name "red cups," as they've become known, and instead call them "Christmas cups."
For 2017, Starbucks has created its first-ever colour-in Christmas cup, encouraging customers to add their own splash of colour and style to their drink.
It taps into the idea of mindfulness and the current trend for colouring books for adults.
The design is hand-drawn, featuring a pair of hands holding red cups of coffee connected by swirling ribbons with lively Christmas scenes and splashes of red and green.
The company's Christmas advert has become a talking point this year too, as it features a pair of women about to kiss over their festive caffeinated treat.
Starbucks advert features same-sex couple about to kiss
But design of the cups aside, for many people it's all about the contents.
Festive favourites including the Gingerbread Latte, Toffee Nut Latte, Eggnog Latte and Fudge Hot Chocolate are all available once again, but the coffee giant is this year launching a new Festive Cold Brew, combining a classic cold brew blend with subtle Christmas-spiced notes and finished with orange and cranberry pieces.
There's also a new festive food menu, including a poached egg and Hollandaise croissant roll, three cheeses and cranberry panini, turkey feast panini, Christmas tree brownie, cranberry cheesecake muffin and of course, mince pies.
Starbucks is by no means the only coffee chain to launch festive takeaway cups, but it was the first - this year marks the 20th anniversary of their Christmas cups.
Join our new commenting forum
Join thought-provoking conversations, follow other Independent readers and see their replies