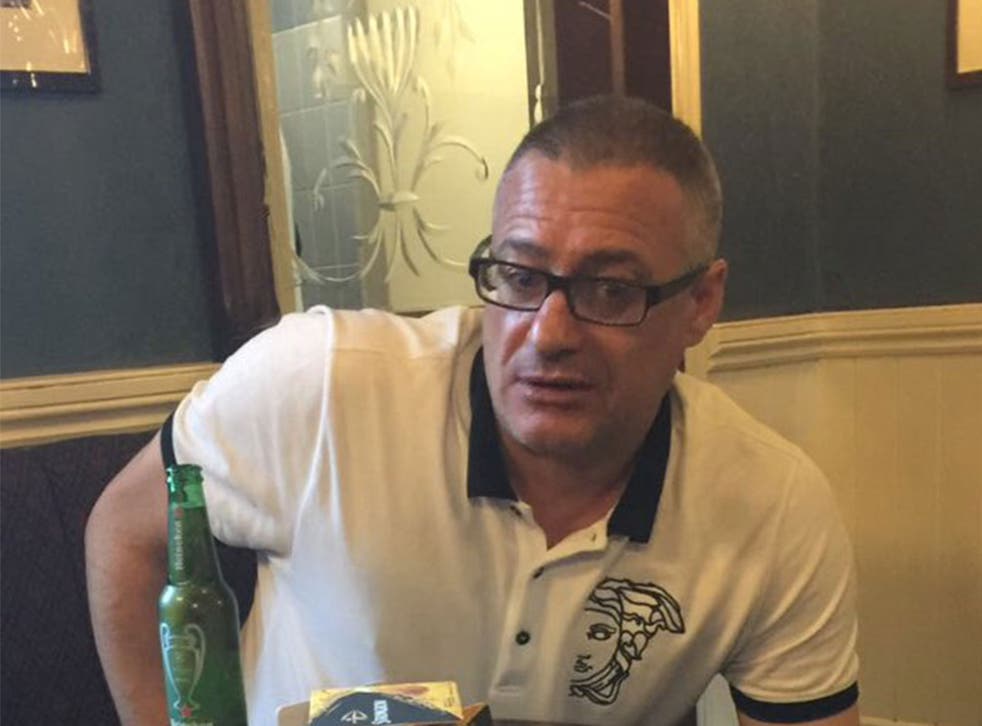 Swedish brewery names beer 'F*** you I'm Millwall' in tribute to man who fought London Bridge attackers
'It just feels like it's one of those stories you want to tell people about because it's amazing – and it's also a great name for a beer'
A Swedish brewery has paid tribute to the man who fought the London Bridge attackers by naming a new beer in his honour.
Frequency Beer Works, just north of Stockholm, has created a five per cent English bitter in honour of Roy Larner.
It's called 'F*** you I'm Millwall'
Larner fought off three terrorists earlier this month and has been lauded a hero.
"Like an idiot," he told The Sun, "I shouted back at them. I thought, 'I need to take the p*** out of these b******s'."
"I took a few steps towards them and said, 'F*** you, I'm Millwall'. So they started attacking me."
Larner added: "I stood in front of them trying to fight them off. Everyone else ran to the back.
"I was on my own against all three of them, that's why I got hurt so much.
"It was just me, trying to grab them with my bare hands and hold on. I was swinging.
"I got stabbed and sliced eight times. They got me in my head, chest and both hands. There was blood everywhere.
London Bridge Terror Attack

Show all 16
"They were saying, 'Islam, Islam!'. I said again, 'F*** you, I'm Millwall!'
"It was the worst thing I could have done as they carried on attacking me.
"Luckily, none of the blows were straight at me or I'd be dead."
The beer in his honour has now been distributed in the area around the brewery and has already become a talking point.
"A friend of mine who is a Millwall fan in London sent me a link to an article about Roy and I thought it was an amazing story of his bravery," 45-year-old David Mortimer, co-owner of Frequency Beer Works, told the News.
"When I read it I thought 'that's amazing, that really is something special' so I spoke to the other guys at the brewery and we thought we could stick some money into the Just Giving campaign but that it would be more fun to tell the world about it.
"It just feels like it's one of those stories you want to tell people about because it's amazing – and it's also a great name for a beer.
"The reaction and feedback we've had has been so overwhelming so we are looking at getting the beer over to the UK as soon as possible."
All the profits from sales of the beer will go towards Larner's Just Giving page
Register for free to continue reading
Registration is a free and easy way to support our truly independent journalism
By registering, you will also enjoy limited access to Premium articles, exclusive newsletters, commenting, and virtual events with our leading journalists
Already have an account? sign in
Register for free to continue reading
Registration is a free and easy way to support our truly independent journalism
By registering, you will also enjoy limited access to Premium articles, exclusive newsletters, commenting, and virtual events with our leading journalists
Already have an account? sign in
Join our new commenting forum
Join thought-provoking conversations, follow other Independent readers and see their replies