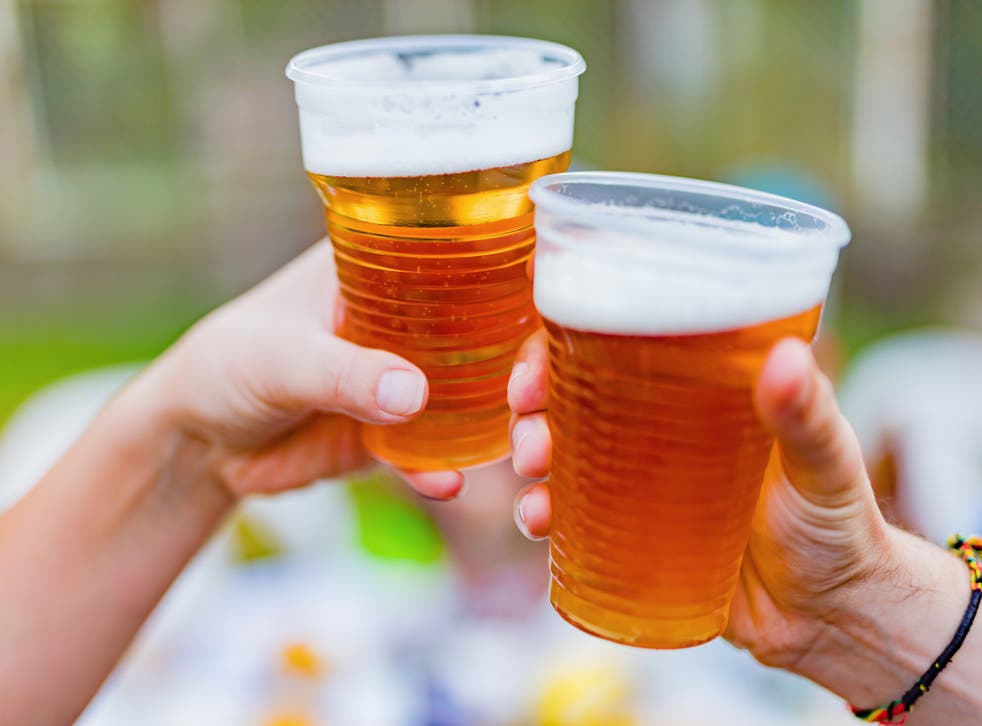 Government U-turn on takeaway alcohol: Can you get pub pints from Thursday?
Lockdown begins on Thursday 5 November
On Thursday 5 November, England will go into lockdown for the second time this year to combat the rising number of coronavirus infections.
Once again, all non-essential shops, pubs, restaurants, and gyms will be forced to close.
Meanwhile, Britons will be told to stay at home and leave only for shopping for essential items, education, or outdoor exercise.
However, Boris Johnson has confirmed that some food and drink services will still be able to serve customers via takeaway and delivery.
Here's everything you need to know about what this means for pubs.
Can you order takeaway pints in lockdown?
Initially, the government announced that the second lockdown would see a ban placed on businesses selling takeaway alcohol.
However, this ban has since been overturned and customers will now be able to order takeaway pints from their local pubs.
The new rules require customers to pre-order their drink online, or by phone or post.
They can then collect it directly from the pub as long as they do not enter a premises.
A spokesperson for the Department for Business, Energy and Industrial Strategy (BEIS) said:
"Public health and safety remains our number one priority and that is why pubs and other hospitality venues cannot serve alcohol on site to take away to prevent people from gathering outside their premises.
"However, they can sell alcohol as part of delivery services, including through click and collect, over the telephone and by other remote methods of ordering for collection, provided customers do not congregate as groups once they have picked up their order."
What difference will the new rule make to the pub industry?
Industry bosses have praised the move to allow takeaway pints in lockdown after previously warning that the ban would have resulted in "thousands of gallons of beer (being) poured down drains".
Nik Antona, chairman of the The Campaign for Real Ale (Camra), has said that he is "delighted" by the u-turn.
"This is a vital lifeline for local pubs and breweries across England over the coming four weeks, giving them a lifeline of income and allowing people to support local businesses," he added.
"Camra continues to call on the government to bring in a comprehensive, long-term financial support package to support all pubs and breweries through the lockdown and the tough months that will follow this winter."
However, Emma McClarkin, chief executive of the British Beer and Pub Association (BBPA), said that while the new rule will have a postitive impact on the pub industry, it is not nearly enough.
"Takeaway alcohol from pubs if it is pre-ordered and customers don't enter the premises is movement, but still not anywhere near enough," she said.
"Supermarkets and off-licences can still sell alcohol so this is grossly unfair on pubs with off-licences.
"It remains the case that to help pubs and brewers survive, and to stop up to 7.5 million pints from being wasted, the government needs to give pubs the same ability to sell off-licence alcohol as it did in the first lockdown."
Join our new commenting forum
Join thought-provoking conversations, follow other Independent readers and see their replies