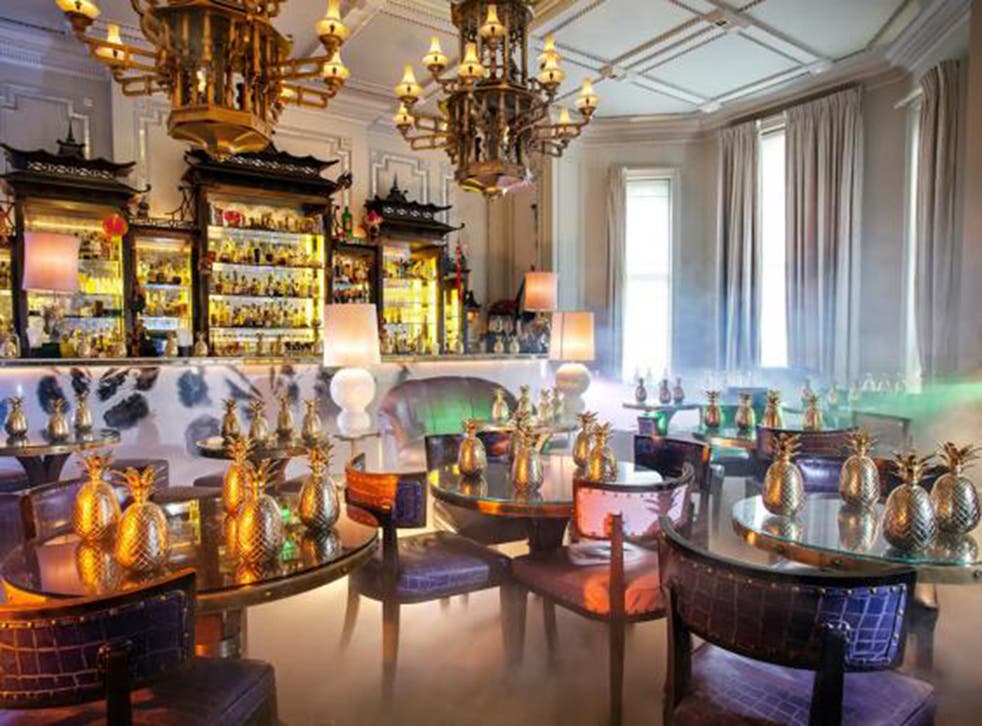 The best bars in the world revealed - and London dominates the list
The venue named as the best in the world has a fantastical décor complete with Lego elephants
The best bars in the world have been named, with London and New York dominating the top slots in the annual list.
The two cities share numbers one to five in the World's Best 50 Bars rundown, which features elegant bars at some of the world's grandest hotels to the mostly dimly lit of backstreet boozers.
London's Artesian in Portland Place claims first place for the fourth consecutive year.
The bar's surrealist-inspired menu matches a fantastical décor complete with Lego elephants. And in their quest for cutting-edge mixology, head bartender Alex Kratena and his team make use of an ultra-sonic homogeniser to infuse the ingredients in their Chameleon Crystals cocktail.
Artesian pips The Dead Rabbit Grocery & Grog in New York, an Irish pub-cum-cocktail bar which serves drinks like the Spell Spoke, a reinvented Hispaniola featuring hibiscus-infused Jameson Black Barrel Irish whiskey, lime juice and ginger syrup.
Among the eight other London bars to feature are Shoreditch's Nightjar (3rd) and the Savoy's American Bar, reopened after renovation in 2010, in fifth place. Bars in Sydney, Singapore and Melbourne complete the top 10.
Those suggesting a certain Anglophone bias may not be far wrong. The taqueria and cocktail bar Candelaria in the Marais area of Paris is the top-ranking bar in a non-English speaking country, coming in at number 12.
The top 11
1. Artesian, London
2. The Dead Rabbit Grocery and Grog, New York
3. Nightjar, London
4. Employees Only, New York
5. American Bar, London
6. The Baxter Inn, Sydney
7. 28 Hong Kong Street, Singapore
8. Happiness Forgets, London
9. Connaught Bar, London
10. Black Pearl, Melbourne
11. Attaboy, New York
Join our new commenting forum
Join thought-provoking conversations, follow other Independent readers and see their replies