The Melt Room: London's first gourmet grilled cheese sandwich cafe to open its doors in Soho
They will play cheesy music, to match the food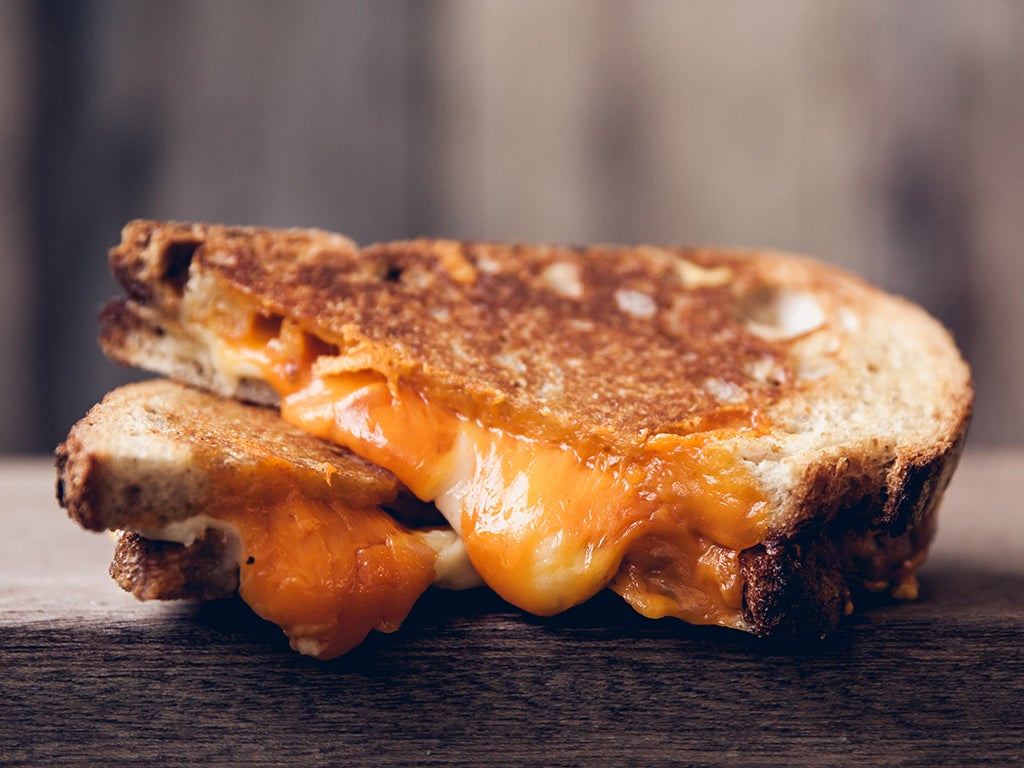 Last December, Brick Lane welcomed the Cereal Killer Café, which twins Alan and Gary Keery opened as a place for the true cereal lovers to go. Since then various other niche establishments have popped up including the Porridge Café in Shoreditch and the cocktail bar that lets you pet an owl whilst taking a sip on a martini.
Soho's taking it one step further this year; the cheese enthusiast's time has come. In May, The Melt Room will be opening its doors for breakfast, lunch and dinner.
If you're looking for variety this might not be the place. Owner Andrey Datsenko is following the recent trend of selling a single food item only, with grilled cheese sandwiches as the only thing on the menu.
The toasties won't be any run of the mill toasted sandwich though. In true London style, Datsenko's taking a home comfort food and changing it into something bigger and better. One of the options on the menu is slow-roasted lamb shoulder with mustard-dressed greens and Swiss cheese.
For breakfast you could indulge in a Full English grilled cheese sandwich and for those late night cravings there's a rare roast beef and red Leicester sandwich. Perhaps not one for London's clean-living, juice fuelled residents, but it has the potential to be a big hit for those who want to carb up.
10 London restaurants to visit in 2015
Show all 10
Melt Room's music will also be cheesy, to match the food. The feel good tunes on the play list will apparently encompass the greatest musical smashers from the pop spectrum, both past and present.
Datsenko said: "I spent the better part of my youth studying hospitality management in New York and very quickly became addicted to the delicious and hearty grilled cheese sandwiches the city had to offer. I am very excited to launch Melt Room, not only to fix my own grilled cheese cravings, but to offer Londoners a gourmet American-inspired version of this much loved snack".
Join our commenting forum
Join thought-provoking conversations, follow other Independent readers and see their replies