The Independent's journalism is supported by our readers. When you purchase through links on our site, we may earn commission.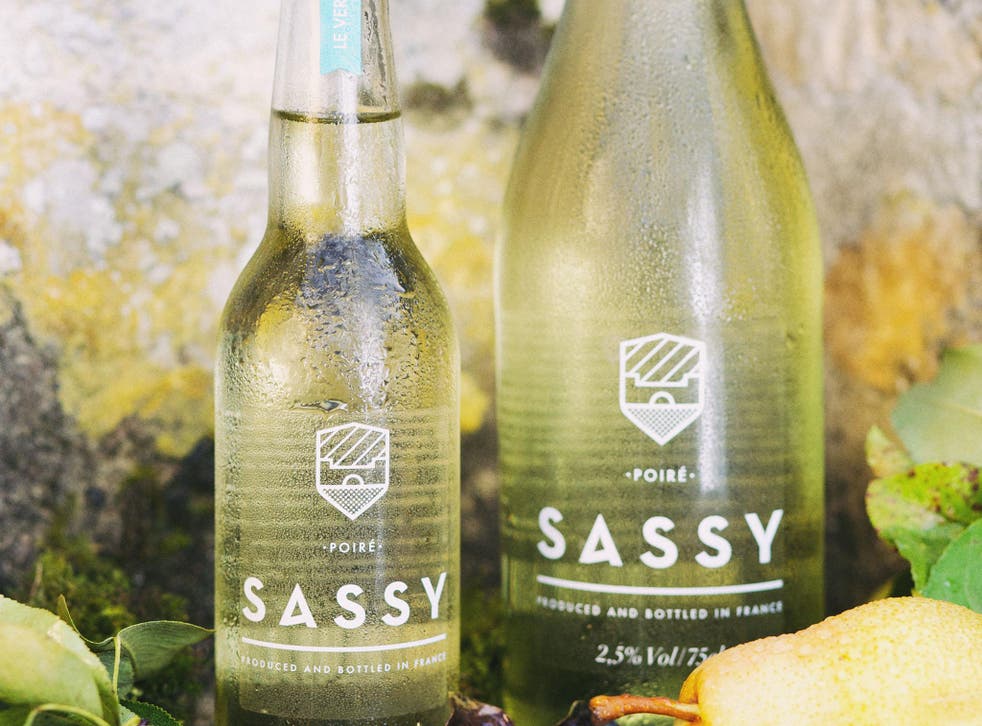 The seven best low-alcoholic drinks post-detox
Nuria Stylianou has the answer for low-alcoholic drinks to ease yourself back into after a long month of detoxing
Nuria Stylianou
Tuesday 31 January 2017 11:04 Comments
After the time-honoured excesses of Christmas and New Year, these days it's just as common to fling ourselves into a health kick, be it dry January, Veganuary, or investing in a guilt-induced gym membership which we will use religiously… until about March. All the deprivation's not easy when the days are still so dark and cold, and while most of us who persevere have to admit we feel brighter, fitter and stronger for the detox, we're also looking forward to that first delicious tipple.
The end of the month is almost upon us – but what can you drink that's flavour-packed, yet will keep the hard-won healthy glow going? What will ease you in gently, so to speak?
These wines are all lower alcohol, with nothing over 11.5 per cent ABV for whites and 12 per cent ABV for reds. More importantly, they are all interesting in terms of flavour and quality and most come with minimal intervention. In fact, they're positively saintly!
We've also included a pear cidre at just 2.5 per cent and for those who want to keep it clean a while longer, there's an alcohol-free spirit to enjoy in a cheeky mocktail. So indulge in a glass or two of what you fancy, safe in the knowledge that you are still being kind to your body.
Meinklang Grüner Veltliner, 2015
£10.99, Vintage Roots.co.uk
Grüner Veltliner doesn't get anything like the limelight it deserves. Light and nervy when young, developing to honey and toast with age, this Austrian grape is full of the flavours of green apples and citrus, with a white pepper finish. It packs a wonderful hit of mineral freshness – and all at only 11.5 per cent ABV.
Partida Creus, VN Vinel.lo Rojo, 2015
Les Caves de Pyrene, call 01483 554750
In 2007 Massimo Marchiori and Antonella Gerosa – two Italian architects – moved to Bonastre, Catalonia, in search of a slower pace of life. Their winery, Partida Creus, works in harmony with nature, producing ethically and sustainably farmed wines, and their slower-paced ethos is ideal for this time of year. Using ancient grape types such as Garnacha, Ull de Perdiu, Sumoll, Queixal de Llop, Samsó, Garrut and Trepat, they have made a great wine that bucks the trend for boozy reds at just 10.5 per cent ABV, with aromas of cherries, raspberries and cinnamon. Serve slightly chilled.
Seedlip Spice 94
£27.95, The Whisky Exchange.com
This award-winning, sugar- and sweetener-free, copper pot-distilled spirit infuses allspice, cardamom, oak, lemon, and grapefruit to give an aromatic substitute for gin, but with a taste that's more clove than juniper. Serve in a tall glass with lots of ice, tonic water and a red grapefruit twist, or whip up a Seedlip Spice Sour with lemon juice, a dash of sugar, egg white and white wine vinegar.
AOC Fleurie Beaujolais Cru Chasselay
£15.75, VintageRoots.co.uk
This family-run domaine dates back to 1462 and the experience is clearly displayed in the vivid expression of the thin-skinned Gamay grape: freshly picked sour cherries, blackberries, blueberries and violets. Naturally high in acidity, with light tannins and only 12 per cent alcohol, this red matches a host of different meats, cheeses and even grilled fish.
Adega Cooperativa de Ponte de Lima, Vinho Verde DOC Branco 2015
£8.99, Ocado.com
Literally translated as "green wine" – referring to the youth of the wine, rather than the colour – this 11 per cent ABV Vinho Verde is a blend of Loureiro, Treixadura and Arinto grapes from Portugal's oldest town Ponte de Lima. It's light as a feather with fresh and floral aromas, grapefruit and lime acidity and a delightful little spritz.
Weingut Maria and Sepp Muster, Opok White, 2014
Les Caves de Pyrene, call 01483 554750
Generally, the cooler the climate, the lower the alcohol and this Austrian stunner hails from Leutschach in Styria. Named after the region's limestone and marl soils, Opok is a lively mix of Sauvignon Blanc, Chardonnay, Welschriesling (no relation to the Riesling grape) and Gelber Muskateller – the deliciously floral grape known as Yellow Muscat. Like a bracing winter walk by the ocean, this 10 per cent ABV wine boasts saline purity and herbaceous notes. Gives the edge to a plate of sheep's cheese or simple roast pork.
Sassy poire cidre
£7.99, Selfridges, call 0800 123400
Parisians can't get enough of this handcrafted, 100 per cent real fruit cidre at just 50 calories a pop, made from the historic methods of the family-owned Chateau de Sassy in Normandy and its old-vine orchards. With a recipe based on the traditional style of the Chateau, the poire cidre uses more than 10 varieties of fresh pears and is only 2.5 per cent ABV. Thirst-quenching and delicate with a tangy finish.
Register for free to continue reading
Registration is a free and easy way to support our truly independent journalism
By registering, you will also enjoy limited access to Premium articles, exclusive newsletters, commenting, and virtual events with our leading journalists
Already have an account? sign in
Register for free to continue reading
Registration is a free and easy way to support our truly independent journalism
By registering, you will also enjoy limited access to Premium articles, exclusive newsletters, commenting, and virtual events with our leading journalists
Already have an account? sign in
Join our new commenting forum
Join thought-provoking conversations, follow other Independent readers and see their replies