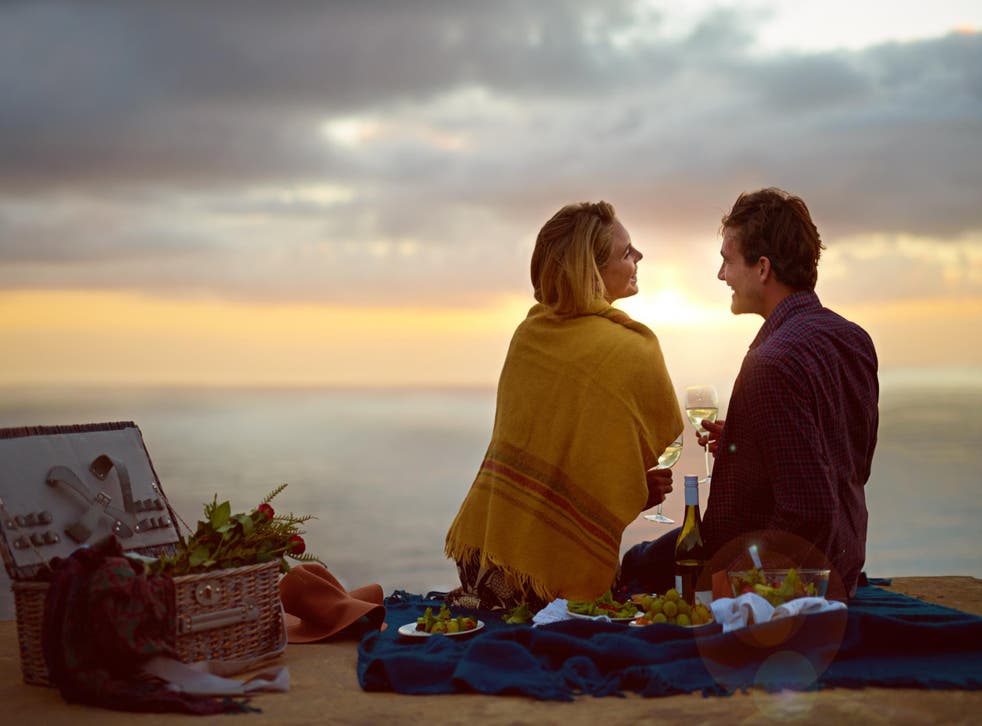 The Wicker Man
The traditional picnic basket came close to becoming a mere relic of British history, until one man decided to breathe life back into the brand behind the original hamper. He speaks to Julia Platt Leonard about the GW Scott revival
Three key dates stand out in the history of GW Scott, purveyors of fine wickerwork. In 1661, they opened the doors of their first shop in London, selling high quality wicker baskets that found homes in royal palaces, the law courts and parliament. In 1851, they introduced the first "modern" wicker picnic basket at the Great Exhibition in Hyde Park. Finally, in 1979 – over three hundred years after they began – they closed their doors for the last time, never to open again.
The story would have ended there if it weren't for Stuart Eggleton. Eggleton discovered records of GW Scott in a City of London archive when he was doing research on John Pound leather goods, another brand he's reviving. Intrigued, he decided to breathe life into GW Scott as well.
"In the beginning I was apprehensive that it could be revived," he says. "I looked at it and thought that I wasn't 100 per cent sure that luxury picnic baskets would work. But then I researched it and found that people were still buying these baskets at auction at Bonhams and spending £20,000 to 30,000. I understood there was a market for it but didn't know how big."
Eggleton, who is 32 years old, studied menswear design at London College of Fashion. He has worked for Pringle, Aquascutum and Thomas Pink among other brands and knew a lot about product sourcing. He started to dig around and discovered that the descendants of the family who had grown the willow for GW Scott baskets 150 years ago, were still in the wicker business today.
He contacted them and not only were they eager to become involved, they also held important clues that helped Eggleton create new GW Scott baskets that are in keeping with the originals. He says he had started to collect "bits and bobs" from GW Scott picnic baskets but the Somerset willow growers had the real deal. Over the years, they'd created a collection documenting their work. "The family down in Somerset that produce our willow actually have a very large archive. They have baskets from quite a few different people and they have some of GW Scott. They have some of the larger trunks – they called them English trunks – and picnic baskets."
The craze for picnics and picnic baskets boomed in the Victorian era. "Picnics were becoming very fashionable at that time and it was a fashion to eat outside and to get away from the pollution and your dark surroundings," says Eggleton. GW Scott capitalised on the trend by creating the first wicker basket with compartments, and sturdy leather straps to secure everything – just what you wanted when dining al fresco.
Eggleton contacted The Worshipful Company of Basketmakers – itself a venerable organisation dating back to the 16th century – to find out what he could about GW Scott. Unfortunately, he wasn't able to locate any descendants but he was able to piece together GW Scott's rich history.
He learned that the shop moved from its original premises to Soho after the Great Fire, then later to a shop in Charing Cross Road. In the Second World War, they made campaign trunks for the Army and hampers for parachute drops. In 1961, they received a Royal Warrant from King George VI and later decorated the Mall with wicker sculptures of lions and unicorns to mark the coronation of Queen Elizabeth II.
Eggleton is clearly proud of the history of the company that he's brought back to life. And conscious too, it's clear, of the responsibility he holds. Each of his baskets is handcrafted, taking hundreds of hours to make. All of the contents are made within 200 miles of London, with wicker and leather from Somerset, cutlery from Sheffield, wood from Surrey, as well as hand blown crystal and ceramics from craftspeople working in London. In short, the baskets are handmade and so is everything inside them.
It's the kind of painstaking detail that takes time and money, but Eggleton wouldn't have it any other way. "All of our glassware could come from Austria. We could get our ceramics from China. But I've always been interested in things being made in the UK because when you actually feel them they have their own story and I think that's really key."
The baskets are expensive to make and that's reflected in hefty price tags that range from £550 for an "En route dining basket" to a "Full afternoon basket" complete with a tea set and cutlery that will set you back £1,900. There are even Skittles and Croquet sets on offer at £695 each. Pricey? Yes, but hearing Eggleton talk about GW Scott you realise that you're buying much more than a picnic basket – you're owning a piece of British history.
www.gw-scott.com
Join our new commenting forum
Join thought-provoking conversations, follow other Independent readers and see their replies