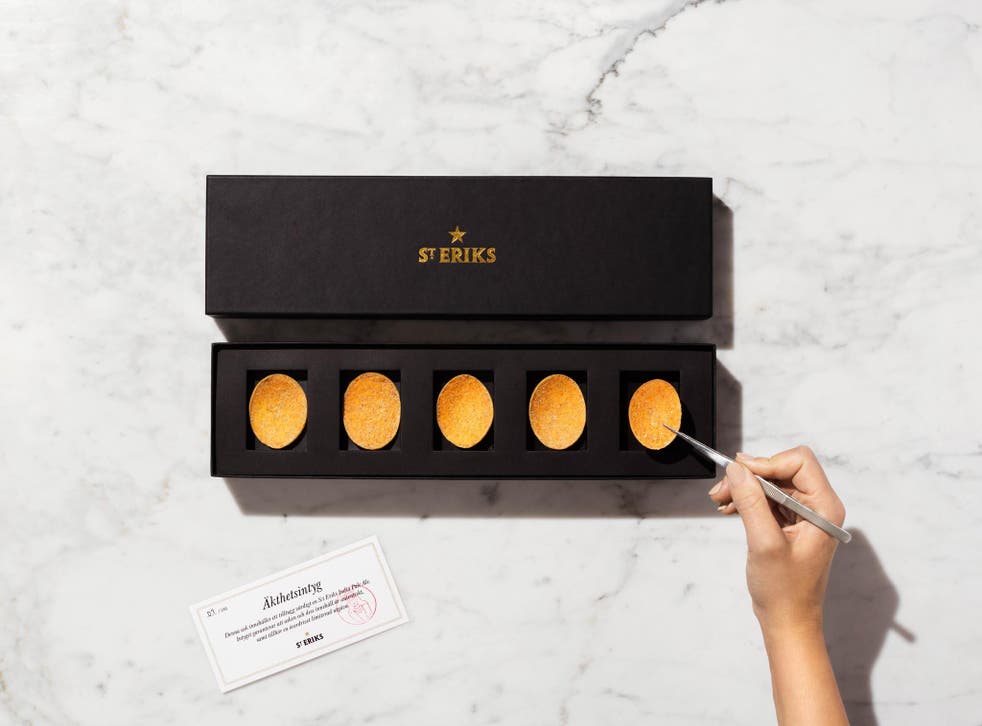 The world's most expensive crisps go on sale priced at £45 for 5
After all, a premium beer deserves a premium snack
Sarah Young
Thursday 20 October 2016 13:17 Comments
A Swedish microbrewery has created exclusive crisps that are made from some of the fanciest ingredients around. But, would you be willing to fork out £46 for just five?
St Erik's have joined the posh crisp battleground with an offering of a premium snack to match their premium beer.
A la M&S, these aren't just any ordinary crisps though, oh no, these ones are prepared by the talented chefs of the Swedish National Culinary Team and use some of the most exclusive ingredients available in the Nordics.
The poshest beers

Show all 10
They're made from fine Ammarnas potatoes, Matsutake mushroom, truffle seaweed, dill, leksand onion and India pale ale but of course, for the best taste experience, they should be enjoyed with a pint of St Eriks' artisanal standard beer.
The five crisps are served in a classy black box and cost a steep £46.
While this might just be one massive and seriously expensive PR stunt to promote their beer, the good news is all income generated from the crisps will be donated to charity.
Feeling famished and fancy all at once? Well these upmarket flavours will certainly impress but with such meagre portions you're definitely going to need a good old fashioned Walkers on standby.
Register for free to continue reading
Registration is a free and easy way to support our truly independent journalism
By registering, you will also enjoy limited access to Premium articles, exclusive newsletters, commenting, and virtual events with our leading journalists
Already have an account? sign in
Join our new commenting forum
Join thought-provoking conversations, follow other Independent readers and see their replies