London chef apologises after criticism for all-white, all-male kitchen team
Industry figures weigh in on the chef's initial 'rude' response
Kate Ng
Wednesday 02 August 2023 09:32 BST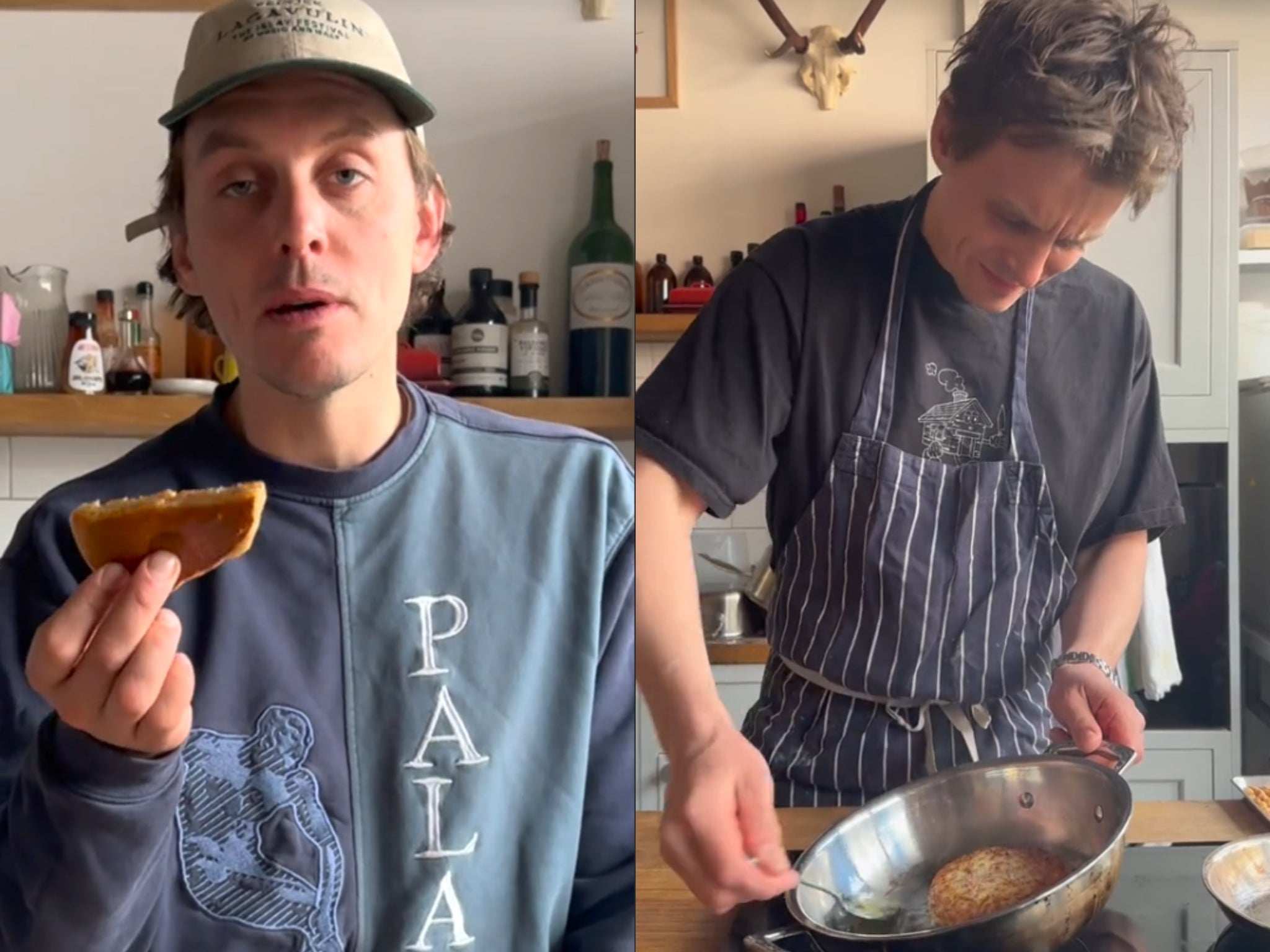 A London-based chef has apologised for what his peers branded a "rude" response towards criticism, after he faced backlash online for revealing the line-up of his kitchen team at his Notting Hill restaurant.
Thomas Straker, who opened his namesake restaurant Straker's in 2022, recently shared a photograph of his "chef team" comprising eight people, including himself.
All eight members of the team pictured were white and male, prompting complaints from social media users who believed it did not reflect the diversity of London.
Some comments claimed Straker's team showed how the food industry was a "white boy's club", while others urged the restaurateur to provide chefs from minority groups a "safe place to grow as chefs".
Straker, who found fame by sharing his recipes and cooking videos on TikTok, responded to the negative backlash by commenting: "Honestly, people need to calm down. Firstly, there is a shortage of chefs/hospitality workers. Secondly, if you feel so passionately, please go and gather CVs of any chefs you think we're missing in the team. Solutions not problems. Thank you."
However, his response has also been criticised as "rude", with a number of chefs and other figures in the food industry weighing in on the online storm. He has since shared an apology via his Instagram Story.
"On Friday night, I put up a post of my chef team and many rightly pointed out the lack of diversity in it. I am very sorry for my initial response, where some queried whether I take this issue seriously," he said.
"I am absolutely committed to ensuring diversity in my restaurants, unfortunately we aren't achieving this in my kitchens currently and this is an area I know I need to improve on, making sure it is seen as a welcoming and approachable environment for all. Tom x."
Becky Paskin, a drinks expert who appears regularly on ITV'S Love Your Weekend, wrote on Straker's original post: "Too often we say, 'We only recruit on the basis of the best people for the job' without any consideration the role bias plays in the selection process.
"It's been proven time and again that diverse teams are more creative, productive and successful. If every member looks the same and has the same background, you'll find they'll all think the same as well. Forming diverse teams is not only the right thing to do, it makes business sense too."
US chef Kenji Lopez-Alt, who is known for his book The Food Lab: Better Home Cooking Through Science, added: "Get off the social media for a week or so. Do some reflection. Talk to people who care about you and who you trust. Be better."
However, some people have defended Straker's choice to hire who he wants in his team, and pointed out the staff shortage affecting the entire restaurant industry.
Henry Tilley, restaurant manager at Native in London, wrote: "The industry is on its knees right now. There [aren't] enough chefs or even [front-of-house staff] to go around as it is. We would love some applications for chef positions in our restaurants from female or non-binary individuals. The reality of the matter is we never get the applications so can't be as representative as we'd like."
But Ben Mulock, executive chef of Balans in Soho, says the onus is on senior chefs to "solve the problem" of lack of diversity, instead of "asking others to solve it for us".
He told The Independent: "I am a white male executive chef, so it is my responsibility to push for an inclusive workforce, be that sex, age or ethnicity. They are not mutually exclusive – they are all important.
"No, it's not easy and at the moment, it almost seems impossible to recruit, but if we don't try, we don't move it forward. We always need to do better for this industry, and if we can't do it in London, where can we?"
Others pointed out that Straker has previously received backlash for employing an all-white, all-male team. Last year, he shared a similar photo of his team and wrote: "F***ing love these boys."
Event planners Maria Georgiou and Rhiannon Butler, known as Mam Sham, claimed the restaurateur appeared to be "resistant to positive change", adding that there appears to be an "echo chamber of comfort that facilitates" his choices.
While Straker's latest post was not intended to stir controversy, the lack of diversity in his team has "shone a light on the broader challenges we face in kitchens these days", Hannah Norris of Nourish PR said.
"This is a classic case of an ill thought-out post," she told The Independent. "Thomas Straker has issued what he believed was a photo of a group of confident, strong-looking chefs ready for service but didn't think about the optics of the image and what it represented.
"Whilst it was well-meaning I believe, a picture doesn't lie. For whatever reason, he currently has no women or people of colour in his kitchen, so it all looks a bit 'pale, male and stale'. Perhaps the reaction to this image will make Thomas think again a bit more carefully about who he wants to employ in the future."
The Independent has contacted Straker for comment.