Thomasina Miers on why diets don't work and why she's ditching blue plastic gloves in kitchens
At a time when single-use plastics, sustainability and food waste are buzzwords people are finally listening to, Emma Henderson speaks to Wahaca founder Thomasina Miers about ditching diets, tuna and blue kitchen gloves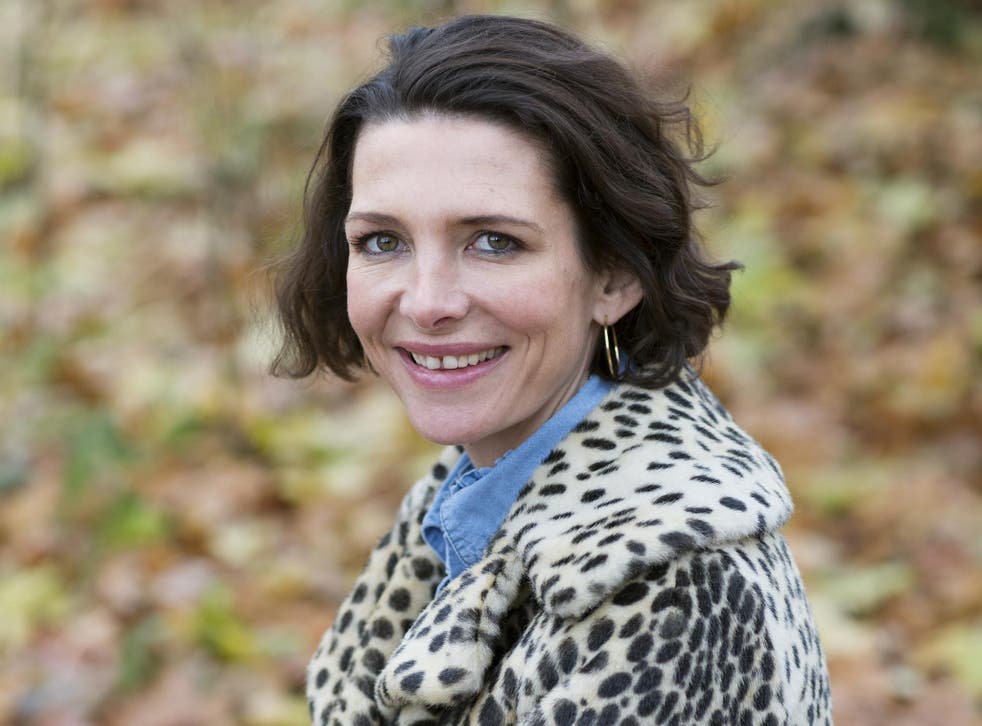 Thomasina Miers won Masterchef in 2005 and has since gone on to co-found one of the high street's best and most loved chains, Wahaca, which helped make Mexican food accessible and popular in the UK and is also credited with constantly redefining the way restaurants run in terms of sustainability and reducing their carbon footprint.
She's also dedicated to making food education important again, runs a biannual food festival, Fork to Fork, is a huge advocate of eating whole foods and eschewing diets and has written seven cookbooks.
Wahaca was the first restaurant group to go carbon-neutral in the UK: how did you achieve this and what was the driving force behind it?
We've always felt very strongly that you can combine material success with caring about the planet and the idea has evolved with us. We've always recycled our food waste, from the word go and quite early on we started working with SKA, which is an architectural standard for new builds. It was initially designed for retail, but we were the first to take it on as a way of measuring how sustainably we build our restaurants. From about five years ago, every new restaurant does things like divert the hot air coming out of fridges and freezers to heat the hot water for the taps so we didn't need boilers, and reusing all our materials so we have zero landfill. We also sponsor a charity in Mexico that makes little heaters that some of the more indigenous Mexicans use outside of the cities, so we offset some of our carbon against that.
Is there anything you don't put on the menu as it's not sustainable?
We've worked with the MSC (Marine Stewardship Council) for 10 years now, and received a lifetime achievement award from them at the end of last year. We never put octopus or tuna on our menu, as they don't come from sustainable sources.
Now you've banned plastic straws and swapped them for biodegradable ones, are there more plans for a plastic-free future at Wahaca?
Well, I have this real mission with the back of house. There's a balance between being safe and being wasteful, such as those blue gloves. I think restaurants have become obsessed with using them, almost as knee-jerk, but actually if you wash your hands religiously, then there's nothing wrong with using your hands. So we're looking at what we can eliminate so that we're still obviously being safe.
We don't use a lot of plastic other than that though, as we don't do takeaways. We've also never really got into sous vide because of it either. I can't bear all those plastic bags being used once and then being thrown away.
You're involved in Centrepoint's Big Broth campaign – how did you get involved in this?
The first book I ever did was called Soup Kitchen, which came out while I was on Masterchef and it was a compilation of 100 soup recipes from people like Nigella Lawson, Jamie Oliver, Gordon Ramsey, and Hugh Fearnley-Whittingstall wrote the introduction, and it was to collect money for homeless charities and Centrepoint was one of those charities. So I've been involved with them for about 13 years.
Do the issues you had with food when you were younger ever haunt you now as a very successful chef and restaurant owner?
No, they don't. But I think lots of people in their teens and early twenties have issues with food. We're attacked on all sides, from people telling us what's healthy and what's not. But the amazing thing about working with food is that you get to know very clearly what suits you, and what's healthy, and if you're cooking your own food, you're therefore eating healthy food. I think the biggest thing I've ever learnt about food is not to deny yourself anything – diets don't really work. If you could have an all-encompassing acceptance to saying "yes" to things, rather than denying yourself things, you'll end up having a much healthier attitude to food. I think this thing of guilt of what you should and shouldn't eat is kind of nonsense; a doughnut every now and then, or crisps or chocolate, is never going to do you much harm. It's whether you're eating them three times a day, or not.
Do you think attitudes towards diets are changing?
I think there's so much groundwork to do and I am in the process of setting up a charity called Chefs in Schools with Henry Dimbleby, Joan Wineberg and Nicole Pisani because we need to crack food education and get cooking back into the curriculum in schools. We have got several generations of people who have lost the skills to cook very simple recipes with whole ingredients and that's the kind of food I grew up cooking. It's incredibly easy to feed yourself well, and cheaply, if you've got the basic skills, but if you've not got the basic skills it's scary and then combine that with all the messages the media shoots at you then it's no wonder that people feel tense around food really, when they're not sure how to cook it, but they're told a hundred times a day what they should and shouldn't be doing with it.
The biannual food festival I do, Fork to Fork, raises money for food education too, as that's the easiest and fastest way you can tackle the nation's eating habits: through children.
How badly did the norovirus outbreak affect Wahaca and how did you come back from it, seeing as everyone seems to have forgotten?
I think people knew it wasn't food poising and that was the main thing. One friend had their whole restaurant shut down for days, and it's happened to the likes of Heston too. At the same time we were shut down, the Savoy Theatre was closed and so were several schools. I think we dealt with it as honestly as we could, and people respected us for that. I think we have quite a good reputation, as we are fairly transparent with how we deal with our customers.
Do you think we can finally leave clean eating in 2017?
I wrote a book last year called Home Cook which definitely laughs in the face of clean eating. For me, if you can go to a market and get some whole ingredients from farmers who grow their food and cook with vegetables in season, then you're eating healthily. And if you can learn to cook one new recipe every few months that includes vegetables and know what's gone into it then you're automatically going to be healthier. Also it's a lovely thing to cook, it's very meditative. I think people are so twitched with how the world's going, so spending a bit of time in your kitchen making soup or risotto for your nearest and dearest, that's the kind of thing that makes you feel deep down contentment. And I think that's the secret to coping with the fast moving world around us; taking a bit more time to look after and nourish ourselves. But nourishing ourselves doesn't need to be with fancy superfoods, it's about cooking with simple ingredients.
What's in store for Wahaca in 2018 – how do you plan to innovate?
We opened our test kitchen in Shoreditch just before Christmas. It's all about innovating the menu and showing people how fresh and healthy Mexican food and the pre-Hispanic diet that's high in vegetable and grains and pumpkin seeds can be. So it's quite a fun cuisine to shout about and it's just so inherently healthy. We're trailing lots of new dishes here and the ones we love will be rolled out across our other sites, which is very exciting.
Thomasina Miers is supporting youth homelessness charity Centrepoint's The Big Broth, a competition to find the tastiest home-made soup. The winning recipe will be sold in Waitrose stores, with a donation from every purchase going straight to Centrepoint. For more information and to enter, go to centrepoint.org.uk/thebigbroth
Register for free to continue reading
Registration is a free and easy way to support our truly independent journalism
By registering, you will also enjoy limited access to Premium articles, exclusive newsletters, commenting, and virtual events with our leading journalists
Already have an account? sign in
Register for free to continue reading
Registration is a free and easy way to support our truly independent journalism
By registering, you will also enjoy limited access to Premium articles, exclusive newsletters, commenting, and virtual events with our leading journalists
Already have an account? sign in
Join our new commenting forum
Join thought-provoking conversations, follow other Independent readers and see their replies