LIFESTYLE FEATURES
I tried the viral TikTok baked feta pasta - was it as delicious as everyone says?
Sophie Gallagher spends her Sunday finding out if a block of feta, cherry tomatoes and white pasta is really worth over 10 million TikTok views...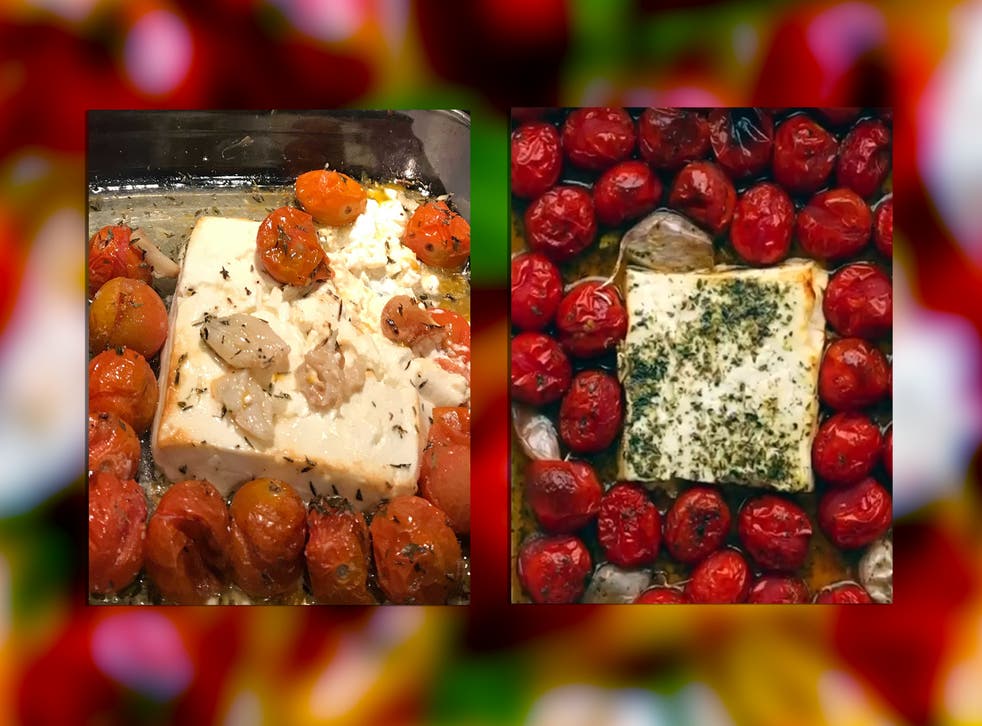 Leer en Español
We've been influenced by social media to try and buy many things. To throw buckets of ice over our heads on camera for charity, to buy candles that smell like Gwyneth Paltrow's vagina, and to think that a sourdough starter was a reasonable thing to attempt to make at home.
Now in the third lockdown, just as we have all secured enough Seville oranges to try our hand at producing 47 jars of marmalade (a la Elizabeth Hurley or Paddington Bear), the social media wheel has moved on. Those TikTokers wait for no man.
Now citrus preserves are so January 2021, and instead everyone who is anyone is spending February making a one-dish feta and tomato pasta. And because it was Sunday, I was bored, and am easily sold on baked carbohydrates promoted by teenagers, I decided to give it a go.
The origins of the baked feta pasta seem to be Finnish food blogger Jenni Häyrinen. In 2019,  Häyrinen shared a recipe on her blog and it spiralled. In September last year, she wrote: "The feta cheese sales went up 300 per cent, the shops were running out of baked feta pasta ingredients and by this date the original uunifetapasta [her original recipe] post has over 2.7 million views. Finland has 5.5 million inhabitants…"
Now the recipe is enjoying a resurgence as more people discover it. As with many internet successes, one video spawns another and now on TikTok the viewing numbers are in the millions. One recipe by @cookingwithayeh has 10.1 million views; @feelgoodfoodie with another 1.1 million and @d_shaba with 1.3 million. On Instagram, the hashtag #fetapasta has nearly 7,000 posts. 
Now the recipe is well and truly old news in the under-25 category, my time as someone in their late twenties has arrived.
Read more: This variation on the TikTok baked feta pasta is even better
My initial thoughts are that I can see why it is so successful: it only requires three fresh ingredients (tomatoes, a block of feta, fresh basil) and a few store cupboard ingredients (olive oil, seasoning, pasta, garlic) and is cooked in under half an hour. Although time is all we have in lockdown, we all spent our energy reserves on banana bread last March and can frankly no longer be bothered. Secondly, anyone can make this. The only skill here is boiling pasta.
So, I dragged myself away from another day doomscrolling on Twitter and headed to the mini Sainbury's with my brief shopping list. I managed to secure the bag fairly easily and was not left hunting around north London for a block of feta. First hurdle, overcome.
Back home, the recipe essentially requires you to put your cherry tomatoes (whole), garlic (with skin on) and block of feta all into a baking dish, coat in olive oil, season and add some oregano. At this stage I went rogue and added tarragon too because Nigella Lawson retweeting my last cooking efforts has given me an ego and what is cooking without artistic flair?
I must have watched the TikTok video at least 11 times by this point because A) I kept getting distracted by The OC being on TV, B) I have been ruined by Ottolenghi cookbooks and simply could not believe the recipe didn't require me to do a lot more work.
I put the dish in the oven for about half an hour at 200C, boiled my pasta, and waited for my baked items to turn a golden brown. 
Once you've removed them from the oven you'll want to squeeze your garlic out of its skin (I am probably legally obliged to warn against doing this with bare fingers). Then, mix the ingredients together with your pasta in the hot dish and serve. Add fresh basil at this stage if you have it – I do not because of an unfortunate incident with a basil plant and houseflies in lockdown two.
The verdict: overall the pasta was definitely better than many of the other TikTok recipes out there (sorry Dalgona coffee) and there was something very comforting about the huge lumps of feta swimming around in my bowl. The tomatoes, tarragon and seasoning nicely balanced the intense creaminess so make sure to include in yours. 
At a time when we're all struggling for motivation, the low effort required is clearly resonating with people. But I'm not quite sure it is worth the hype, it reminded me of my student days of pesto pasta – hard to get wrong, obviously tasty, but after four mouthfuls it starts to get quite samey? Not to mention eating half a block of feta felt like an attack on my body and digestive system. Next time I'll opt for a smaller portion and be sure to include the basil.
Register for free to continue reading
Registration is a free and easy way to support our truly independent journalism
By registering, you will also enjoy limited access to Premium articles, exclusive newsletters, commenting, and virtual events with our leading journalists
Already have an account? sign in
Register for free to continue reading
Registration is a free and easy way to support our truly independent journalism
By registering, you will also enjoy limited access to Premium articles, exclusive newsletters, commenting, and virtual events with our leading journalists
Already have an account? sign in
Join our new commenting forum
Join thought-provoking conversations, follow other Independent readers and see their replies