Top chefs reveal the foods they would never eat
Not even a 3am doner kebab could tempt one chef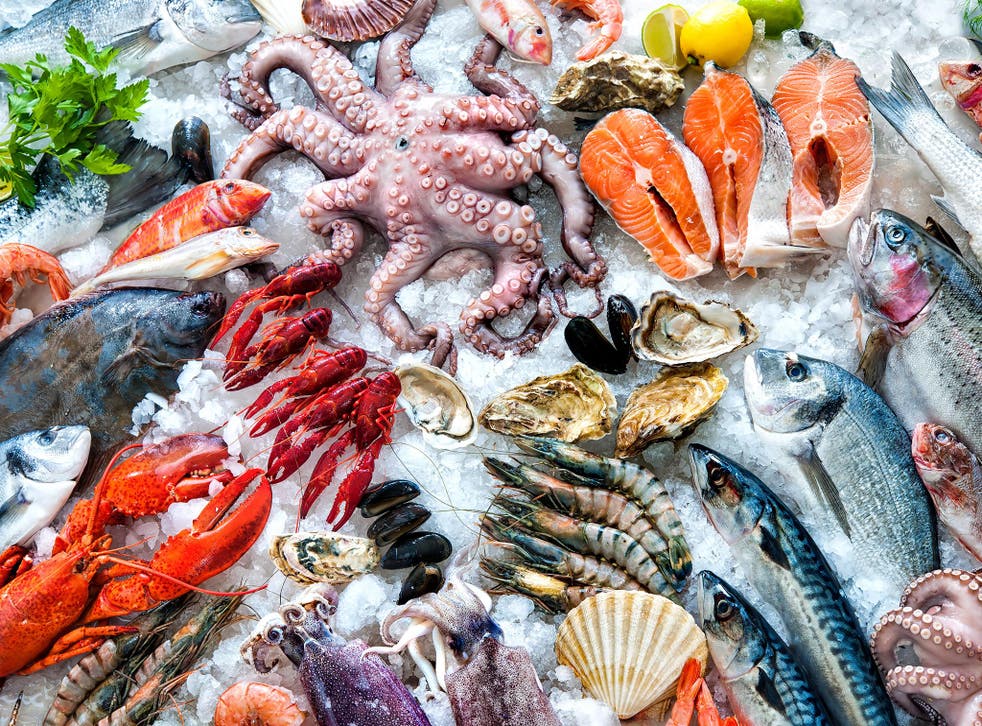 From brains to kebabs, top chefs have revealed the foods that they would never, ever eat.
When we posed a handful of chefs the question "what food would you never, ever eat out?" some cited nightmarish childhood experiences as the reason why they won't touch certain dishes, while others suggested that they would dodge some meals to avoid making friends with the toilet bowl. Some - being masters of the kitchen - just preferred homemade version of meals, because a roast dinner somehow just isn't the same when it's not cooked by your nan.
Lee Skeet runs a self-titled pop-up restaurant. He is based in Cornwall
Nothing puts me off eating somewhere more than if I know they're charging premium prices, but don't care about their produce.
Chefs have a responsibility to their guests, and to just put some pre-prepped crap on a plate and charge a premium for it is arrogant and lazy.
Anywhere that sells tubs of scallop meat and calls themselves fine dining, anywhere that refers to little balls or bits off stuff as "caviar." If there's one dish I'd never eat it's scallops, black pudding and peas. For me that dish is the sign of a terrible restaurant and should've never made it past the 90s
Joey O'Hare, 2015 MasterChef the Professional contestant and Young British Foodie nominee
Roast chicken. It such a homely dish it can never taste as good as it does at home, where you can pick at the crispy bits from the roasting tray.
Tarja Silvani, head chef at 28-50 Wine Workshop & Kitchen
I wouldn't eat any raw seafood in places that I don't know well, and can't be 100 per cent sure that the seafood is fresh.
Richard Bainbridge, chef and proprietor of British restaurant Benedicts in Norwich
I will never eat fennel and lovage as they are my absolute kryptonite.
Tilesh Chudasama, founder and chef at London's Indian street food restaurant Chai Naasto
Without question: donor kebabs.
Hari Ghotra is an Indian chef who works at Tamarind of Mayfair, London
I'm actually happy to try most things - you have to give it a go before making an sedition right? Unfortunately, I'm not the best with crustaceans and have had a few nasty experiences so that would be something I am very weary of.
Anjum Anand, the founder of Spice Tailor
One thing I can't stand is kidneys! My mother used to cook my dad spiced kidneys when I was younger and it made the house smell for days.
It put me off kidneys for life. I've also tried brain before, but I am not a fan of the texture and wouldn't eat it again. When dining out there are tastier dishes to choose between!
Eric Guignard, the head chef at The French Table in Surbiton
A well-known high street burger – I won't say the name – but I cannot stand the smell.
​Andrew Dargue, the head chef of vegetarian restaurant Vanilla Black in London
Anything from a very large menu. A regular size restaurant cannot hold that much stock or have the ability to cook it which tells me it's coming from the freezer.
Mary Sue Milliken the co-chef and owner of Border Grill restaurants and trucks in Los Angeles
When I'm in a situation where I'm worried that the food won't be very good, I order the simplest thing possible. I would never order something complicated from a restaurant I don't trust.
Ivan and Sergey Berezutskiy of Twins Garden, Moscow
We would only ever turn away food if it was rotten or inedible. Anything else is up for discussion.
Kim Woodward, executive chef of European restaurant Skylon in London
I order most foods when I go out, as I'm always interested to see what other restaurants are up to. Although, I rarely order fried squid as many places never seem to get it right.
Register for free to continue reading
Registration is a free and easy way to support our truly independent journalism
By registering, you will also enjoy limited access to Premium articles, exclusive newsletters, commenting, and virtual events with our leading journalists
Already have an account? sign in
Register for free to continue reading
Registration is a free and easy way to support our truly independent journalism
By registering, you will also enjoy limited access to Premium articles, exclusive newsletters, commenting, and virtual events with our leading journalists
Already have an account? sign in
Join our new commenting forum
Join thought-provoking conversations, follow other Independent readers and see their replies