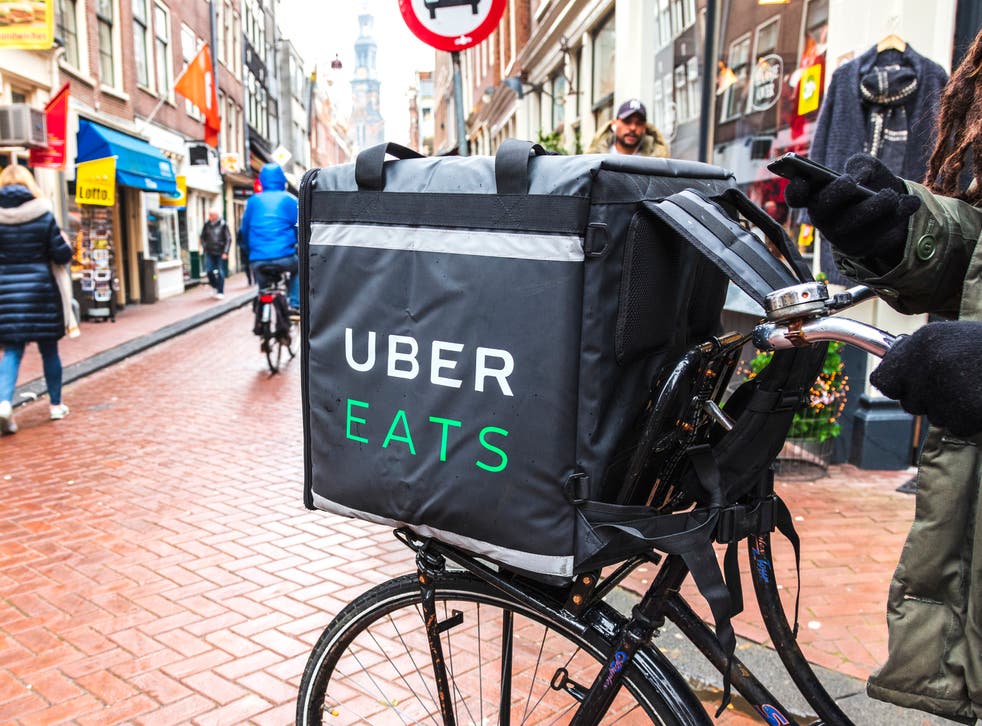 Uber Eats launches in-app allergy notifications worldwide
Customers with allergies and dietary restrictions frequently feel 'discouraged' from ordering takeaway food
Sabrina Barr
Saturday 28 September 2019 12:17 Comments
People who suffer from food allergies will now be able to better avoid takeaways that are not good for their health on the Uber Eats app.
Rolled out across the world in the coming weeks, new features built into the product will allow those with dietary restrictions to source restaurants and foods that suit them.
Customers will also be able to relay their requirements to the restaurants they are ordering from.
Food outlets that choose to opt-in to the "allergy-friendly" programme will also commit to training their staff on how to correctly handle these requests and which will be highlighted when orders are confirmed on the app.
If a restaurant is unable to serve a certain dish to a customer, they will be informed straight away and given the option to order another item off the menu that is suitable for them.
The 20 best food scenes in film

Show all 20
"If you're one of the millions of people around the world living with a food allergy, chances are you have to think about it every day. In fact, it's pretty likely you've had to pass on a dining experience of two," said Emilie Boman, head of public policy at Uber Eats.
The company has also announced its increased commitment to reducing its use of plastic.
Over the next month, restaurants featured on the app will no longer include straws, utensils and other items of cutlery as a default with orders.
Instead, customers will have to request the items with their orders if they would like them included.
"We know this is just a first step towards the reduction of plastic waste, but we're excited to think more about how we can do better for our planet and the impact of food delivery around the world," Ms Boman said.
Earlier this year, it was reported that orders of vegan takeaway food in the UK had more than quadrupled in two years.
Research commissioned by the British Takeaway Campaign, showed orders increased in the UK by 388 per cent between 2016 and 2018.
Orders of vegetarian food also increased by 136 per cent during the same time period.
Register for free to continue reading
Registration is a free and easy way to support our truly independent journalism
By registering, you will also enjoy limited access to Premium articles, exclusive newsletters, commenting, and virtual events with our leading journalists
Already have an account? sign in
Join our new commenting forum
Join thought-provoking conversations, follow other Independent readers and see their replies