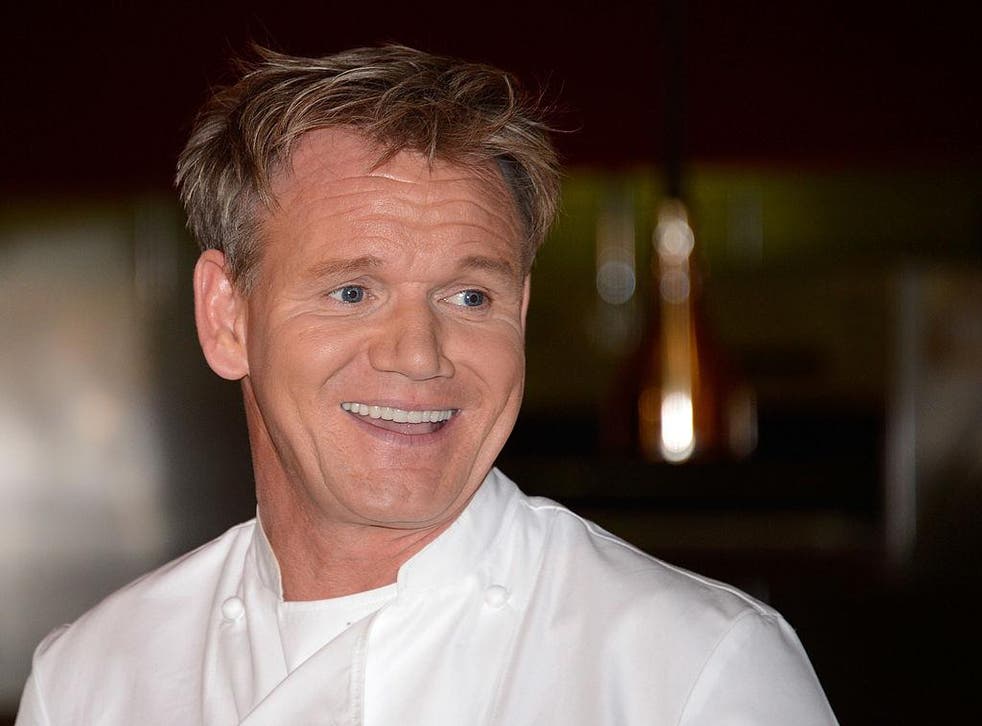 Valentine's Day: What to cook on a first date, according to Gordon Ramsay
Could this be the food of love?
Deciding what to do in the early stages of dating is tricky: would dinner be too forward? Is drinks just boring? Will an activity be embarrassing?
If you decide you want to cook for your date yourself, there's then the dilemma of what to make - food is undoubtedly the way to most people's hearts, so how best to woo them?
Make something too fancy and you may come off desperate. Go for something super simple and your date likely will not be impressed.
But fear not, Gordon Ramsay has come to the rescue with his ultimate home-cooked date dinner: pasta.
In an AMA (Ask Me Anything) on Reddit, the Michelin-starred chef answered an array of questions, including: "What is a good dish that a single guy (who can't cook) should make to impress a first date?"
Ramsay responded saying that "pasta is a great way to show some great flair," and it doesn't matter if you use dry spaghetti or freshly-made tagliatelle.
Perhaps the reason pasta is such a great choice is that it's a blank canvas - Ramsay, however, recommends serving it with roasted shallots, garlic, chili, fresh lime juice and flaked crab meat.
Once you've mastered the basics, Ramsay suggests getting creative with the protein atop your pasta - try "a beautiful caramelised breast of chicken" or "[an] amazing marinated slice of tuna".
Mildreds and Vanilla Black's vegetarian recipes

Show all 8
Of course, it might be wise to check your date isn't vegetarian (or gluten-free for that matter) first.
Ramsay believes pasta is the best choice because you can "show off some great skills mastering [it]."
If you really want to impress your date, Ramsay suggests pushing the boat out and getting a pasta machine:
"Sit her down, serve her the most amazing glass of champagne, and just tell her to sit and watch for five minutes while [you] roll the pasta."
Making fresh pasta would undoubtedly make an impressive change from most dates.
"Five minutes later you've got this 10 metre incredible rivered table of pasta," explains Ramsay. "I swear to god, 50 shades, shadier, trust me, this will be 50 sheets of pasta in your duvet!"
So if you want to impress someone special this Valentine's Day, you know what to do.
Join our new commenting forum
Join thought-provoking conversations, follow other Independent readers and see their replies