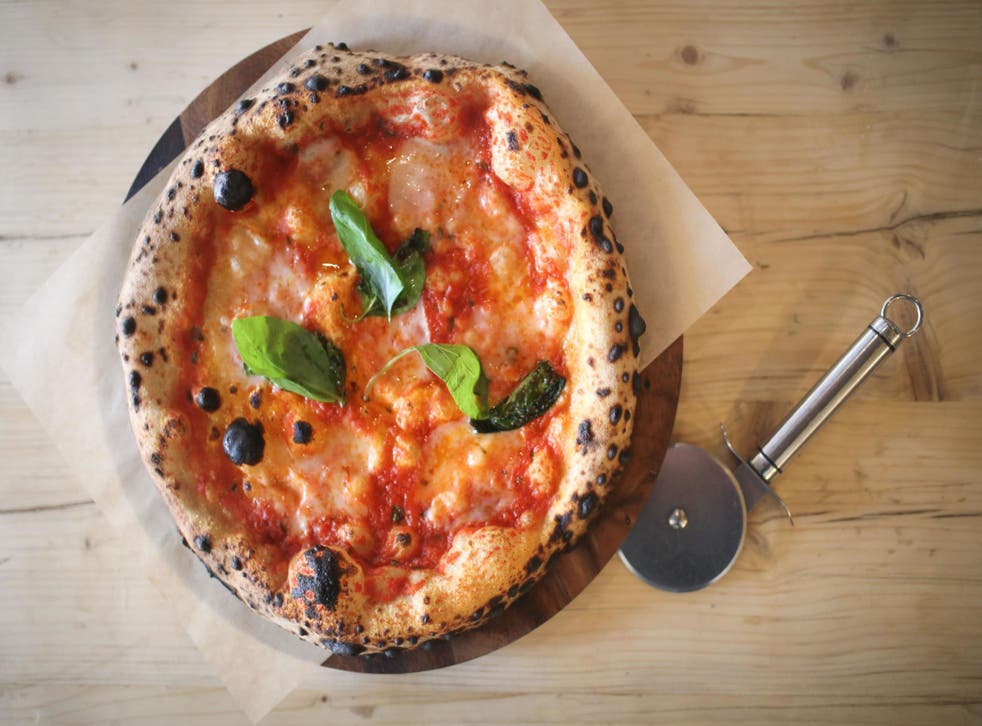 Vegan pizzeria opens dairy-free cheese factory
The restaurant currently has one site in London and another in Brighton
A vegan pizza restaurant has revealed plans to launch a dairy-free cheese factory after securing £35,000 of initial funding in an investment pitching competition.
Purezza is the UK's first vegan pizzeria and currently has two sites, one in Brighton and one in Camden, London.
It landed the investment after impressing judges at Pitch + Plant, an annual pitching event hosted by Vevolution designed to provide funding to companies marketing vegan products and services.
Bran Investments will be making the initial contribution towards the vegan cheese factory that will enable Purezza to craft its plant-based alternative to the mozzarella that is used on conventional pizzas.
Dubbed "Mozzarella 2.0", the restaurant's cheese will be free from a number of common allergens, such as soya, gluten and nuts.
Unlike other vegan cheeses available in supermarkets, it will be made from completely natural ingredients, won't include preservatives and will also be free from modified starch and lactic acid.
It will also be free from palm oil, the controversial vegetable oil found in a number of supermarket products that has been linked to deforestation.
Purezza claims the product will also be environmentally-friendly and ethically-sourced.
While the recipe for the cheese has not been revealed, it is known to be based on rice milk and boasts much less saturated fat than dairy cheeses.
Tim Barclay, co-founder and co-owner of Purezza, said: "This investment is extremely exciting for us, and sets the wheels in motion for where we want to take the business.
"We'll be continuing to raise funds for the factory in coming weeks, and look forward to distributing our mozzarella to stores and restaurants in the near future."
Join our new commenting forum
Join thought-provoking conversations, follow other Independent readers and see their replies