Benefits and risks of raising a vegan child, according to experts
'To question whether breastmilk is vegan is bordering on absurd'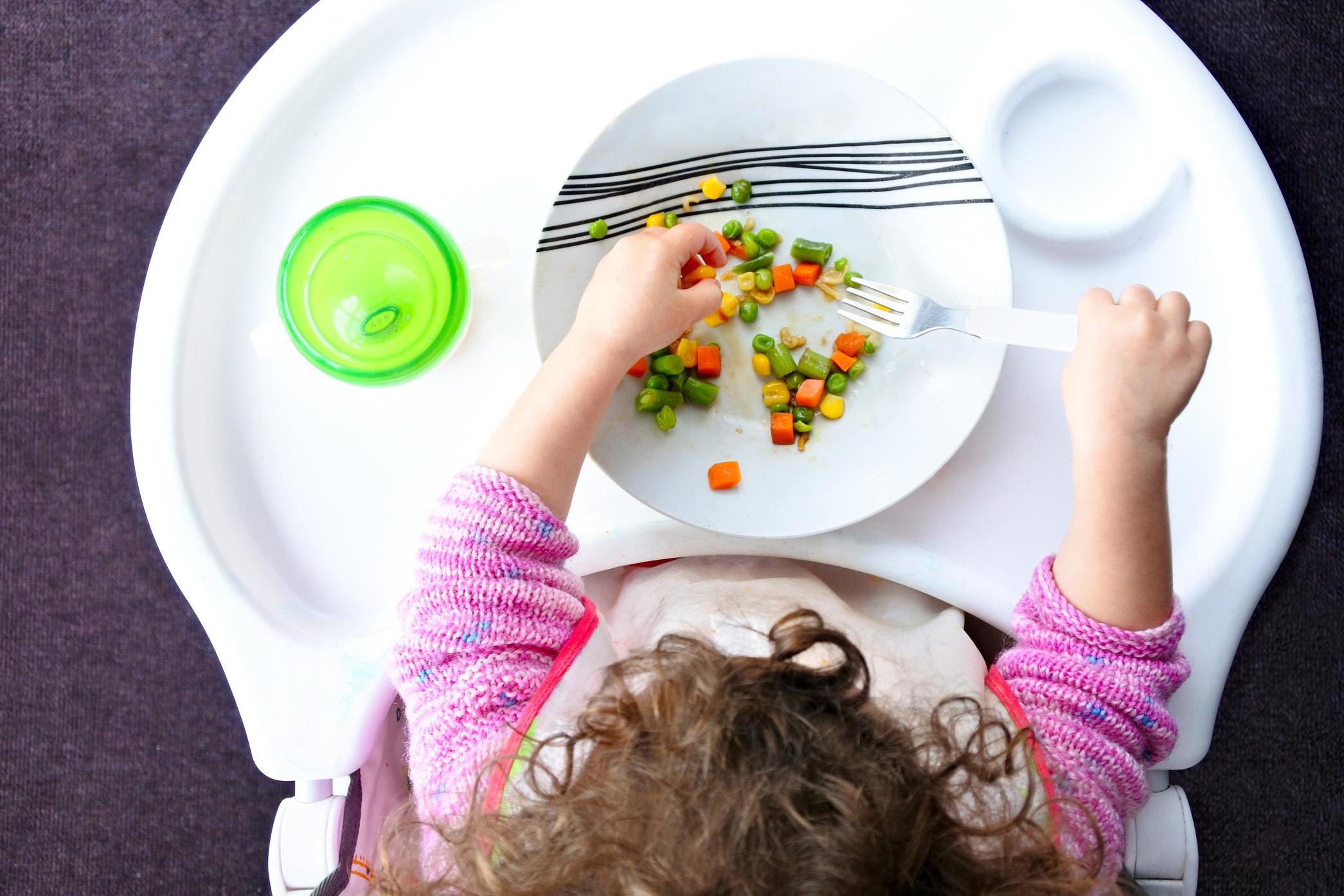 Ask any yummy mummy/social media influencer/yoga guru, and you'll know veganism is on the rise.
The number of vegans in the UK has risen by more than 360 per cent in the last 10 years, a 2016 study revealed.
With 42 per cent of vegan Brits between the ages of 15 and 34, the forward-thinking youth of today could well be inclined to rear a generation of plant-based babies.
While veganism is also recognised by the British Dietetic Association as being suitable for all ages, experts disagree on whether or not it is wise to raise a child as a vegan.
The recent rise in veganism could be down to studies proving the health benefits of a plant-based diet, an increasing awareness in the questionable ethics surrounding meat production - some even credit it to Instagram.
Is it good for growing children though? We asked the experts.
What are the risks?
According to dietician Judy Moore, raising a vegan child can lead to nutrient deficiencies, inadequate energy intake and faltering growth.
The first year of life is one of the most important developmental periods for a child, explains paediatric dietitian Ana Kristina Skrapac.
"Nutritional deficiencies are common for vegans, particularly iron, B12, iodine," she told The Independent.
"Growth restriction may also occur if the diet is not optimally providing fats, protein and total energy.
"Infants have high requirements for nutrients and energy with vegan alternatives often being low in energy. "
However, private dietitian Bahee Van de Bor argues that these deficiencies can be supplemented, either with fortified foods or yeast extracts.
She advises supplementing other nutrients, such as calcium and fatty acids by eating things like chia seeds, walnuts, dark greens and linseeds, which can be incorporated into a baby's diet once they start eating solid foods.
"My personal opinion is to encourage children to have a diverse intake of wide range of foods including dairy, meats, poultry, fish and eggs, for an optimal balance of nutrients," concludes Skrapac.
"It is possible to raise children on a balanced vegetarian diet however vegan diets are too restrictive and the risk of nutritional compromise outweighs any potential benefit," she said.
What are the benefits?
Again, this polarises experts.
Whilst both Skrapac and Moore agree that there are no health benefits of a vegan diet over a vegetarian or normal diverse diet for children, Bor explains why there might be, due to their naturally low saturated fat content.
Can people tell the difference between real and vegan cheese?
Given the endless studies linking saturated fats to cancer and cardiovascular disease, this could be a benefit in itself, with Bor explaining that vegan kids could "go on to benefit from reduced risk of heart disease, some types of cancer and type two diabetes as adults.
"Vegan diets also present one opportunity for families to teach children about nutrition and healthy eating principles from an early age," she said, insisting that vegan diets can be nutritionally complete as long as careful planning is carried out.
"Consider sources as well as the amount of protein, carbohydrates (preferably not too high in fibre), and of course enough fat to ensure that children receive adequate calories to grow.
"As a dietitian I cannot see any reason why my children could not follow a vegan diet. When well planned, vegan diets can be nutritionally complete offering health benefits," she said.
What precautions should be taken?
"A nutritionally complete multivitamin is recommended and review of the diet by a Registered Paediatric Dietitian to ensure adequate protein to calorie ratio for normal growth and development," says Skrapac.
Bor advises incorporating frequent snacks in between meals to give children further nutritional opportunities and hitting daily calorie targets.
"Also include vitamin c rich foods with meals to boost absorption of iron from plant sources," she said.
Is breastmilk vegan?
Whilst Skrapac might deem questioning the veganism of breastmilk "absurd," it's an issue that concerns a lot of vegan mothers. By definition, a vegan abhors all produce that has come from an animal…so, it boils down to whether you consider human beings to be animals.
Bor believes that it is in fact vegan.
Creative vegan dishes from YouTubers - In pictures
Show all 15
"The definition of veganism as per vegan society is 'a way of life which seeks to exclude all forms of exploitation of, and cruelty to animals for food, clothing or any other purpose,'" she said.
"For this reason breastfeeding is vegan and fully supported as part of the diet."
"Breastmilk is the optimal first nutrition for infants and all mothers should be supported to initiate breastfeeding," said Skrapac.
"There is NO appropriate vegan alternative breastmilk substitute. Giving a plant-based milk to an infant, as a replacement to breastmilk or formula, is dangerous and there have been several cases of infant malnutrition documenting this."
Join our commenting forum
Join thought-provoking conversations, follow other Independent readers and see their replies