The Independent's journalism is supported by our readers. When you purchase through links on our site, we may earn commission.
Wines of the week: 12 vegan wines you should be drinking this veganuary
Some winemakers shout about their plant-based credentials, while others don't even put it on the label. If you're shunning animal products but still want a glass of sauvignon, Terry Kirby's found a well-priced selection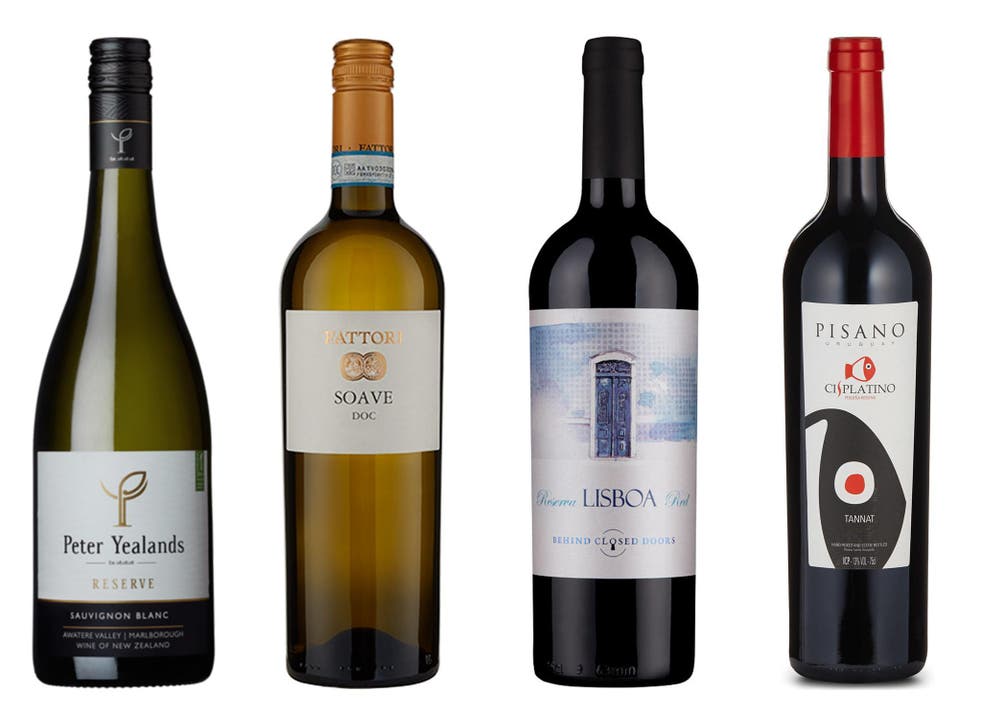 This month's Veganuary campaign is certain to intensify the already massive shift towards more plant-based eating. There has been an explosion in vegan recipes and cooking, as well as plant-based goods in supermarkets, while even some Michelin starred restaurants now offer vegan options.
At the same time, there has been an exponential increase in vegan wines, some of which may also be organic or biodynamic, almost to the point where the term is no longer being used as a niche marketing device; it's usually just a note in the small print on the back label, although there are no regulations which stipulate even this.
What makes a wine vegan? The main benchmark is forgoing the use of fining agents derived from egg or fish products, which are used to remove sediment and other impurities from wine before bottling.
Many winemakers – particularly natural ones – now simply let sediment settle or they use fining agents based on mineral or plant derivatives.
The effect of this on the final taste of the wine varies according to numerous other factors, such as the intended style of the wine, the grapes, the type of fermentation, the ethos and skill of the winemaker etc and does not, as with organic production, guarantee an objectively "better" or more distinctive wine.
Thankfully, the choice for wine drinkers is probably much more extensive than even the growth in supermarket plant-based ready meals. In the past couple of years, both online and high street retailers have massively increased their numbers of vegan wines, which include many popular brands and lines, as well as smaller and more left field producers.
Majestic, for instance, now has around 200 wines listed as vegan, compared to under 40 just over a year ago. Many non-vegans will therefore have enjoyed vegan wines without being aware of the fact. Equally, many of the wines I have recommended in the past have been vegan without that always being acknowledged – in the future I will, where possible, make it clear if a wine is vegan.
There is, therefore, enough choice around of all wine styles and price levels for those who both follow a plant-based diet and love their wines – while the new diversity of vegan recipes and dishes can provide excellent wine matches. The website Barnivore.com also offers an excellent quick guide to which wines are vegan and non-vegan.
So, in keeping with the desire to remain relatively frugal this post-festive month, here is just a small selection of some decently priced wines, which are both tasty – and vegan-friendly.
From the high street, both M&S and Waitrose have decent vegan selections. Chilean chardonnay has been attracting increasing praise and M&S has the lovely, organic, Emiliana Chardonnay 2019 (£8.00 marksandspencer.com; stores only) which nicely balances full-flavoured fruits with a toasty, nutty edge and is great with all kinds of lighter dishes, while also from South America is the Pisano Cisplatino Tannat 2017 (£10.00 marksandspencer.com), a top notch Uruguayan take on the otherwise little known southern French grape. This is a perfect red wine for robust main course vegan dishes such as the sweet potato and chestnut pie I cooked for a recent vegan convert over Christmas. Brambly, gently spicy and succulent.
Neither of those wines flaunts their vegan credentials, but the Purata Siccari Appassimento 2018 (£9.99 ocado.com) is a Sicilian blend of nero d'avola and syrah made using sun-dried grapes, amarone style, which positively brandishes it on the front label as both organic and vegan friendly and adds for good measure on the back "pure and authentic wine as nature intended". Does it live up to the hype? Pretty much so – it's a vibrant wine, full of black cherry and blackberry flavours, a touch of tar and chocolate and, like the tannat, a lovely match for full-bodied vegetable dishes. It would also work very well with vegan pasta dishes with tomato-based sauces.
Over at Waitrose, the 500-plus range of vegan wines includes some big and well known names from rioja, bordeaux, champagne and English sparkling, such as Nyetimber, as well as popular everyday wines such as the currently discounted Peter Yealands Reserve Sauvignon Blanc (£8.59; normally £11.59, until January 21, waitrose.com). This comes from a highly rated Kiwi winery proud of its sustainable and environmentally friendly approach. It is an ideal match for Indian and southeast Asian spicy vegetable dishes.
Another good bargain is the Calvet Reserve Merlot Cabernet Sauvignon, (£9.39 waitrose.com), an oaky bordeaux blend from a well-known French brand that you might not expect to be vegan but is a great wine that would suit falafel wraps or burgers. At Majestic, the aforementioned vegan range includes the really excellent Behind Closed Doors Lisboa Red 2016 (£10.99; or £8.99 if part of a six bottle purchase, majestic.co.uk), made from a blend of traditional Portuguese red wine grapes touriga nacional and tinta roriz and which really punches above its price point with big, intense black fruit flavours. One for a cold night, an open fire and a baked pasta or vegetable casserole dish, like a tagine or couscous. For warmer nights and lighter dishes or salads, there's also the citrus, vegetal, with a hint of smokiness, Fattori Soave 2018 (£9.99 or £7.99 if bought as part of mixed six bottle purchase, majestic.co.uk). Many – but not all – of Majestic's usually reliable own label Definition brand are also vegan.
Another good Italian white is the Il Papavero Pinot Grigio Terre Sicilian IGT 2018 (£9.99 laithwaites.co.uk) which, coming from Sicily, has a lot more character and vibrancy than some more northerly Italian pinot grigios, with lots of appealing ripe fruit flavours and an unexpected fullness on the palate. Also in its vegan range, Laithwaites has the equally appealing Vincent & Arthur Merlot Pays d'Oc 2017 (£9.99 laithwaites.co.uk). It's from a region, the Languedoc, not normally associated with merlot, but is full of lovely, smooth, plums-and-chocolate mouth filling flavours and very much back in open fires and big casseroles territory.
But, like Yealands and Calvet, vegan wines don't have to come from small or specifically ethical producers. The Lebanon's Chateau Musar, famous for its bordeaux and southern French style blends made in the heart of the Middle East, also makes vegan wines such as the Chateau Musar Hochar 2016 (£13.50 thewinesociety.com; various independents) made from a mix of carignan, grenache, cinsault and cabernet sauvignon, and is a typically robust, rich, red, full of powerful flavours but with definite something else that comes from the location of the vineyard in the Bekaa Valley.
Equally, a classic white burgundy such as The Society's White Burgundy Macon Villages 2018 (£9.95 thewinesociety.com) a pristine, full-flavoured 100 per cent chardonnay from some of the best villages in the Maconnais and reliably good, happens to also be vegan. But neither wine shouts about its vegan credentials on the label or are certified organic.
However, others are happy to tell everyone though: the Fanucci Brothers Vignano estate is, on the face of it, a very orthodox chianti producer from the heart of Tuscany, which has converted to biodynamic, organic and vegan principles and is very happy to make it clear on the label. The L'unico del Vignano 2016 (£13.67 winebuyers.com) is a very traditional, aromatic, medium-bodied bright cherry chianti, with hints of chocolate and tobacco. And one that might now appeal to a whole class of wine drinkers who want both their food and drink without damage to animals or the planet. And perhaps for more than just one month a year.
Register for free to continue reading
Registration is a free and easy way to support our truly independent journalism
By registering, you will also enjoy limited access to Premium articles, exclusive newsletters, commenting, and virtual events with our leading journalists
Already have an account? sign in
Register for free to continue reading
Registration is a free and easy way to support our truly independent journalism
By registering, you will also enjoy limited access to Premium articles, exclusive newsletters, commenting, and virtual events with our leading journalists
Already have an account? sign in
Join our new commenting forum
Join thought-provoking conversations, follow other Independent readers and see their replies