The Independent's journalism is supported by our readers. When you purchase through links on our site, we may earn commission.
Wines of the week: 10 vegan wines for Veganuary
As the vegan ripple spreads across the food world, wine isn't left high and dry. So whether it's just for this month or forever, take Terry Kirby's advice on where to start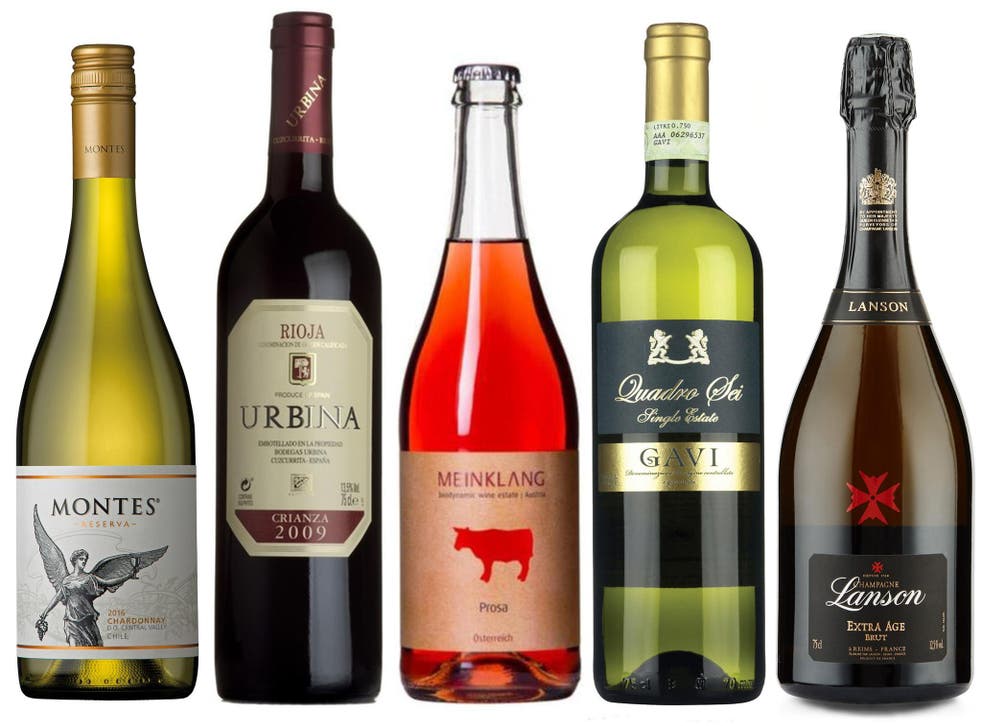 Doing Veganuary are we? Whether you are a full time or occasional vegan or, how shall we put it, vegan aspirant, it's been one of the major growth areas in our consumption of both food and drink in the last couple of years. You only have to look at the supermarket shelves to see how much produce is now labelled as vegan and it is significant that most major wine retailers – including the high street supermarkets – have large numbers of wines they can now brand as such.
Among winemakers, going vegan is a logical extension of the organic/biodynamic/natural wine movement and is something small, individual producers are more able to achieve than the bulk ones. And the industry has improved bottle labelling so consumers can be sure whether their wine is vegan to match the rest of their diet.
So what does vegan mean when it comes to wine? Most wines carry a natural sediment which is usually "fined" or clarified, often using an animal-derived substance, like egg white or gelatine. Wines which can be classed as vegan will use clay-type materials instead or allow the sediment to settle naturally, which some, particularly advocates of natural wines, believe is actually more authentic. You can read more about the processes involved here. And you can use this very useful website Barnivore.com to check on individual wines. One further point to remember: organic wines are not automatically vegan, since it simply means that the grapes and wine production don't come into contact with pesticides or other chemicals.
So, here are just a small selection of some of the vegan-friendly wines available. Firstly, as I wrote last week, this is a time for fullish, warming reds to get us through the colder months and fortunately, there is a good selection of vegan-friendly ones available. If traditional rioja is your thing, try the elegant Urbina Crianza 2011 (£10.95 winesociety.com) which has orthodox oaky flavours of tar, leather, tobacco, and would work well with any tomato-based dishes or vegetable tagines. For something much more substantial, try the really ripe, plummy and warming Domaine Jones Fitou 2016 (£15.50 winesociety.com or the 2012, £15.25 farehamwinecellar.co.uk) a grenache/syrah and carignan blend made in the Languedoc by Englishwoman Katie Jones, which would work very well with stews and bakes made from pulses, like a lentil shepherd's pie or a vegetarian chilli.
Staying in the south of France, another English concern making excellent vegan-friendly wines is Clos Rocailleux in the little known Gaillac area in the southwest, run by Jack and Margaret Reckitt, whose wines are sold by the excellent Red Squirrel agency, which specialises in small producers and so has a large number of vegan wines on its books. Try their, er, meaty, robust Clos Rocailleux Classique Gaillic Rouge 2014 (£16.00 redsquirrelwine.com), made from syrah and the local braucol grape, with any substantial dishes, such baked stuffed vegetables, and it would probably handle spiced Indian vegetable dishes.
A somewhat lighter and easy drinking red for winter is the cherry flavoured Vinalba Malbec Bonarda 2016/17 (£9.99 or £7.99 if bought as part of a mixed six bottle purchase, majestic.co.uk), a nifty blend from a highly reputable Argentine producer in which bonarda freshens and add floral notes to the richer malbec flavours; great with any pasta dishes or pizza.
Food and drink news

Show all 35
At this time of year, we need fullish whites that do not need to be really chilled but are also suitable for lighter vegan dishes, including salads or Asian cuisine. Staying in South America, the Chilean Montes Reserva Chardonnay 2016 (£9.99 waitrose.com) has oaky Burgundian heft, plus peach and apricot flavours at half the price you might pay for the French equivalent, and would be the one to match with anything substantial. For citrus and chilli-spiked Asian dishes, you need a classic gooseberry inflected Kiwi sauvignon, such as the currently on offer Jackson Stitch Sauvignon Blanc (£9.69 until January 22; normally £12.99 waitrose.com) or this single estate Gavi, Quadro Sei Gavi 2017 (£10.00 marksandspencer.com), which has zesty tropical fruits and some underlying nutty hints and would also work with more conventional salads, such as anything with avocados, grains and herbs.
Finally, if you have a special occasion this month or just need to inject a little sparkle into your grey January, there is plenty of vegan-friendly fizz out there ranging from Aldi's excellent, brilliant value Pianeta Organic Prosecco (£7.99 aldi.co.uk); the previously recommended, idiosyncratic and rather wonderful Meinklang Prosa Frizzante Rosé (£12.99 vintageroots.co.uk), made in Austria from a combination of pinot noir, St Laurent, zweigelt and blaufrankisch; right up to a premier champagne such as the benchmark Lanson Extra Age Champagne (£45.00 marksandspencer.com), a really complex mouthful of brioche and both orchard and some hints of dried fruits, created to mark Lanson's 250th anniversary in 2010. If you are not a vegan, but manage Veganuary, these might be something with which to celebrate the occasion.
Register for free to continue reading
Registration is a free and easy way to support our truly independent journalism
By registering, you will also enjoy limited access to Premium articles, exclusive newsletters, commenting, and virtual events with our leading journalists
Already have an account? sign in
Register for free to continue reading
Registration is a free and easy way to support our truly independent journalism
By registering, you will also enjoy limited access to Premium articles, exclusive newsletters, commenting, and virtual events with our leading journalists
Already have an account? sign in
Join our new commenting forum
Join thought-provoking conversations, follow other Independent readers and see their replies