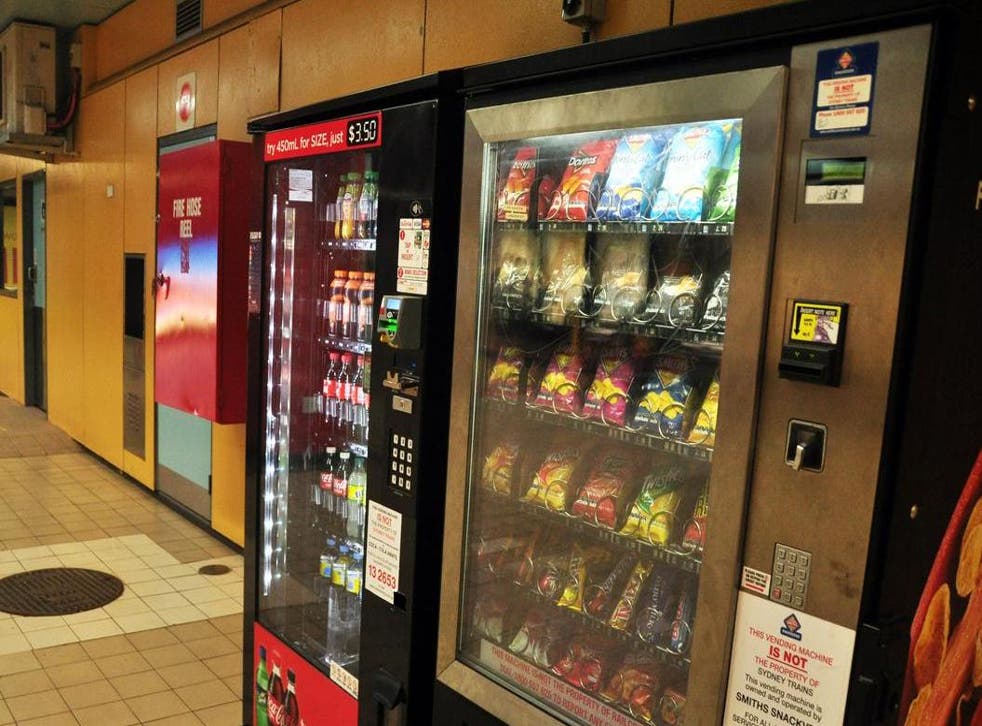 This vending machine uses a time delay to stop you buying junk food
Would it be enough to stop you buying that afternoon treat?
Sarah Young
Thursday 06 April 2017 15:37 Comments
Having to wait 25 seconds to get your hands on a chocolatey treat can be enough to make you switch to a healthier snack, new research suggests.
In order to stop us pigging out when that 3pm slump rears its head, one scientist has come up with a tweak for vending machines to test how badly you really want that sugar fix.
In a recent study, Brad Appelhans, professor of preventative medicine at Rush Medical College, decided to install countdown timers on machines and as a result saw "roughly a five per cent change in the proportion of healthy snacks" bought.
"We are interested in the ability to test whether time delays can nudge people to healthier choices," he told NPR.
So how does it work?
The platform, otherwise known as Delays to Influence Healthy Snack Choice, or DISC, triggers a 25-second delay when customers order unhealthy products.
How Much Energy You Need To Burn Off 8 Junk Foods - in pictures

Show all 8
The user is then warned about the extra wait via a display screen and given the option to change their selection to a healthier food, which they will receive instantly.
To qualify as a 'healthy snack', foods have to meet five out of seven categories, including containing fewer than 250 calories, 350mg of sodium or 10mg of added sugars per serving.
It's basically testing your patience and making you think twice about what your consuming, something NPR describes as a sort of 'time tax'. Similar to how a monetary tax on fizzy drinks might encourage you to buy less.
Is 25-seconds long enough to put you off your favourite chocolatey treat?
Register for free to continue reading
Registration is a free and easy way to support our truly independent journalism
By registering, you will also enjoy limited access to Premium articles, exclusive newsletters, commenting, and virtual events with our leading journalists
Already have an account? sign in
Join our new commenting forum
Join thought-provoking conversations, follow other Independent readers and see their replies