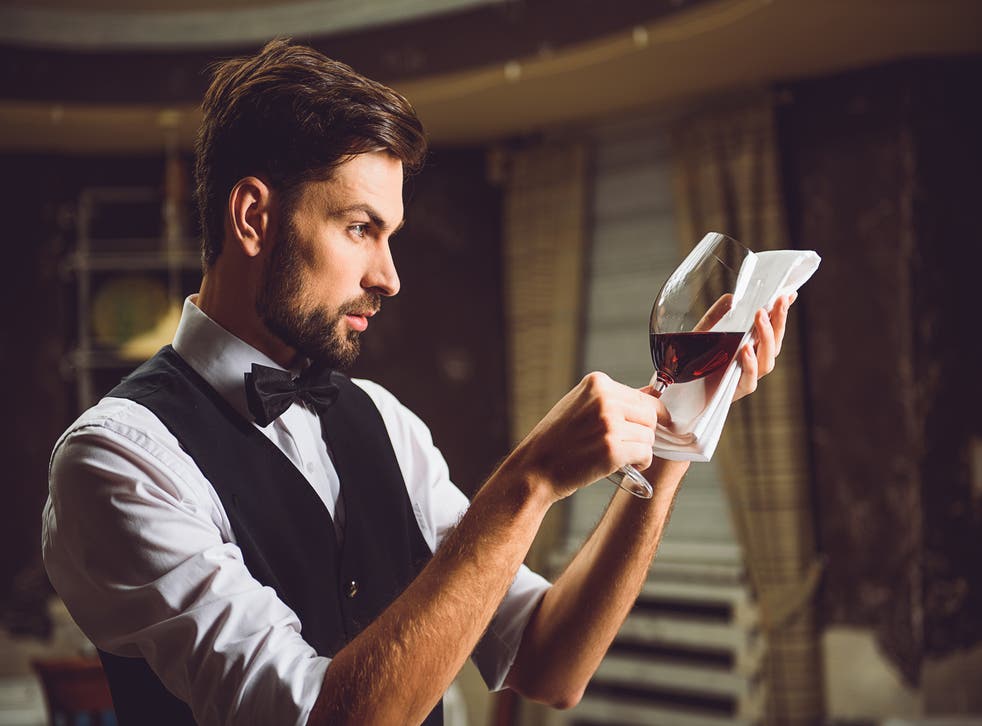 What vinotype are you? Scientists say there are four types of wine drinker
But The Independent's wine expert isn't convinced...
Red wine with a light chicken dish? That's just wrong, right?
But according to researchers at Michigan State University the golden rules of wine pairings should be thrown out of the window.
That's because people fit into one of four different wine-drinking preference categories - better known as vinotypes.
If true, it could change the entire interaction between a wine waiter and a diner - moving away from objective recommendations to more subjective ones.
The four categories are:
Sweet: Very picky about their wines - along with most other things in their lives, say researchers. They want something sweet, light, and not too strong. 70% of these drinkers are women. They also typically love soda, and excess salt.
Hypersensitive: Similar to the picky, sweet category, but with a slightly more open mind about exploring new wines - provided they're simple and clean. Researchers say these people are most likely to complain about TV volume and thermostat temperature.
Sensitive: Bang in the middle of the wine-drinking spectrum; flexible and adventurous. The researchers say these people will also tend to display signs of being free-spirited and less rigid in everyday life.
Tolerant: Finally, we've got the show-offs. People in this category demand intensity from their wines, big bold flavours, and just don't get how others like drinking 'wimpy' wines. They tend to be decisive and more linear thinkers. Their wine preferences point to rich, very intensely flavoured whites and full-bodied reds. People who like strong coffee and cheese gravitated towards these wines in the tests.
Researchers surveyed a group of adults on food and beverage preferences, and their consumption patterns.
They also held a food and wine reception where participants rated various snacks and wines individually, then together.
The researchers say they were able to predict wine preferences based on the data gathered about their eating, drinking and other personal habits.
Carl Borchgrevink, lead author of the study, said customers should drink their favourite wines instead of those suggested by a sommelier.
The former chef and restaurant manager said: "The palate rules – not someone else's idea of which wine we should drink with our food.
"They shouldn't try to intimidate you into buying a certain wine. Instead, they should be asking you what you like."
The vinotype theory was put forward by Master of Wine Tim Hanni, who says wine preferences are determined by both genetics and environment and that tastes change over time based on experiences.
But The Independent's wine expert Adrian Smith said every good sommelier will already take into account the preferences and tastes of a customer.
"Good sommeliers go to work every day with the intention of elevating their guests' wine experience, they don't just rock up with the first wine because some textbook said it would be the best fit, there's far more to it than that.
"What intrigues me here is how the researchers claim we all too often limit our food and wine pairings by putting them into stereotyped boxes, but isn't that exactly what they are doing here with just four broad buckets of their so-called vinotypes?
"Typical food and wine pairings are a good benchmark because they allow people to explore territories and slowly broaden their horizons to discover new things. If you throw guests directly into the deep end, assuming they should already know everything, it will only have the opposite effect."

The study was published in the International Journal of Wine Business Research.
Join our new commenting forum
Join thought-provoking conversations, follow other Independent readers and see their replies