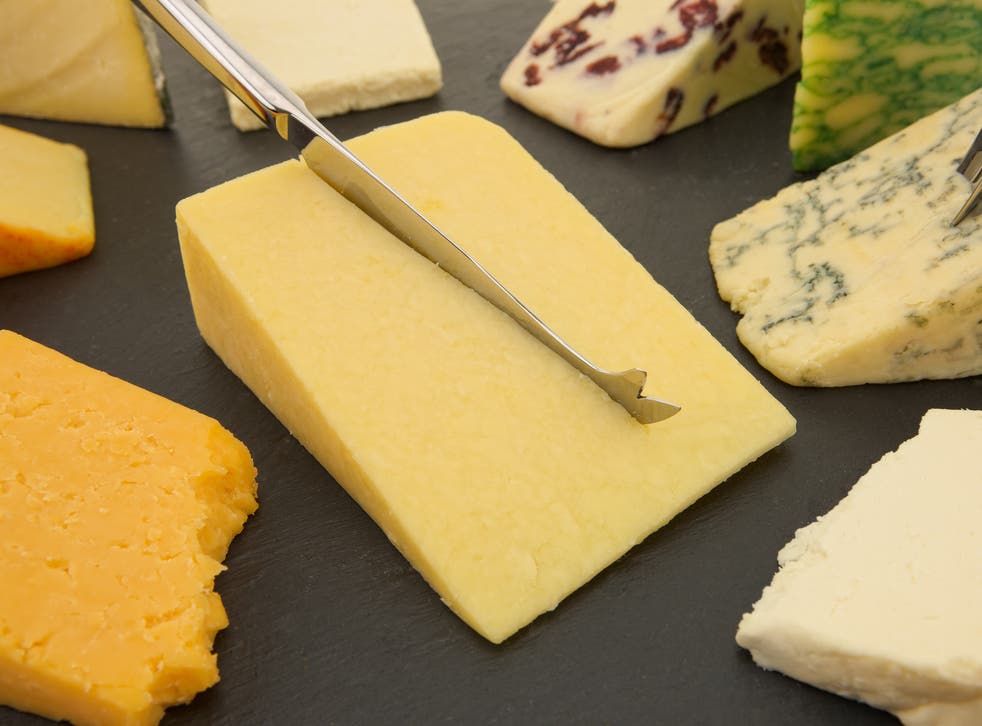 Public urged to eat British cheese in 'time of great need' at virtual award ceremony
Inaugural Virtual Cheese Awards will encourage consumers to 'keep our Great British cheese community going', host states
Sabrina Barr
Monday 06 July 2020 15:20 Comments
An online cheese awards ceremony will take place with the aim of encouraging members of the public to purchase British produce during a "time of great need".
The Virtual Cheese Awards, which is due to take place on Saturday 18 July, is a not-for-profit event organised by cheese industry authorities Nigel Pooley and Sarah de Wit.
As with many events forced into cancellation or postponement as a result of the ongoing coronavirus pandemic, the annual awards ceremony was originally supposed to be held in person.
This year will mark the first time it has taken place online, with food and drink broadcaster Nigel Barden overseeing the proceedings as the host.
Virtual Cheese Awards co-founder Ms de Wit emphasised the extent to which the pandemic has impacted the cheese industry, explaining that the virtual awards ceremony will hopefully spur consumers to shop for British produce when purchasing cheese.
In April, it was reported that dairy farmers across the UK had been throwing away thousands of litres of milk away after demand from cafes, restaurants and offices drastically dropped in lockdown.
"We are lucky to have so many delicious and exciting cheeses in Britain but some of their stories are hidden in myth and intrigue," she said.
Ms de Wit stated that the aim of the event is to "demystify cheese, tell its story and celebrate in all its glory".
"The inaugural Virtual Cheese Awards have been created to power up British cheese in a time of great need, and we hope people get involved and join us on the day," she said.
Europe emerges from lockdowns across the continent

Show all 19
Mr Barden stressed the importance of the online fixture in raising the profile of British cheese, stating that the event will mark the first time he has been involved in a virtual cheese awards ceremony.
"It's really important, and it's a great way of supporting the industry, but it's also a really tasty way of doing it," he told PA news agency.
"If we get used to eating British cheeses on a regular basis, I do think that's so important."
He explained that the event will hopefully incentivise shoppers to seek out local produce when shopping for cheese, helping them to "keep our great British cheese community going".
Mr Barden added that while the virtual setting of the ceremony is "terrifying", if all goes to plan, it will be "really special".
When the event takes place later this month, 300 cheeses will be pitted against one another as they compete to win the title of Best British Cheese 2020.
Those who partake in the ceremony will also be able to attend panels and access tips on cooking.
Register for free to continue reading
Registration is a free and easy way to support our truly independent journalism
By registering, you will also enjoy limited access to Premium articles, exclusive newsletters, commenting, and virtual events with our leading journalists
Already have an account? sign in
Join our new commenting forum
Join thought-provoking conversations, follow other Independent readers and see their replies