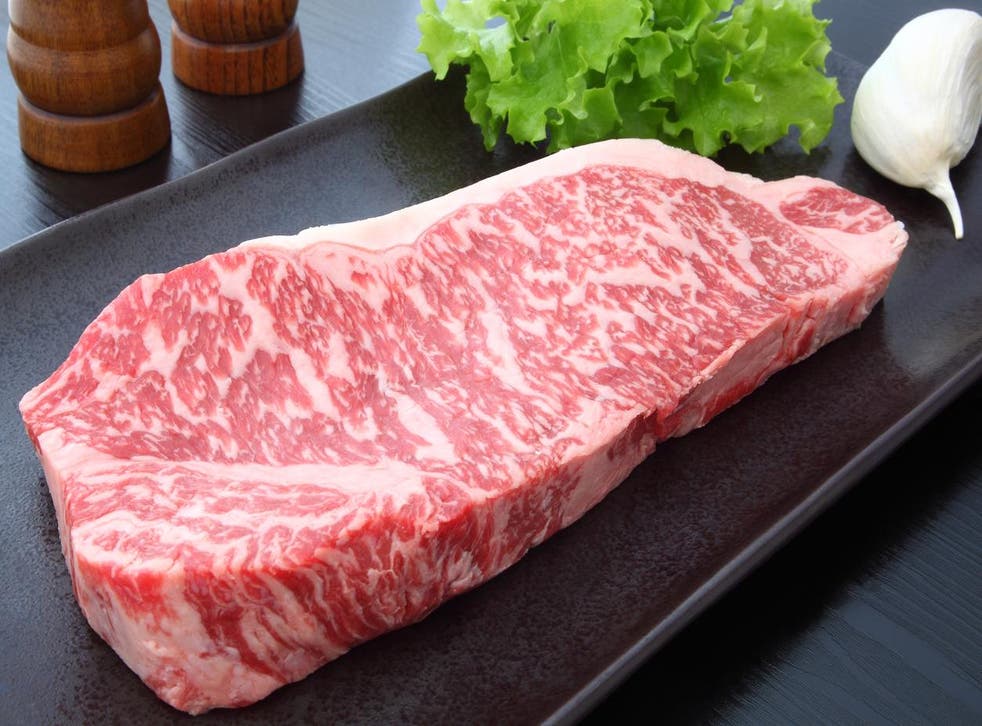 How feeding cows chocolate creates superior wagyu beef
Chocolate makes the beef taste better and the cows happier
Rachel Hosie
Tuesday 29 November 2016 11:17 Comments
Wagyu beef is the champagne of the meat world. The prime cut, if you will.
Thanks to its high percentage of quality fat, the beef has a distinct marbled appearance and is flavoursome, juicy and much sought-after.
It's also incredibly expensive, the name 'wagyu' now allowing chefs to charge a premium. Quality, however, can't always be guaranteed.
But one farmer in Australia claims he has found a unique way of ensuring his wagyu beef is the best: feeding his cows chocolate.
Scott de Bruin, managing partner at Mayura Station Farm in southern Australia has been feeding his herd chocolate for 10 years because he was struggling to find the right feed for the cattle in his remote location.
The cattle don't eat just chocolate though - the sweet treat is mixed into de Bruin's own feed mix. He devised the mix making sure it would provide the cows with the right nutrients, and the key ingredient is Cadbury's chocolate.
When the calves are 30 months old, de Bruin introduces chocolate to their diet and increases the quantity as they near the end of their lives.
Making the cows' diet so high-calorie results in beef with lots of marbling. "Think about it. If you eat a lot of chocolate, you're probably marbled really well," de Bruin told Munchies.
Adding chocolate to the cows' feed was initially just an experiment, but it's not the first time it's been done - in 2012, a surge in corn prices led farmers in America to feed their cows chocolate, gummy sweets and marshmallows.
Fortunately cows can digest practically anything you give them thanks to their four stomachs.
De Bruin is head of his family business which first imported Wagyu cattle from Japan in 1998 - with 7,500 cows, they're now the biggest farm in southern Australia.
The cattle also really enjoy the chocolate, according to de Bruin: "If you have it in your hand, they'll trot after you. It's like giving kids candy. They just love it."
He has found that chocolate not only makes the beef taste better but the cows happier too - as if we needed any more proof of the mood-boosting power of chocolate.
"People ask me about the ethics of feeding chocolate to cows. But they're not on a long timeline here. They are going to go to baby cow heaven soon, but this way they are happier and taste better."
Register for free to continue reading
Registration is a free and easy way to support our truly independent journalism
By registering, you will also enjoy limited access to Premium articles, exclusive newsletters, commenting, and virtual events with our leading journalists
Already have an account? sign in
Join our new commenting forum
Join thought-provoking conversations, follow other Independent readers and see their replies