Waitrose extends 'bring your own' container trial to reduce plastic waste
'We are determined to build on the work we've already done to reduce packaging'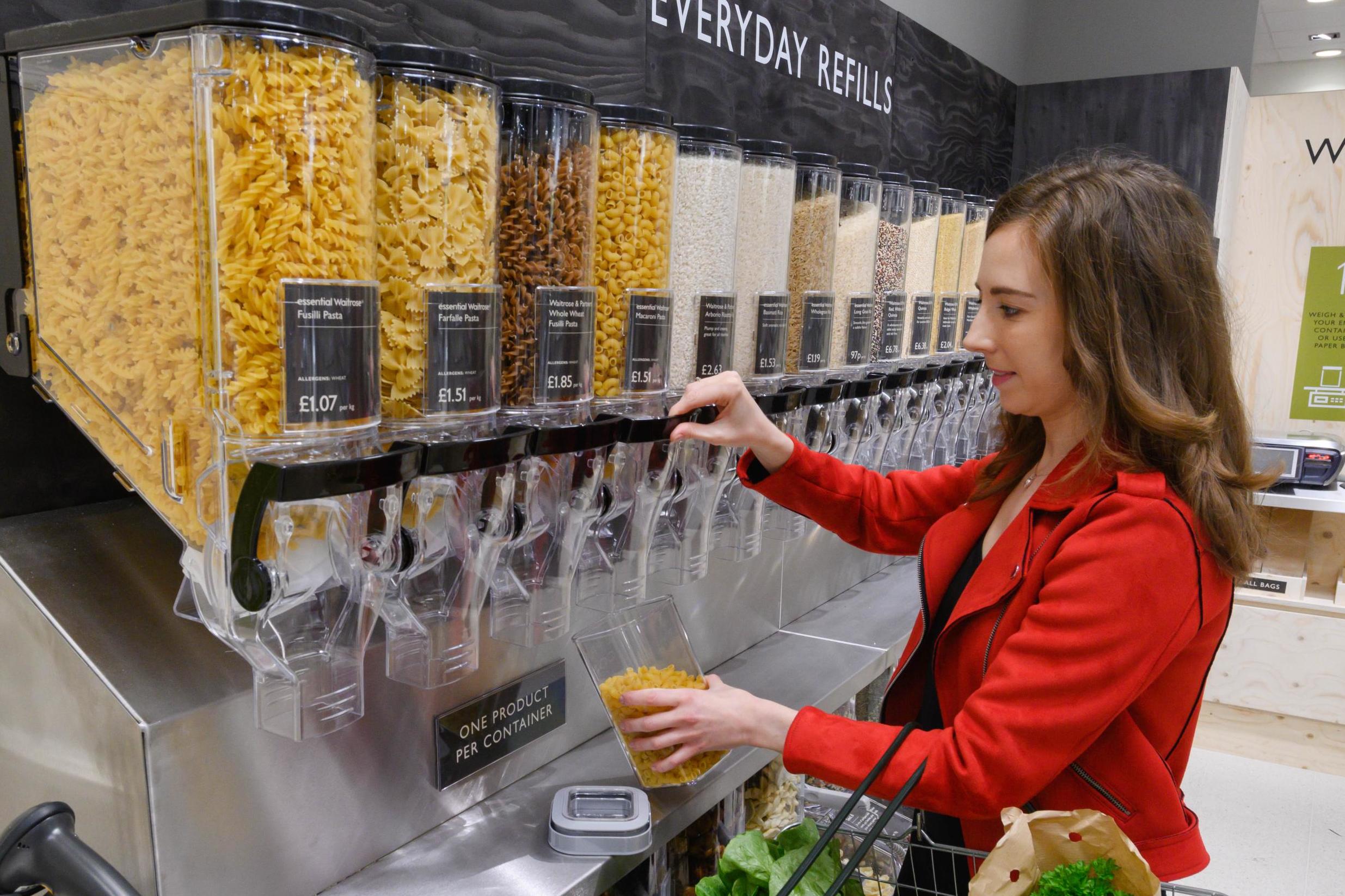 Waitrose is extending its "bring your own" container trial that encourages customers to buy and refill produce.
In April, the supermarket chain, which is part of John Lewis & Partners, started selling items such as cereals, pasta, coffee and rice in large dispensers as part of the scheme, which it hopes will effectively reduce waste from plastic packaging.
The retailer also offered a pick and mix zone for frozen fruit as part of its "Waitrose Unpacked" scheme, as it was dubbed.
The scheme also features a borrow-a-box concept, allowing shoppers to pay a £5 deposit to take a container home before returning it on their next visit.
Prices are roughly 15 per cent cheaper in the refillable section compared to packaged items so as to encourage customers to make the most of the eco-friendly initiative.
Ways to reduce your single-use plastic
Show all 6
The initial trial ran in the Botley Road Waitrose in Oxford and after it was met with a positive response from shoppers, the retailer has decided it will extend it beyond the original end date of 18 August and roll the scheme out three additional stores in Cheltenham, Abingdon and Wallingford.
Tor Harris, head of corporate social responsibility for Waitrose, said the reaction to Waitrose Unpacked has been "incredible".
"We are keen to take the 'Unpacked' concept forward and these additional tests will help us achieve this as well as understand its commercial viability," she added.
"Through working with our customers and suppliers we will continue to learn and develop ideas which have the potential to be rolled out more widely."
When the initial trial was announced, Ariana Densham, an oceans campaigner for Greenpeace UK, described it as "bold".
"Lots of supermarkets are starting to sell loose fruit and vegetables, but this kind of innovation could spark a refill culture that's so desperately needed to cut plastics in mainstream shops," she added.
"The top 10 UK supermarkets produce 810,000 tonnes of throwaway packaging each year, so we need to see other major retailers taking plastic reduction seriously and following Waitrose's lead."
Join our commenting forum
Join thought-provoking conversations, follow other Independent readers and see their replies