We Feed the World: Meet the Australian farmer who created the pasture cropping movement
After a bushfire devastated 2,000 acres of his land, Colin Seis was forced to rethink how he farmed. What he came up with radicalised farming techniques for the better. Photographer Katrin Koenning tells his story
Friday 12 October 2018 17:37 BST
Comments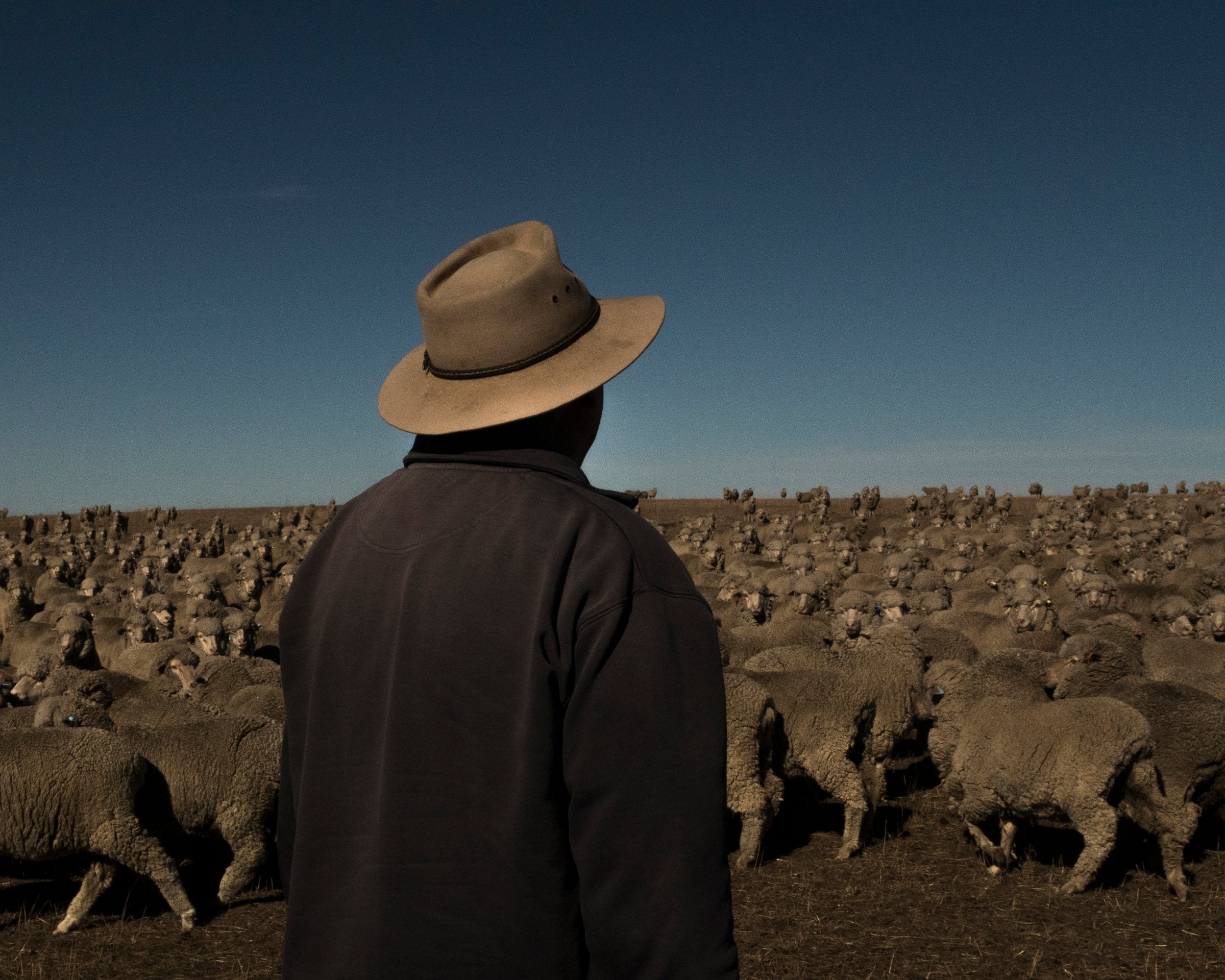 For the past three years, We Feed the World has collaborated with 48 world-renowned photographers (including Rankin, Martin Parr and Graciela Iturbide) to capture the triumphs and challenges of 50 communities and family farmers who produce over 70 per cent of the world's food.
These images and stories show the farmers who really feed the world and demonstrate how small scale farming also offers the solutions to many other planetary issues such as climate change, the loss of biodiversity, the pollution of our waterways, unemployment and the empowerment of women.
Bringing together groups and organisations from across the food, environmental, arts and business worlds, We Feed the World will launch as a large-scale exhibition in London at the Bargehouse Gallery on London's Southbank, in time for World Food Day.
The team of photographers (the largest number to ever get behind a single campaign) was brought together by Cheryl Newman, the former picture editor of the Telegraph Magazine, and the judge of numerous prestigious photographic awards. All of the photographers have donated their time to be a part of the project, which is led by The Gaia Foundation, an environmental charity who have been supporting rural farming communities for more than 30 years.
Winona Farm, Australia
Colin Seis's farm in New South Wales was all but destroyed 25 years ago, in a devastating bushfire that spread across 2,000 acres of his land. It took with it most of his flock of sheep, his home and almost his life. The disaster left Colin with no money to buy the fertilisers which his family farm had depended upon and he was forced to rethink his approach to farming.
Over a few beers with a local farming mate, Colin decided to simply copy nature and plant cereal crops like oats and barley into perennial pasture rather than rotated fields, which had been the basis of all modern farming. Once the crops were harvested, he moved his sheep onto the land allowing them to graze and recycle the leftover crops and turn it once again into fertile pastureland.
This radical new farming technique was so successful it became a global agricultural movement known as pasture cropping and is heralded for its ability to build topsoil and sequester carbon. Colin now travels regularly to the US and Europe to pass on the techniques he has developed.
---
Katrin Koenning is a photographer from Ruhrgebiet, Germany, who regularly exhibits her work in solo and group shows in Australia and internationally. Her work has been published widely in volumes such as Firecrackers: Female Photographers Now, Photographers' Sketchbooks, Hijacked III, The New York Times, Financial Times Magazine, California Sunday Magazine, National Geographic, Der Spiegel Magazine, The Guardian and ASX among others. (katrinkoenning.com/index.html)
This story, along with others, will be featured in the We Feed the World photography exhibition at Bargehouse Gallery, Southbank, London, until 24 October (wefeedtheworld.org)
Join our commenting forum
Join thought-provoking conversations, follow other Independent readers and see their replies