We Feed the World: Meet the woman in Slovakia dedicated to preserving its food traditions
Despite her family's protestations to find a job better suited to a woman, Susanna now cultivates 40 different varieties of vegetables, 10 herbs and many different types of fruit, which she sends to families in the capital, proving working in food is a valuable job for women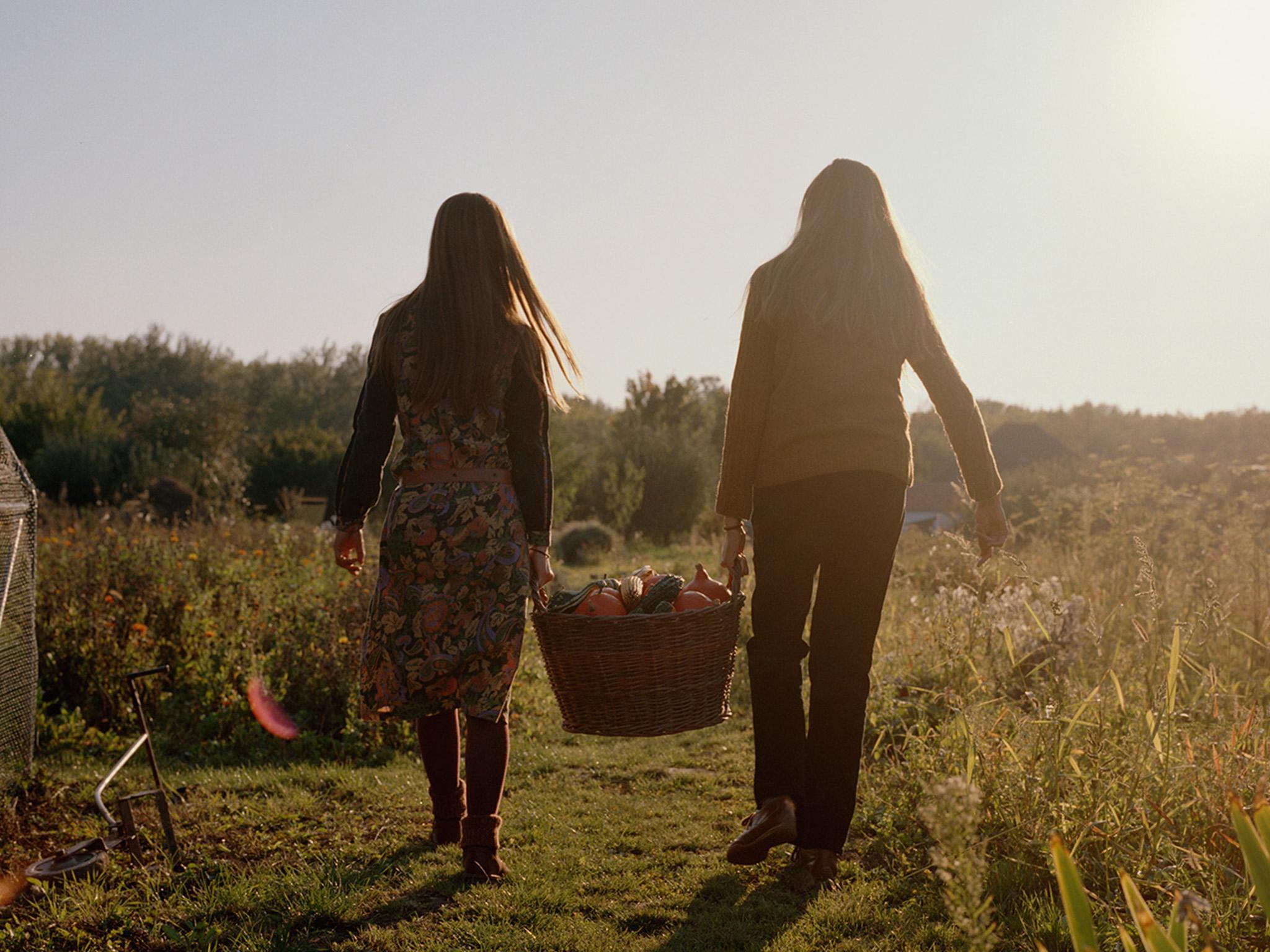 For the past three years, We Feed the World has collaborated with 48 world-renowned photographers (including Rankin, Martin Parr and Graciela Iturbide) to capture the triumphs and challenges of 50 communities and family farmers who produce over 70 per cent of the world's food.
These images and stories show the farmers who really feed the world and demonstrate how small scale farming also offers the solutions to many other planetary issues such as climate change, the loss of biodiversity, the pollution of our waterways, unemployment and the empowerment of women.
Bringing together groups and organisations from across the food, environmental, arts and business worlds, We Feed the World will launch as a largescale exhibition in London at the Bargehouse Gallery on London's Southbank, in time for World Food Day.
The team of photographers (the largest number to ever get behind a single campaign) was brought together by Cheryl Newman, the former picture editor of The Telegraph Magazine, and the judge of numerous prestigious photographic awards. All of the photographers have donated their time to be a part of the project, which is led by The Gaia Foundation, an environmental charity who have been supporting rural farming communities for more than 30 years.
Slovakia
Along the river Vah, an hour from Slovakia's capital city Bratislava, lies the small village of Dlha Nad Vahom. Susanna Pastorkova spent her childhood summers here, staying in her grandmother's communist style bungalow, before leaving to work on luxury yachts around Europe.
When Susanna came home seven years ago, she wanted to grow food that carried the flavour and traditions of the vegetables she remembered from her youth and she set about creating a market garden and running a Community Supported Agriculture (CSA) project from the seeds and cuttings given to her by the local community.
Despite her family's protestations to find a job better suited to a woman, Susanna now cultivates 40 different varieties of vegetables, 10 herbs and many different types of fruit, all of which she packs into boxes and sends to sixty families in Bratislava.
Around 70 per cent of the food she grows from seed has either been handed down to her by the village elders or she has sourced from her travels. Her quarter of an acre garden now boasts beans from Ireland, herbs from Hungary, onions from Romania and pumpkins from Cyprus.
Susanna puts the success of the garden down to the way everything works together.
"This is very different to industrial agriculture. It's about being in tune with nature and learning from it and being part of it. The magic and mystery are so important. To understand what's happening in nature you have to be quiet and observe and then the answers emerge on their own," she says.
---
Tina Hillier is a portrait and documentary photographer based in London. Her clients include some of the world's leading publications, NGOs and commercial brands and she has twice exhibited at the National Portrait Gallery. Her work focuses on community and sustainability (tinahillier.com).
This story, along with others, will be featured in the We Feed the World photography exhibition at Bargehouse Gallery, Southbank, London, 11-24 October (wefeedtheworld.org)
Join our commenting forum
Join thought-provoking conversations, follow other Independent readers and see their replies