What's it like to work as a professional tea taster?
After sampling 300 cups of tea a day, Nick Gandon still likes to start the morning with a "bog standard" cuppa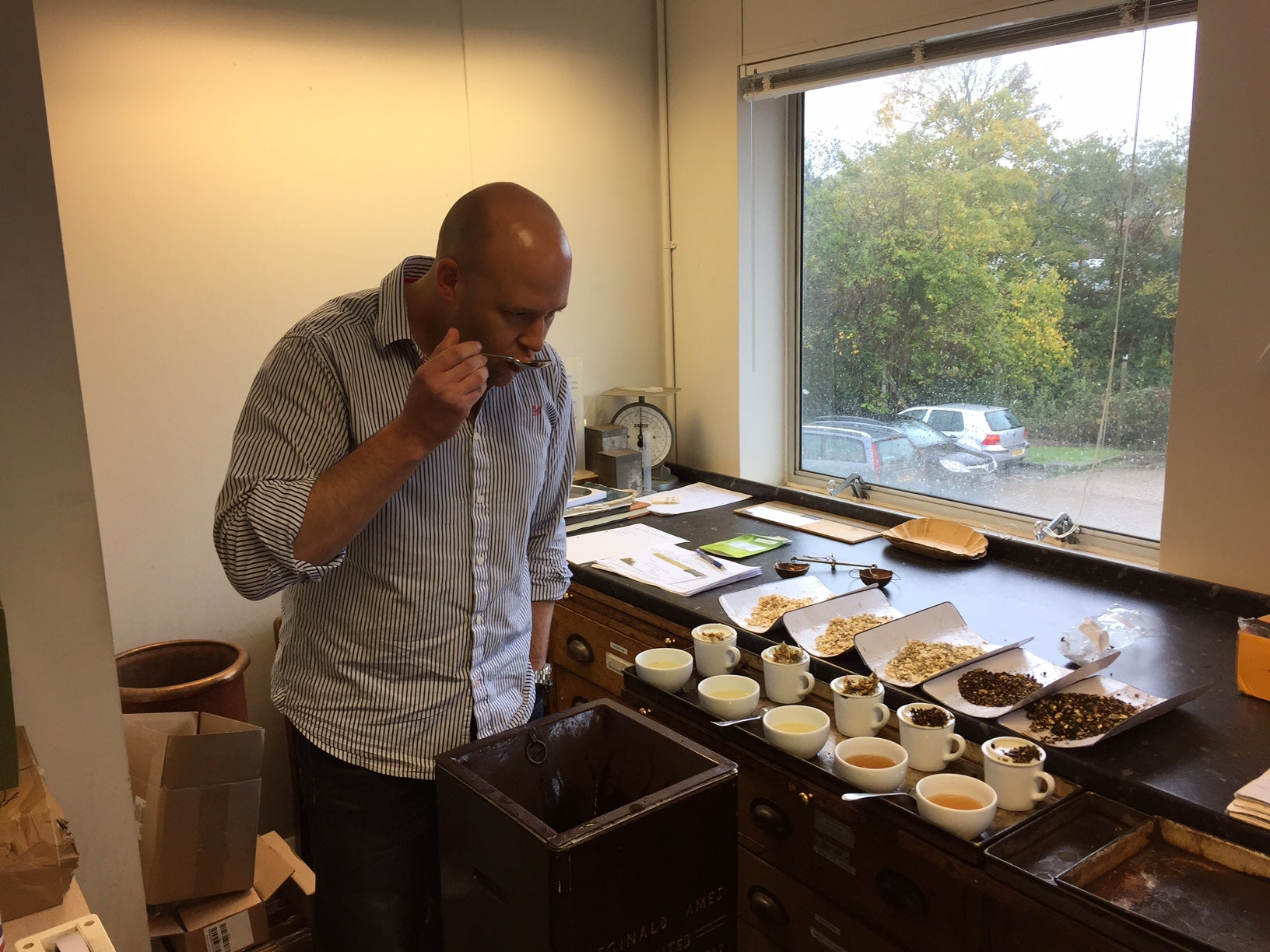 Tea broker Nick Gandon can drink up to 300 cups a day, tasting anything from 50 to 75 different types of tea in an hour for clients including The Savoy, Hotel Chocolat and The National Trust. The process, he says, is similar to wine tasting. "You slurp it around your mouth so it mixes with the oxygen in the air, and then spit it out." After working in the tea industry for almost 20 years, he is normally able to assess the flavour of the brew within two or three seconds.
But learning to taste tea professionally is not something that can be taught easily. Gandon was sent to learn the trade from tea experts in Calcutta, where he would taste 600 cups a day. "The man who taught me used to say it's a process of osmosis rather than being taught in a lecture, you can't learn it in a day. Nobody can tell you how to do it – and without sounding too tree-huggery, it kind of becomes part of what you are." Now he says identifying a good tea is as easy as driving a car. "Just like when you change gear or indicate, you know where everything is. It becomes a natural process."
While it's hard to articulate exactly what makes a good brew, Gandon usually knows what's wrong when he tastes a disgusting cup, which is about once a day. "It could be something that's musty and had water on it, it could be a taint from the ovens, it might be smoky or it might be too highly fired giving it a chocolaty flavour," he says.
Gandon fell into his line of work by accident after taking a holiday job aged 17 to sweep the floors at tea brokers Reginald Ames in Kent. He now heads up the business, which imports and exports around 300 tonnes of high quality tea a year. His most discerning clientele are the Japanese, who are prepared to pay thousands of pounds per kilogram for Chinese pu-erh tea.
Despite his day job, Gandon still likes to start the morning with a cup of tea and will drink two or three throughout the day. After sampling the likes of Darjeeling Oolong, Taiwanese Pouchong and Chinese Tietuanyin, he prefers to resort back to a "bog standard couple of tea bags in a mug, nice and strong with some milk – you can't beat it."
Join our commenting forum
Join thought-provoking conversations, follow other Independent readers and see their replies