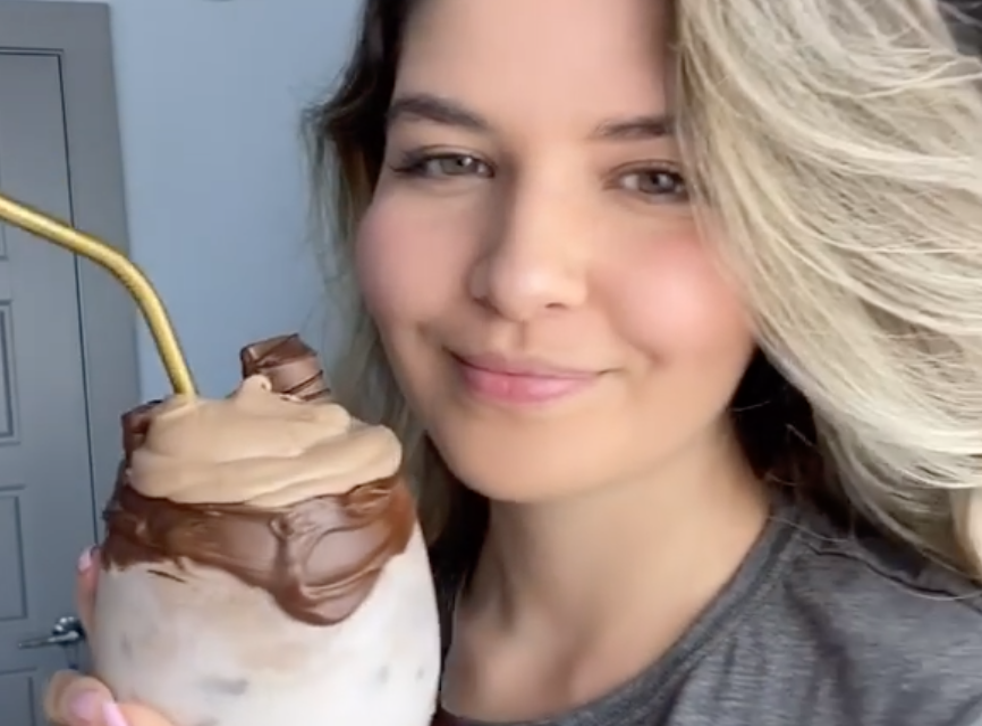 Whipped Nutella is the latest lockdown drink trend
It contains just two ingredients
There's a new viral drink recipe to obsess over in lockdown — and it contains just two ingredients.
Whipped Nutella is akin to the Dalgona coffee that went viral on TikTok a few weeks ago, only it does not contain coffee and is much easier to make.
This new drink is just as aesthetically pleasing, with a thick and creamy texture, but contains just Nutella and whipping cream
The recipe was posted on Instagram by the account @sweetportfolio.
In a short video, Valentina Mussi, who runs the account, shows how the drink is made.
All you need to do is whisk a spoonful of Nutella and one-third of a cup of heavy whipping cream in a large bowl.
When the desired texture is reached — ideally light and fluffy — you simply pour the mixture over a glass of iced milk.
If you want a more potent Nutella flavour, you can line your glass with the hazlenut chocolate spread, which is what Mussi does.
The recipe was partly inspired by another Instagrammer who goes by the handle of @fitwaffle.
Last week, @fitwaffle shared a similar video on their account featuring a version of Whipped Nutella that also contained coffee.
Both posts have received hundreds of thousands of likes and comments from fans excited to recreate the recipes.
One user declared the Whipped Nutella as the "perfect quarantine drink".
Join our new commenting forum
Join thought-provoking conversations, follow other Independent readers and see their replies