White meat overtakes red meat in popularity for the first time in Britain
Tastes are changing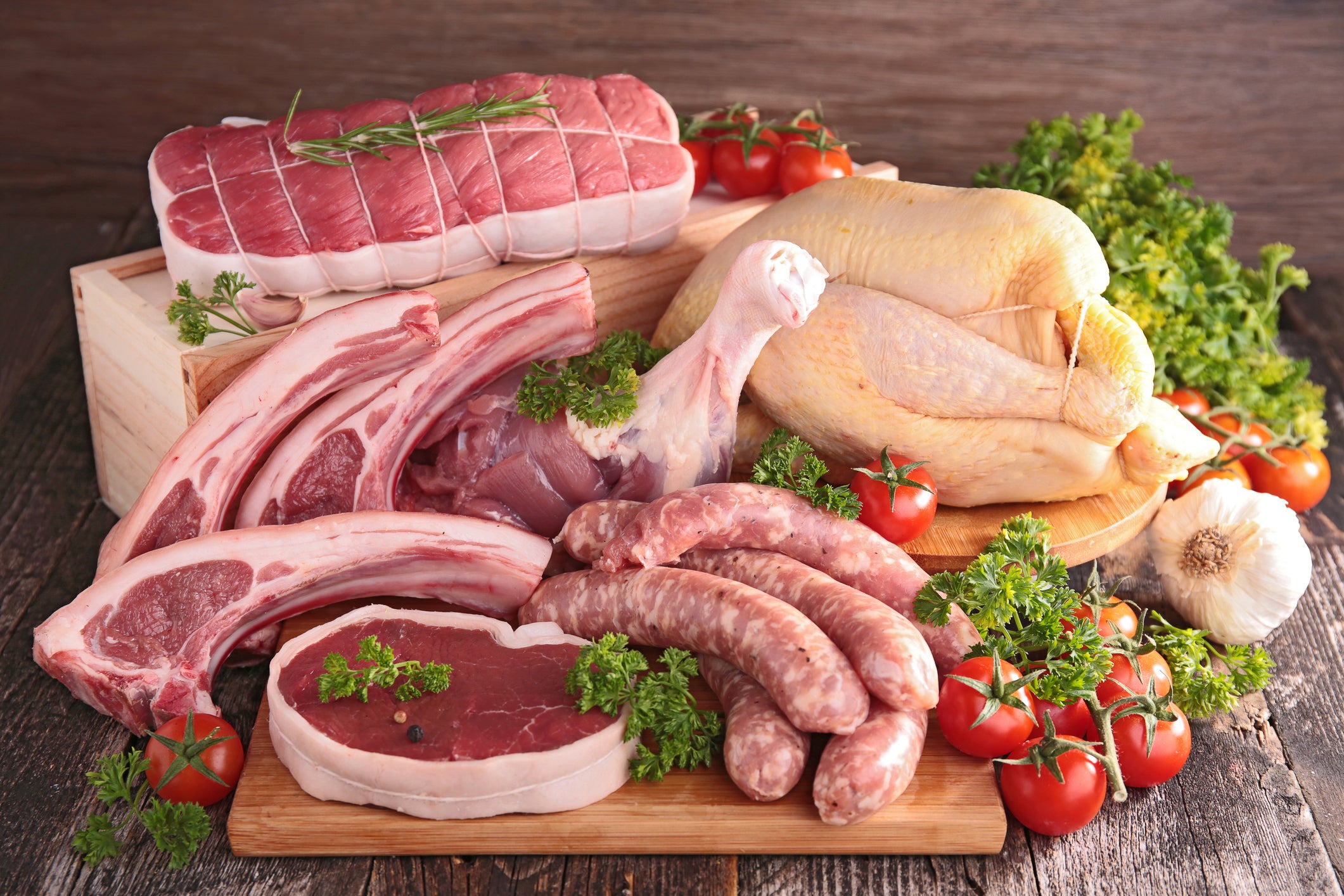 Britain has a new favourite meat – and it's partly down to traditional meals falling out of fashion and the rise of eating alone.
The amount of chicken and other white meat consumed by the average Brit has overtaken red meat for the very first time.
Britons ate 529 million kilograms of fresh poultry last year, compared to 511 million kilogrammes of red meat, according to analysis firm Kantar Worldpanel.
The analysts said that it's partly down to classic "meat and two veg" meals falling out of fashion, and the ease in which the likes of chicken and turkey can be used in creating simple meals for one.
The firm said nearly half of all home-cooked meals are dishes like pasta and stir-fry, which lend themselves to having chicken as a key ingredient.
Chicken is also generally available in smaller sizes meaning it's easier to buy enough to make a meal for one.
Analyst Nathan Ward told The Grocer: "We've reached a tipping point in terms of what people eat for meals. This is favouring chicken."
Some studies have suggested that as many as 43% of meals are consumed alone, up from 33% in 1980.
Sales of beef remain stable because of its popularity in simple easy-to-cook dishes such as lasagne and spaghetti bolognese.
The meat industry's reaction to the dominance of beef and chicken has been to push pork and lamb as midweek meal options. But Mr Ward said: "Lamb and pork have much lower 'dish' consumption than other meats."
Their sales have dropped by 8.2% and 2.2% respectively.
Join our commenting forum
Join thought-provoking conversations, follow other Independent readers and see their replies