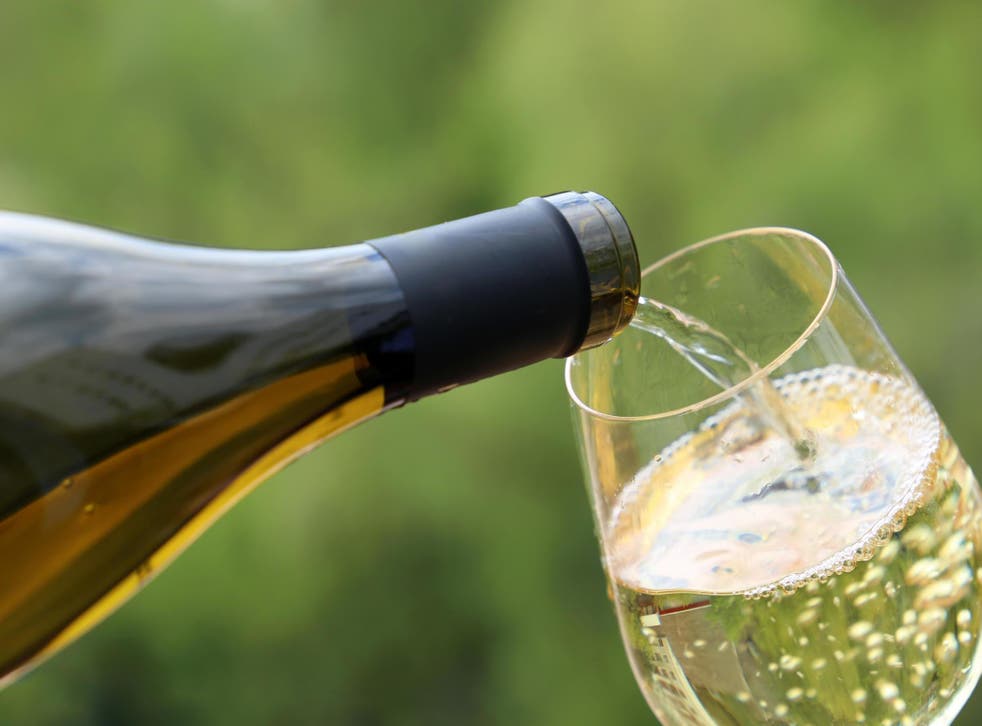 The white wine you've ignored for far too long
Roughly 62m bottles of white Bordeaux wine are produced a year 
Aidy Smith
Friday 14 February 2020 19:59 Comments
People often ask me to point them in the direction of a great Bordeaux wine, but when they hear this particular answer, they are often perplexed. "Bordeaux doesn't produce white wine, only red!" they typically exclaim. However, this statement couldn't be further from the truth. For, breathing deep beneath the soils of Bordeaux, is a history and tradition that has lived for centuries, its heart still beating within the vines.
Yes, Bordeaux is home to some of the best reds in the world, but, it is also home to some of the planet's finest dry white wines too - and it's about time you discovered them.
It all started in the 17th century when white wines were produced in Bordeaux and sent over to Holland where they would be turned into spirits. We all know Sauvignon Blanc as being the most popular and most planted white grape variety in the world, but did you know its origins are said to have come from Bordeaux? Well, you do now. It might also interest you to know that Sauvignon Blanc is in fact older than Cabernet Sauvignon, too.
As production methods continued to improve over the centuries, less of this juice was being used for bulk exports to make other products and, by the 1860's, prior to the phylloxera crisis (you know, the insects that pretty much wiped out the vast majority of Europe's vineyards), it was incredibly common for most wineries to be producing multiple varieties of white grapes.
In fact, a lot of them were "field blends", which basically means they had no idea which grapes were which, but they tasted good and that's all that matters.
Like most of the continent, their wine empire was re-born after the phylloxera plague, bouncing back with, not only a vaster variety of grapes, but stronger, more resistant vines.
The ten best summer white wines

Show all 10
A century later in the 1950s, it seemed white Bordeaux was quite the happening thing, with a staggering 60 per cent of all vineyards being home to the blanc.
But trends come and go and, thanks to an economic crisis along with horrific frosts in 1956, the Bordelaise began to tear out these vines, replacing them for numerous red varieties that would fare better against the weather and line their pockets a little more.
Since then there's been a steady decline and as of today only nine per cent of the vines are white. While your first impression might be that that's a negative thing, it's actually not. The few remaining producers have been forced to put quality above quantity with over 71 per cent of white vineyards being small plots of roughly 4.6 hectares in size. This typically means a hell of a lot more work per vineyard and a lot less machinery. Like most things done by hand, more love and affection goes into the process.
So, what does all of this look like in bottles? Roughly 62 million bottles a year, of which around 22 million are exported and seven million of those make their way to the USA and UK, the two largest export markets. While on the surface that may seem like a lot of bottles, compare it against the 900 million (roughly) bottles coming out of Bordeaux each year and you begin to see it's not that much.
Here's a little breakdown of the grape varieties and what that means:
Sauvignon Blanc - 54 per cent
Semillon - 31 per cent
Muscadelle - 7 per cent
Sauvignon Gris - 4 per cent
Others (Colombard, Ugni Blanc, Merlot Blanc, Mauzac​​) - 4 per cent
Sauvignon Blanc is the clear dominator of which there's no surprise, but it's the Semillon and Muscadelle making up 38 per cent that allows Bordeaux to create such stunning flavour profiles and personality within their whites.
How is it possible, you may ask, to create white wine as rich and exuberant as a Burgundy, as zesty as an Italian Pinot Grigio or as refreshing and tropical as New Zealand Sauvignon Blanc? For me, it all comes down to blending something the Bordelaise know a thing or two about. I mean, they have been doing it for over a thousand years, so I suppose they've perfected the art – in fact they were practically they originators of modern-day blending.
For those who love Burgundy – Rich & Creamy
Arguably the most famous appellation for this style of dry white is Pessac-Léognan. These wines are predominantly made from Semillon grapes, giving them an undeniably rich and generous structure. A hug around the tongue from the texture and bursting with rich baked fruit and butter flavours much like the world's most famous whites from Burgundy, but they are a fraction of the price. You can also set them down for a good few years if you wanted to see how they develop over time.
These wines are perfect for those who like a rich and oaky style but don't want to spend a fortune. Aside from Pessac-Léognan, you can also check out wines from Graves, another appellation producing phenomenal wines, similar to the above. Basically, if the idea of a wine that tastes like apples and pears, lemon butter, crème brulee and caramelised peaches sounds like something you'd like – it's time to check these out!
Tip: Make sure there's a higher quantity of Semillon in the wine before buying if you want this kind of style. These regions also produce Sauvignon Blanc driven wines which is more like the style below.
For the New Zealand Sauvignon Blanc and Pinot Grigio Lovers
Another place to look is Entre Deux Mers, where they are producing some phenomenal crisp and fruity wines to be enjoyed now. Predominantly Sauvignon Blanc driven with, on occasion, a small blend of the other grapes, they are fruit-forward, zingy and full of tropical and green fruits. Perfect for those who like nothing more than to sit down at the end of the day with something reminiscent of a NZ Sauv Blanc or Pinot Grigio. They are also the cheapest of the lot.
Tip – How will I know if I like these wines?
The most important thing to look out for here is grape variety. If a wine is Semillon driven, then it will have those wonderful Burgundy-like characteristics. If it is predominantly Sauvignon Blanc led then it will be more reminiscent of those NZ Style SB's or Italian Pinot Grigio's you enjoy.
I've listed a couple of my personal suggestions below, but please always make sure to read the label and tasting notes in order to confirm it's a wine you'd enjoy based on the tasting descriptors. Similarly, download something like Vivino to help guide you on that journey of discovery and see what others around the world think about the wines you're browsing.
Rich & Creamy
Château Carbonnieux Pessac-Léognan Blanc 2016 - £15, $37
Château Latour-Martillac Blanc 2016 - £29, $38
Château Gazin Rocquencourt Pessac-Léognan Blanc - £23, $30
Clos Floridène Graves Blanc 2015 - £23, $30
Château Smith Haut Lafitte, Pessac-Leognan Blanc 2016 - £100, $150
Château Smith Haut-Lafitte Les Hauts De Smith Pessac-Leognan Blanc - £33, $43
Château Latour-Martillac Pessac-Leognan Blanc 2016 - £26, $47
Refreshing and Tropical
Château de Fontenille Entre-Deux-Mers Blanc 2017 - £13, $13
Château Lestrille Entre-Deux-Mers Blanc 2017/18 - £15, $14
Chateau Turcaud Entre-Deux-Mers Blanc 2018 - £10, $13
Chateau La Gravière Entre-Deux-Mers Blanc 2018 - £13, $14
Chateau Ferrande Graves Blanc 2013 - $17
Château Ducasse Blanc, Graves 2017 - $17
(I try wherever possible to find vintages which are available, but don't panic if you can't find the exact one, most wineries bring out new wines every year, so just buy the next available vintage or a little older (for rich and creamy) if it's not out of your price range!)
As I wrap up this piece, I hope you've been able to learn a little something about the world of white Bordeaux and I hope I may have inspired you to seek out a bottle or two the next time you're looking to broaden your vino horizons.
For a wine shrouded in so much history, there is a deep quality, not to mention amazing story, of which you now know. Whether dinner party conversation, impressing that date who likes wine or simply having a glass of something fabulous - white Bordeaux is a true contender and worthy of both your time and money.
Register for free to continue reading
Registration is a free and easy way to support our truly independent journalism
By registering, you will also enjoy limited access to Premium articles, exclusive newsletters, commenting, and virtual events with our leading journalists
Already have an account? sign in
Join our new commenting forum
Join thought-provoking conversations, follow other Independent readers and see their replies