The Independent's journalism is supported by our readers. When you purchase through links on our site, we may earn commission.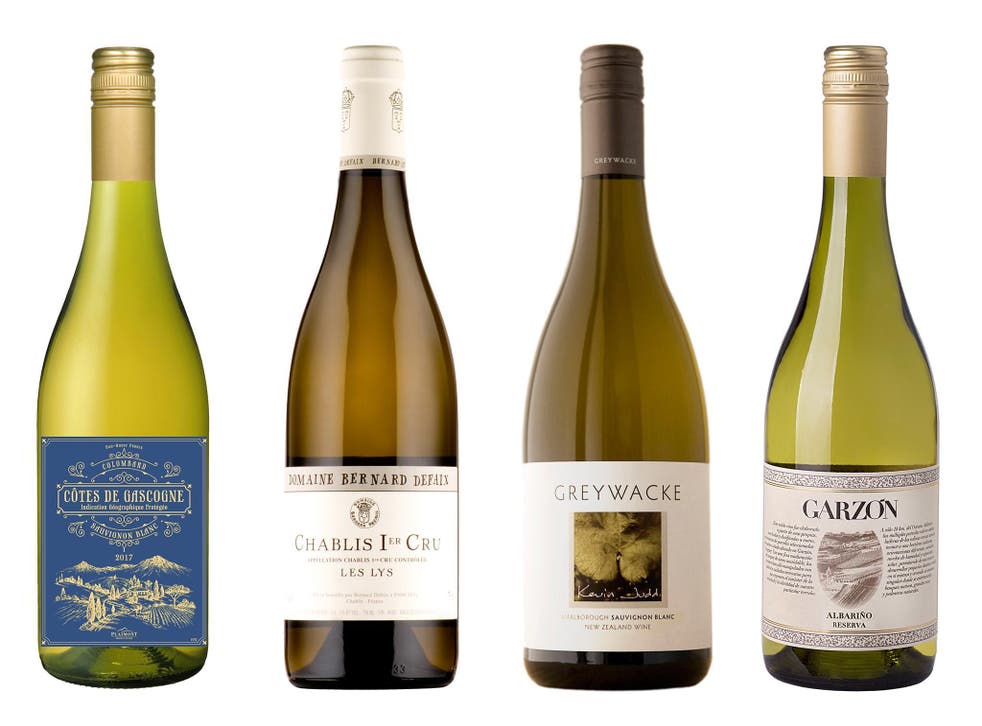 Wines of the week: nine wines for a white Christmas
Terry Kirby finds the perfect whites that fit in – when reds seem like a natural go-to, considering the chilly weather, warming fires and mince pies
The thing about white wines at Christmas is this: they sometimes seem a bit of an odd fit. All those open fires, woolly jumpers, ice skating and wintry walks, all those tables groaning with roasted meats and vegetables, Stilton cheese and Christmas pudding, seem to cry out for warming reds, sherries and port, rather than a chilled white… Well, that's for the next couple of columns.
And there is definitely a place for white wines over the festive season – many of our traditional Christmas foods do cry out for them and quite a lot of people simply prefer white to red anyway, whatever the food.
For party-type gatherings, family buffet meals etc, you need easy-drinking whites, suitable for sipping and to accompany foods but special enough to suit the season. Many white wines have pleasing citrus flavours, but, as the name implies, the Le Citronnier 2018 (£9.99 or £8.99 if part of mixed 12-bottle purchase, laithwaites.co.uk) from Plaimont, one of the best co-operatives in Gascony and a blend of local colombard and sauvignon blanc, takes the idea to another level: really refreshing, clean, vibrant, lemony aromas and flavours, perfect with seafood canapes and a lowish alcohol level of 11 per cent. Terrific value, too. Plaimont also makes the very similar Cotes de Gascogne Colombard Sauvignon Blanc (£8.00 sainsburys.co.uk) where the lemony flavours are more restrained and balanced with grapefruit and yellow melons. A good party glugger.
There are also plenty of vivacious, citrus flavours in the Les Jamelles Pinot Gris 2018 (£11.99 or £8.99 if bought as part of mixed six-bottle purchase, majestic.co.uk) from an excellent producer in the Languedoc, but with slightly more richness evident, and some smoky, lychee and apricot hints; this would also work happily with poultry or pork. Pinot gris is the dominant grape in the Masi Tupungato Passo Blanco 2018 (£11.95 hic-winemerchants.com; £12.31 corkingwines.co.uk), but the real star of the show in this Argentinian wine is the 40 per cent of torrontes, which gives fantastic aromas of flowers and fruit and more zesty, citrus flavours on the mouth. A wonderfully refreshing aperitif that really zings on the palate.
Moving from the buffet to the dining table and from Argentina to Uruguay, the Bodega Garzon Reserve 2018 (£15.95 for the 2017, kwmwine.com; £16.95 slurp.co.uk) is a stunning take on the Spanish favourite: full, vibrant and intense flavours of citrus and stone fruits, but fresh and crisp on the palate. Made, like most Spanish albarinos, within a few miles of the Atlantic; but, in the southern half, it is perfectly suited to seafood such as oysters, lobster and scallops.
For those of you who favour something more traditional with your oysters and smoked salmon at Christmas, it has to be chablis or sancerre – the essences of pristine, poised dry whites – and you will pay accordingly. The Bernard Defaix Premier Cru Chablis Les Lys 2018 (£27.50 greatwesternwine.co.uk) has the classic chablis balance between restrained, flinty minerality and creamy texture, with citrus aromas.
If it's the vibrant, grassy flavours of sauvignon blanc you prefer, then the Joseph Mellot Sancerre La Graveliere (£18.25 etonvintners.com £19.99 simplywinesdirect.com) is pretty much benchmark sancerre, with intense, full flavours and a long finish. If you are a fan of prestige New Zealand sauvignon blanc, then you are probably already familiar with Greywacke and, if you are not, the current vintage is said by winemaker Kevin Judd to be one of the best.
The Greywacke Sauvignon Blanc 2019 (£14.90 robersonwine.com; £18.99 or £14.99 if bought as as part of mixed six-bottle purchase, nzhouseofwine.co.uk) is, as Judd says, perfumed, well-structured and full-bodied, with plenty of luscious tropical fruit amid the grassiness, but without the "in-yer-face" approach of a lot of Kiwi SB. The 2018, which is also excellent, is still widely available at Majestic, the Wine Society and independents elsewhere and I suspect many will also be moving on to the 2019 shortly. All the last three wines are also substantial enough to match roasted fish, such as a salmon or sea bass as well as lighter white meats and poultry.
But, if you want something a little bit out of left field to entertain your guests, then try the Disznoko Inspiration Tokaji Dry Furmint 2017 (£22.99 cambridgewine.com). Made with the same grape, furmint, that is used to make Hungary's renowned tokaji sweet wine, this resists easy definition: it's very dry, but has a creamy quality, with lively fruit flavours on the palate and hints of spice on the finish; intriguing and elegant. And definitely not a turkey if you have it with, er, turkey.
Register for free to continue reading
Registration is a free and easy way to support our truly independent journalism
By registering, you will also enjoy limited access to Premium articles, exclusive newsletters, commenting, and virtual events with our leading journalists
Already have an account? sign in
Register for free to continue reading
Registration is a free and easy way to support our truly independent journalism
By registering, you will also enjoy limited access to Premium articles, exclusive newsletters, commenting, and virtual events with our leading journalists
Already have an account? sign in
Join our new commenting forum
Join thought-provoking conversations, follow other Independent readers and see their replies