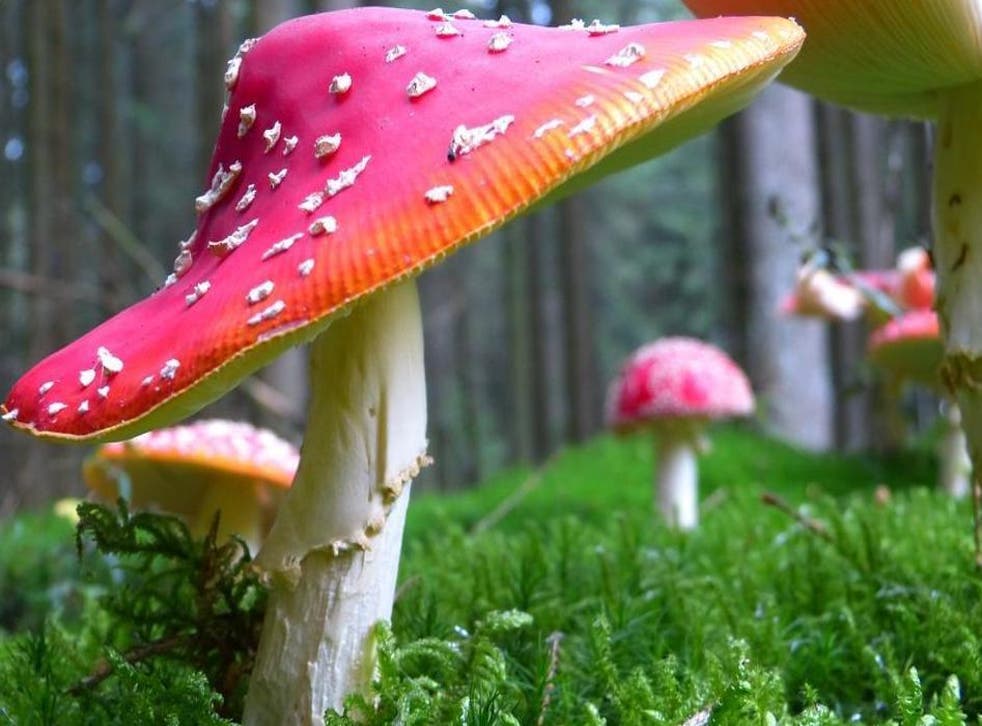 Whole Foods reveals the food trends it thinks will define 2018
'Functional mushrooms', anyone?
When it comes to food trends, things move quickly.
By the time you've reached the bottom of your carton of coconut milk, it's already out of fashion and cactus water has taken its place as the 'in' drink.
Predicting the next big thing is an inexact science; it could be triggered by a viral Instagram post, a throwaway comment by a chef, or emerge organically from changing tastes.
Nevertheless, Whole Foods' team of global buyers and experts have used their expertise to predict the food trends of 2018 - and some of them are pretty weird.
The main food we will all be chowing down on in 2018? Flowers. More specifically, elderflower, which Whole Foods has named the new MVP (most valuable petal).
However, flowers as garnishes are over - the new trend is floral flavours, which Whole Foods predicts we will see infused into a number of beverages including "lavender lattes, hibiscus teas, elderflower cocktails, and 'rose-flavoured everything.'"
You may also find yourself drinking sparkly drinks - that taste like flowers - as bubbly beverages are also on the list.
Powders
Next on the list are super powders, which according to the Whole Foods experts, are "serious power players."
Increasingly popular due to the various health benefits they possess, you can expect to find powders in a variety of foods including smoothies, nutrition bars, soups, and baked goods come 2018.
Some of the most popular? Matcha or maca root for energy boosts, ground turmeric for health benefits, even protein powders, that have evolved to "pack in nutrients like skin- and hair- enhancing collagen."
Functional mushrooms are third on the list - as opposed to nonfunctional ones, we guess - and apparently, shoppers are just "buzzing" about them.
According to Whole Foods, functional mushrooms, "traditionally used to support wellness as an ingredient in dietary supplements," are being used in a whole new way.
While the main categories are bottled drinks, coffees, smoothies, and teas, the versatile little fungi will also be popping up in your body products - look for them in haircare, soaps, and more.
Whole Foods predicts "consumers are ready to explore the deep traditions, regional nuances, and classic ingredients of Middle Eastern cultures, with Persian, Israeli, Moroccan, Syrian, and Lebanese influences rising to the top."
Trending ingredients include "pomegranate, eggplant, cucumber, parsley, mint, tahini, tomato jam, and dried fruits."
Transparency 2.0
Not edible but still trendy.
Transparency in food labels will be a requirement in the new year, as more "consumers want to know the real story behind their food, and how that item made its way from the source to the store."
According to Whole Foods, you should especially care about GMO transparency, in addition to Fair Trade Certifications, responsible production, and animal welfare standards.
Whole Foods has followed their own advice by making three important changes, including how their canned tuna is caught, using labels that provide GMO transparency on all food items, and providing calorie information on all food.
A Coupling of Technology and Plant-based Diets
As plant-based diets become increasingly popular, so do the options available to vegans, thanks in part to science.
The tech industry has already made some interesting advances to plant-based diets, including the creation of trendy "bleeding" vegan burgers and "sushi-grade 'not-tuna' made from tomatoes."
Move over popcorn - "new extrusion methods have paved the way for popped cassava chips, puffed pasta bow ties, seaweed fava chips, and puffed rice clusters"
And say goodbye to your favourite old fashioned potato chips - these new techniques mean jicama, parsnip, or Brussels sprout crisps instead. Yum…
When were tacos not trendy?
"Classic tacos aren't going anywhere," thankfully, but 2018 will focus specifically on taco variations, including breakfast tacos, dessert tacos, even sushi tacos.
It looks like it is time to stop cutting the ends of various vegetables like carrots.
In efforts to reduce food waste, the new trend is to "make use of the entire fruit or vegetable, including the stems or leaves."
Say hello to your new favourite side, broccoli-stem slaw.
Sparkling beverages will be super popular in 2018, just don't confuse them with soda.
According to Whole Foods, flavoured plant-based sparkling waters and sparkling cold brews will be the bubbly beverages of choice for many consumers.
There was also a suggestion of replacing champagne, but we think we'll pass.
Join our new commenting forum
Join thought-provoking conversations, follow other Independent readers and see their replies