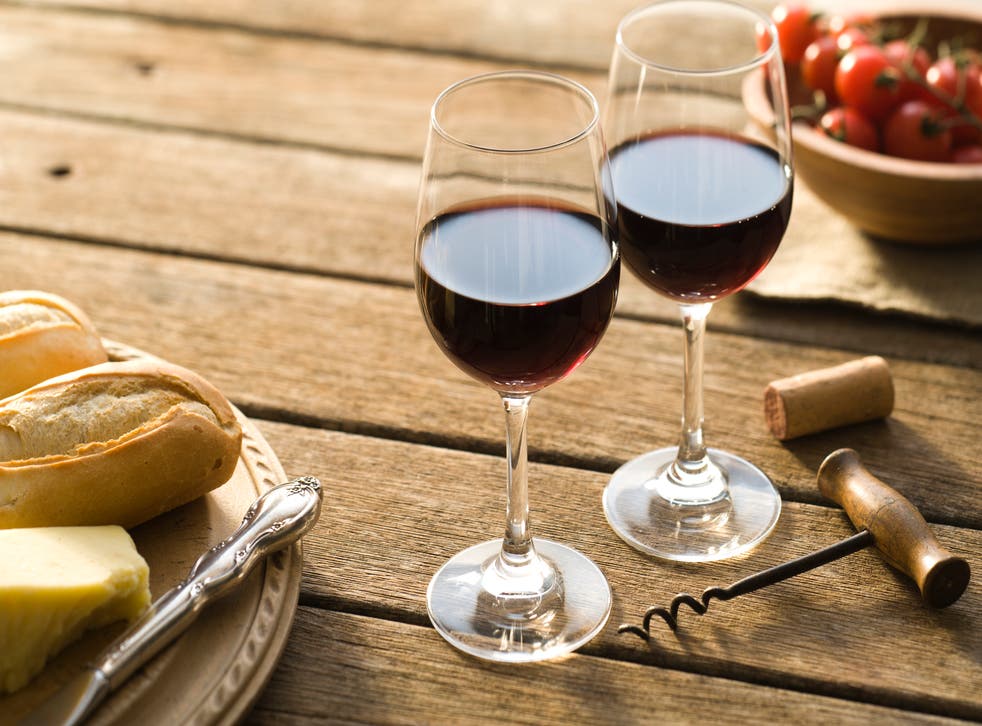 Better than Tinder? App matches your favourite cheese with the best wine
It's pretty amazing
Olivia Blair
Wednesday 18 January 2017 12:14 Comments
For anyone who often finds themselves encountering one of the more middle class dilemmas: What wine should I pair my cheese with?', fear no more for there is an app to solve your queries.
Gary Bader and his team at the University of Toronto are the scientists behind www.wineandcheesemap.com. The app and website allows you to search for either your desired wine or cheese and a list of possible suggestions will appear. You can also filter your choices by cheese type (soft, hard etc) and the country it originates from.
Mr Badar works on biological network analysis and pathway information at the Canadian university so his expertise is more computing than cheese. He says it was his wife who had the 'aha moment' of using the software he had created as a source for cheese and wine lovers alike.
Intricate drawings on food - in pictures

Show all 15
"My wife, Shawna, and I were interested to learn about cheese so we found a book called 'Cheese: A Connoisseur's Guide to the World's Best' by Max McCalman, which describes many cheeses and includes information about which cheeses taste similar to which other cheeses and which wines pair with which cheeses," he told The Independent. "Shawna had the 'aha' moment that all the cheese and wine connections could be put together into a wine and cheese network that we could use to discover new cheeses, wines and how they pair up."
Mr Badar's software, Cytoscape, which he uses for the cheese and wine data visualisation was previously used by the scientist for medical research purposes including studying the possibility of new genes connected to autism and treatments for brain cancer in children.
He says the response to the app has been "overwhelmingly positive" and hopes to expand it to include beer and cheese and champagne and cheese combinations.
A cheese novice, Mr Badar has actually discovered some new cheeses himself through using the app ("blue d'auvergne- a mild French, blue cheese that is great with crackers") as well as determining his new favourite cheese and wine pairings.
"Syrah or Red Bordeaux with a really nice Cheddar, California Zinfandel with Zamorano and Chardonnay with Beaufort," he suggests.
Register for free to continue reading
Registration is a free and easy way to support our truly independent journalism
By registering, you will also enjoy limited access to Premium articles, exclusive newsletters, commenting, and virtual events with our leading journalists
Already have an account? sign in
Join our new commenting forum
Join thought-provoking conversations, follow other Independent readers and see their replies