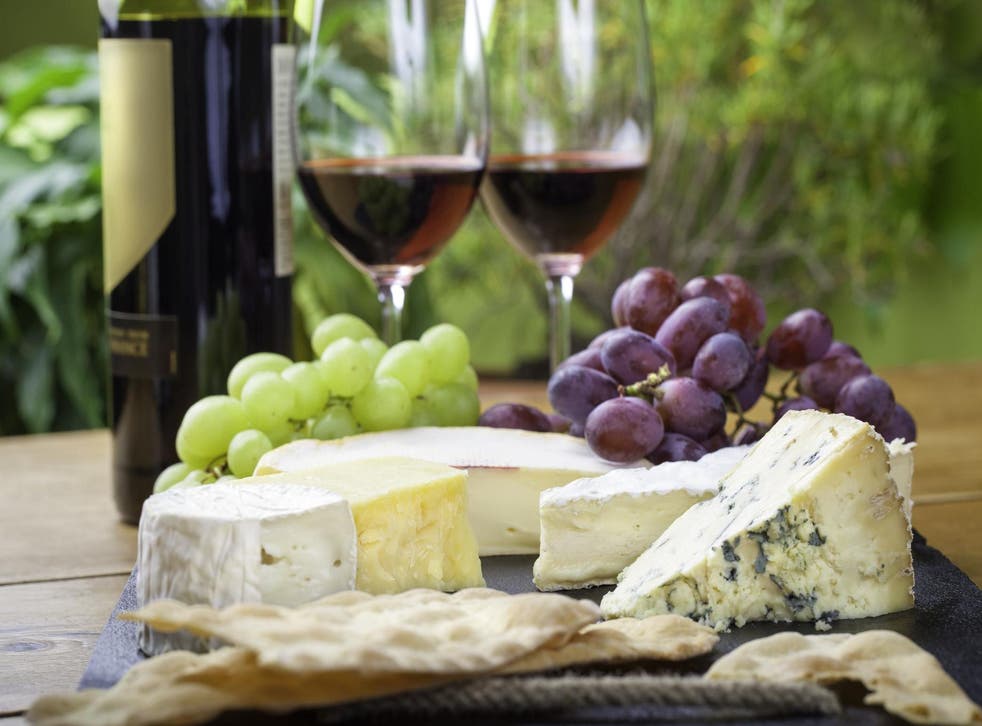 Why wine and cheese don't always go together, according to experts
The perfect pairing is harder to find than you think
Wine and cheese might sound like the perfect pairing, made famous by clichéd romantic comedies and the endless #datenight posts on Instagram, but in culinary terms, it's merely a hackneyed stereotype.
According to wine experts, the idea that cheese and wine go together like avocado and toast actually confounds science and devalues the flavour experience on both sides.
Contrary to popular belief that a night consisting of red wine and cheese will put you on the fast-track to romance, wine specialist Chris Kissack told The Independent that the paring "rarely works" from a taste perspective due to a clash in acidity brought about by high levels of tannin in the wine.
Wine expert Amelia Singer agrees, writing for Business Insider that the high levels of acidity in some cheeses, such as goat's and sheep's, can ruin the flavour of red wine:
"What's going to happen is it's going to clash and only exacerbates the acidity, and the tannin, and the alcohol levels," she said.
"It's going to dry out your wine and it's going to completely dry out your cheese. No, go."
However, it's better news for white wines, which wine blogger Jamie Goode explains typically have a higher acidity than reds, which can help to counter the fattiness of soft cheese.
For those desperate to get their wine and cheese fix, Goode told The Independent that it's best to seek out local pairings:
"Sancerre is a wine that comes from a region specialising in soft goats' milk cheese, so it's no surprise that the two are a good combination," he said.
If you're a dedicated red wine-drinker and the white stuff simply won't do, he suggests opting for lighter-bodied reds, such as Gamay and Pinot, which have a more taste-friendly acidity and can work well with semi-hard and hard cheeses.
However, occasionally finding the ultimate wine and cheese pairing transcends science, he points out.
"Sometimes the science can't explain the emotional appeal of particular food and wine matches," he said, "there's a lot of psychology involved."
Join our new commenting forum
Join thought-provoking conversations, follow other Independent readers and see their replies