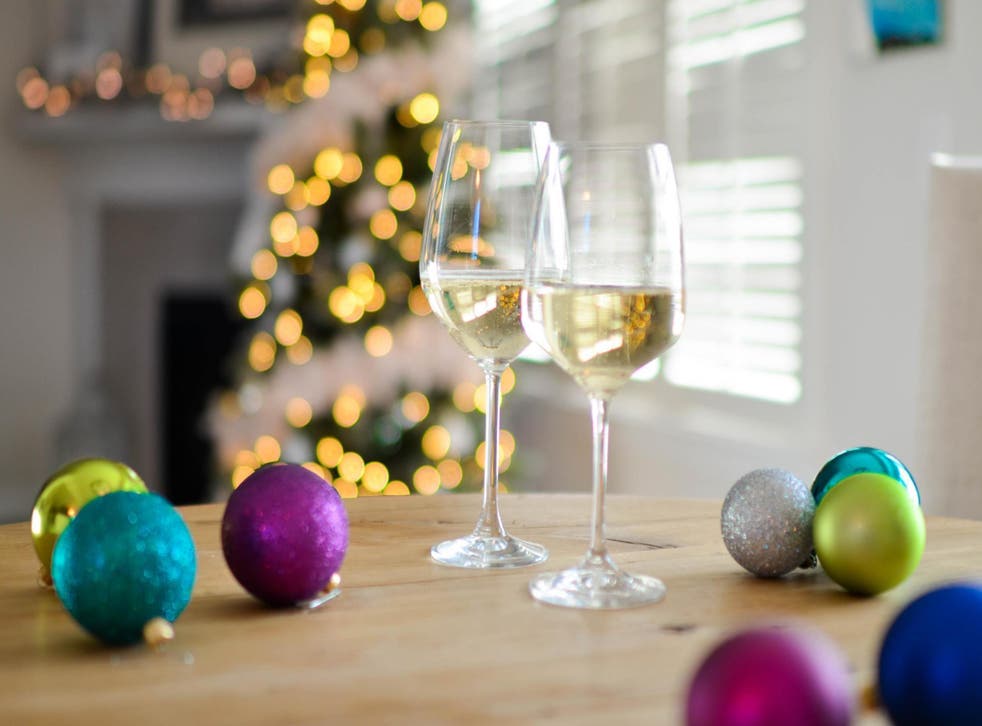 The perfect Christmas wines for the holiday season
These wines are perfect for indulging in during the holiday season and after 
Aidy Smith
Wednesday 19 December 2018 23:07 Comments
The festive season is here once again and we have put together a selection of tipples that made a lasting impression during 2018 with the help of our wine and spirits columnist Adrian Smith. From sparkling to sweet, white to red and even gizmos and gadgets – indulge, explore and get merry.
The Sparkles
Ding dong, time to pop the cork – here's a selection of bubbles that tickled us the right way this year. From affordable to fancy, glasses at the ready.
Armand De Brignac Brut Gold Champagne and Flutes Set
Gorgeous case, two flutes and a bottle of heaven. Vibrant white and red fruits, sumptuous floral elements and toasted toffee brioche. Elegant, refined, experiential.
£465 from Harrods
Pol Roger Reserve
If it was Winston Churchill's favourite brand of champagne, well, we guess we should take notice! Peach, apricot and floral honey make their presence known within this fresh, balanced and fruit-ward champagne with a kick of citrus spice for good measure.
£45 from Waitrose & Partners
Chapel Down Kits Coty Blanc de Blanc 2013
Single vineyard delight from one of the UK's most praised wineries. Freshly baked brioche, apricots and a toasty vanilla with an emphasis on the toast (and slightly savoury).
£240 for six bottles from Chapel Down
Champagne Krug Grande Cuvée Édition 166 NV
The Queen of the bubbles, blended from up to 200 cuvee's which range up to 20 vintages, the result of which gives one of the most beautiful champagnes to walk the earth. Fresh juicy apricot, lemon curd and hazelnuts meet walnuts dripping with honey, candied peaches and bread and butter pudding.
£135 from Laithwaite's
Mionetto Prestige DOC Brut Prosecco Orange Label
Ripe juicy apples, honey, jasmine and a plethora of other exuberant floral notes from the get-go. The perfect aperitif and crowd pleaser for this festive season.
£11 from Tesco​
Billecart Salmon Nicholas François 2006
You may want to sit down for this, it's just wow. An incredible plummy, citrus burst entwined with candied apricot, apple crumble and earl grey tea jump out. A colossal richness takes over the palate with deep texture before a fig-driven brioche ending comes to play. Stop everything now.
£125 from Champagne Direct
Gusbourne Rosé Brut 2015
Rich, full of life, ripe raspberry, strawberry and red cherries combine alongside a divine spice. Bring in the jasmine and abundance of floral and you could literally just sip this all night long.
£39.95 from Lea & Sandeman​
Greyfriars Classic Cuvée Brut 2013
This is a tremendous value for money. Crisp, biscuity and fresh with an elegant Englishness to it, apple, pear and other orchard fruits come together with a little pineapple and a vibrant energy that lasts way into the finish.
£24.50 from Hawkins Bros
Jenkyn Place Blanc de Noir 2010
Roasted and toasted hazelnuts/walnuts entwine with vanilla biscuits, brioche and an assortment of zippy red fruits. Next up are fresh red apples, a zing of raspberry and mellow pears. There's also acidity, texture and an insane mouth-feel (meaning there's a party in your mouth and you've definitely been invited).
£26 (usually £35.50) from Vivino
Champagne Laurent-Perrier Cuvée Rosé Brut
Beautifully fresh and fragrant, bursting with strawberries and red meadow fruits. Not only does it look sophisticated and glamorous, it's a champagne that really impresses.
£48 from Amazon
Lanson Noble Cuvée Brut 2002
This is a creamy citrus delight oozing with an abundance of floral notes and super delicate bubbles. It has an irresistible texture and character with a long citrus zing on the finish. Perfect for celebrating or with that lobster you've been meaning to buy.
£115 from Champagne Direct
White Wonders
Winter is never just about reds, there's also a bountiful collection of whites that do the cold justice. You'll notice this year we've geared more towards Chardonnay (California, Burgundy etc) but there's also a sticky little treat at the end.
Corney & Barrow White Burgundy
This tastes like creamy lemon zest delight wrapped up in a vanilla oak with a kick of citrus love. This is the white burgundy for those who don't have the big bucks but want to see what all the fuss is about.
£13.95 from Corney & Barrow
Gran Moraine Chardonnay 2016
Think creamy, peach yoghurt, vanilla brioche and floral notes of daffodil. On the palate, enjoy a creamy, rounded texture with flavours of fresh melon, lemon curd tart and peach crumble. A mouth-wateringly good combination of both oak and acidity create an incredible balanced and seriously good wine!
£54.80 from Hedonism Wines
Domaine Antoine Jobard Puligny-Montrachet Premier Cru Champs-Gains 2016
This is a top-tier Burgundy for those who want to splash. A lovely touch of vanilla and toasted oak (as you'd expect) give way to peach, apricot, baked apple and aromatic floral notes.
£100 from Laithwaite's
Orin Swift Manikin Mannequin 2016
Ripe peaches, apricots and nectarines with glazed pineapple and honey grace the taste from the get-go. This Chardonnay is packed full of flavour, toffee, jasmine, green apple and crème brulee on the finish.
£37.58 from 8Wines
Winter Warmer Reds
Ah, here we go. We know some of you just scrolled straight down… (don't worry, it's okay). This year we've got a vibrant selection from the USA to Australia, France, Italy and beyond. Particular love for BIB Wine giving us the first ever luxury bag in box wine (well worth a try) – there's some fantastic bottles amongst this lot, though.
Cardinale 2013
This wine is true elegance. This hefty Bordeaux blend (largely Cabernet Sauvignon with some Merlot) showcases rich flavours of cassis, mint and raspberry with a moreish earthiness thanks to its incredible terroir.
£320 from Hedonism Wines
Penner Ash Pinot Noir 2015
Spiced plum, chocolate and sweet red cherry jump out immediately from this wine, packing a punch of flavour with each sip. The slight hint of oak rounds out the palate in this rich, sumptuous and incredibly well-made Pinot Noir. The wine finishes with freshly ground cocoa powder notes on the finish. It's ripe, refined and full of flavour.
£54 from Friarwood
Bouchard Père & Fils Beaune Premier Cru Grèves, Vignes de l'Enfant Jésus Monopole 2013
Longest name ever, but it's worth it…this wine is comprised of an elegant perfume, mixture of meadow berries, red cherries and red plums with a touch of vanilla oak. For the red burgundy lovers amongst us.
£75 from Vivino​
Robert Sinskey Vineyards Cabernet Franc 'Vandal Vineyards' 2013
This guy gets it. Big bold Cab Franc oozing with vanilla spice, tobacco, plums, espresso and milk chocolate. Great tannin, acidity and structure balance.
£53 from Vivino​
McGuigan The Philosophy 2012
Only 1,131 cases of this beauty exist. Oozing with dense blackberries and ripe black cherry with a generous burst of tobacco, brown sugar and cocoa powder, there is great texture, consistency and the finish is long.
£100 from Amazon
Louis M Martini Napa Valley Cabernet Sauvignon 2014
This wine features flavours of big black chewy berries and sweet blackberries with a spicy oak and firm tannins touch. There are also hints of rustic cigar box, sweet cloves and a dollop of 70 per cent chocolate. Staple Napa Cab for a fraction of the usual price.
£23 from Uvinum​
420 Montepulciano D'Abruzzo 2016
The best bag-in-box wine you've ever tasted, it tastes of sweet freshly picked figs with dark chocolate toffee caramel, sea salt and sweet ripe strawberries.
£29.90 from BIB Wine (Equivalent of three bottles in one box)
Getting in the Spirit
Yes, we always like to make sure there's a little something for everyone. Last year we had more of a whisky focus, this year it's a bit more of a mixed bag, although gin does seem to make its presence known. Whether you're sipping on a dram or want a mixer, you can't go wrong with this list – a little something for all.
Bloom Lemon & Elderflower Gin Liqueur
Light, floral and flourishing with flavour, the Lemon and Elderflower jump out on the nose, followed by a touch of jasmine, juniper and orange. Perfect mixer to explore with your tonics, it can handle it.
£21 from Amazon
Thomas Dakin Gin
Made in Manchester, this staple and classic makes the perfect gin and tonic with flavours of juniper, orange peel, English coriander, grapefruit, cubebs, a dash of liquorice and red cole.
£25 from Amazon
Whitley Neill Gin Rhubarb and Ginger Gin
This gin is literally amazing at Christmas (and all year round), with intense Rhubarb and sharp ginger notes on the finish. This works wonders with normal Fever Tree and two raspberries thrown in (looks pretty too, win/win).
£20 from Sainsbury's
Opihr Oriental Spiced Gin
Exotic delight with spicy cubeb berries from Indonesia, black pepper and cardamom from India. This tastes as exotic as it sounds.
£18 from Morrison's
Santa Teresa 1796 Solera Rum
Single estate Venezuelan rum featuring sweet vanilla toffee, apple crumble, butterscotch and Christmas cake with chocolate Grenache.
£50 from Master of Malt
Glenmorangie Signet
Smooth, silky and quite honestly breath-taking, this is a whisky to splash out on, no question. Roasted chocolate malt makes it rich and intense and tobacco, cocoa and vanilla espresso entwine.
£135 at The Whisky Exchange
Crystal Head Aurora
Spicy and bold, this is made with fresh water from Newfoundland in Canada. Pure, clean and filtered four times through 500-million-year-old crystals.
£60 from 31Dover​
Chapel Down Bacchus Gin
Produced from Bacchus grape skins (renowned English winery), this gin features flavours of coriander, lavender, orange peel and a burst of fresh lemon.
£30 (on offer until Jan 1st 2019) from Tesco​
Royal Salute 21 Year Beach Polo Edition 2018
Indulgent floral notes feature alongside sweet pears, apples and a vibrant vanilla with honeyed orange marmalade and warm spices.
£150 from Master of Malt
Feeney's Irish Cream Liqueur
A creamy smooth Christmas delight, this three-year single malt whisky and fresh cream is super affordable and super indulgent.
£12 (on offer until Jan 1st 2019) from Tesco​
City of London Six Bells Lemon Gin
This gin is zesty and aromatic and tastes of lemon sorbet and lime peel. It goes perfect with a grapefruit tonic and slice of lemon.
£35 from City of London Distillery
Gifts, Gizmo's & Gadgets
Last but not least, the little titbits that make live worth living. We look at the coolest wine gadget in existence to the best popcorn you'll ever munch on. From stocking fillers, all the way up to bucket list items, here you go.
Coravin Model 11
This is the most prestigious Coravin of them all. Automatic and Bluetooth enabled, you can control the pour size of your wines with the touch of a button, optimising gas usage and delving into expensive bottles to indulge in just a glass. The world's most affective wine preservation system that pours wine from a bottle without ever needing to pull the cork. Model 11 comes packed full of extra treats, everything from aerators to cases and stands.
£899 from Coravin​
Joe & Seph's Goat Cheese & Black Pepper Popcorn
Honestly the best popcorn we've ever had and the perfect snack for a variety of wines whether sparkling, white or red. There's a ton of flavours to choose from, but this is our favourite.
£4 from Joe & Seph's
Mr Trotter's
Basically every single item on their website from whisky candles to a variety of flavoured pork scratchings, sausalami and even chestnut ale are incredible.
Items start at £12 from Mr Trotter's
Register for free to continue reading
Registration is a free and easy way to support our truly independent journalism
By registering, you will also enjoy limited access to Premium articles, exclusive newsletters, commenting, and virtual events with our leading journalists
Already have an account? sign in
Join our new commenting forum
Join thought-provoking conversations, follow other Independent readers and see their replies