The Independent's journalism is supported by our readers. When you purchase through links on our site, we may earn commission.
Wines of the week
8 high street wines to drink at Easter
However you celebrate it, these are the bottles you should pick up next time you get to a shop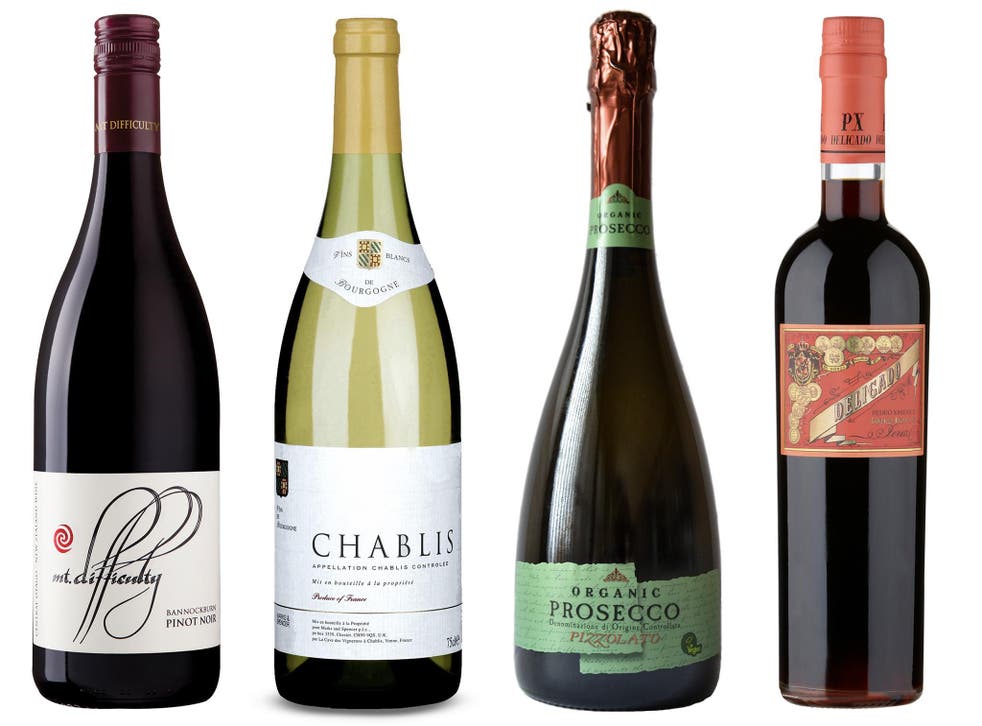 It is going to be a very odd Easter weekend for all of us. Many of us will be isolated from our families and other loved ones – or perhaps just a little stir crazy from being in lockdown for almost three weeks.
Some of who don't recognise Easter for religious reasons still find it a good excuse to celebrate, remembering that its origins lie in the pre-Christian and pagan festival celebrating Eostra, a northern European goddess always associated with spring and rebirth.
So, it is perhaps an occasion for a little springtime hope of better times to come. But we can now share drinks and meals with our families and friends via FaceTime or Zoom – indeed, one of the best tweets I've read recently was from the couple whose children were woken by the tipsy noise from their Zoom dinner party with friends. Some of us are clearly making the best of a bad situation.
We could all try a little of that this weekend, with or without the children.
So, what wines can we drink to mark the occasion – whatever the reason – that we can pick up on our carefully socially distanced supermarket trip today, Saturday – bearing in mind that most supermarkets will be closed tomorrow for Easter Day – and remembering there is no ban on picking up some essential wine along with the weekly provisions.
Firstly then, a couple of sparklers. If you are visiting the Co-op, then look out for a terrific new prosecco, the Pizzolato Prosecco Treviso DOC (£10, Co-op stores). It's a splendidly lively prosecco from a long-standing organic winery near Trieste, which runs on green energy; just popping the cork should liven our spirits. If your local supermarket is Sainsbury's, then there is a good selection of discounted champagnes while the Sainsbury's Taste the Difference Cremant du Loire (£9, normally £11.50, until 14 April, sainsburys.co.uk), made for them by the reputable Ladubay house is a terrifically well priced sparkler, made according to the champagne method and an excellent, drier alternative to prosecco.
When it comes to whites, another brilliant (and current bargain) is the Maree d'Ione Fiano IGP Puglia (£6.99, normally £8.79 until 14 April, waitrose.com), organically made from the Fiano grape in Puglia, which punches well above its price point with floral aromas, tropical fruits, some hints of spice and smoke and a refreshing acidity. Brilliant with any shellfish or something like a prawn stir fry.
If you are planning something a bit more special – some white fish like cod or a poached salmon or a joint of roast pork with apple sauce – and want a decent white to accompany the meal, then an excellent choice would be the Chablis 2017 (£12, marksandspencers.com). Don't be deceived by the generic name and rather boring label, this is a terrific wine from a chablis co-operative that has been providing wines for M&S for many years: crisply mineral, rounded, citrus and apple flavours.
For many of us, the centrepiece of a big Easter meal is a roast chicken or a piece of lamb and given that supermarkets are now back up to reasonable stock levels – or you might have a good local butcher delivering – that should be possible.
And that calls for a fine pinot noir, such as the Mount Difficulty Pinot Noir Central Otago (£20.99, normally £25.99, until 14 April, waitrose.com), which has vibrant, crisp, cherry fruits and a whiff of spice on the finish. If you are looking for something a little more weighty, then try the Tesco Finest Amarone Della Valpolicella (£18, tesco.com), which has intense dark, black fruits and hints of liquorice, tar and coffee that comes from using semi-dried grapes for the amarone style, of which is this an excellent, good value introduction.
If those two wines are slightly above your budget or you are not having a celebratory meal this weekend, then console yourself with the juicy, succulent, brilliantly priced Aglianico Castellore 2019 (£4.99, Aldi, stores only), a medium-bodied, juicy and easily gluggable red from southern Italy that will be equally at home with a bowl of pasta as it would with some roasted lamb. Don't expect fine wine for the price and you might be pleasantly surprised.
Finally, if you are having some kind of appropriately chocolate-based dessert or just scoffing some of the kids' Easter eggs, then it has to be a PX sherry, one of the few wines that work well with chocolate. Try the Delicado Pedro Ximenez 'PX' Sherry (£16.49, waitrose.com), made by master winemaker Antonio Flores of Gonzalez Byass, with layers of intense flavours of baked and dried fruits like figs, raisins and dates.
Or you can pour it over plain ice cream or a vanilla panncotta. But however you drink this wine, it is a luscious moment of escapism to the heat and exoticism of southern Spain. And perhaps such moments are what we all need right now.
Register for free to continue reading
Registration is a free and easy way to support our truly independent journalism
By registering, you will also enjoy limited access to Premium articles, exclusive newsletters, commenting, and virtual events with our leading journalists
Already have an account? sign in
Register for free to continue reading
Registration is a free and easy way to support our truly independent journalism
By registering, you will also enjoy limited access to Premium articles, exclusive newsletters, commenting, and virtual events with our leading journalists
Already have an account? sign in
Join our new commenting forum
Join thought-provoking conversations, follow other Independent readers and see their replies