The Independent's journalism is supported by our readers. When you purchase through links on our site, we may earn commission.
Wines of the week
8 European wines you might not have heard of
Had enough of your usual bottle of Bordeaux? From Austria to Tenerife, many of theses are hiding in plain sight, says Terry Kirby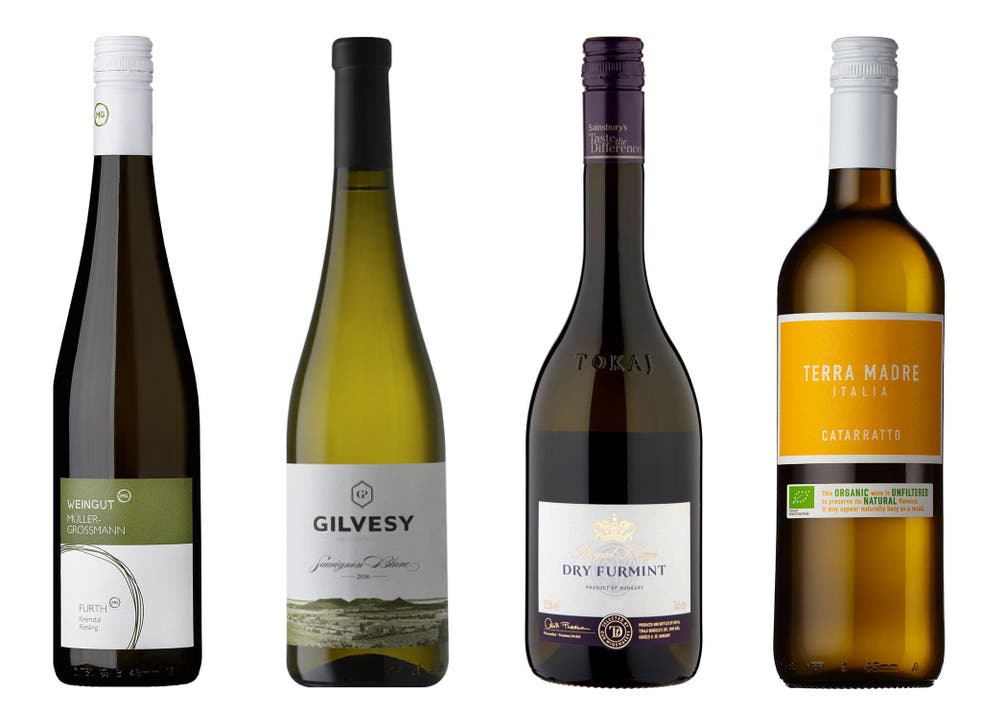 Bored with all those predictable European wines we all know and love, but are perhaps just a bit familiar? Palate a bit jaded? Love Bordeaux, but fancy a change? What about something different from chardonnay or sauvignon blanc?
The supermarket shelves tend to be dominated by familiar style and varieties, labels proudly demonstrating region, style or grape that are easily recognised by consumers. But the world of wine has expanded so much that it is foolish not to look at new regions, new styles and new grapes just to liven things up a little. And many new and interesting wines are hiding in plain sight, right under our noses, we just have to expand our horizons and open our eyes…
Take Austria, which is smack in the centre of European wine-making countries. Very few of them make it onto our high streets, although Waitrose has a good selection here. Most wine lovers are aware that Austria's signature grape is the enticing, spicy grüner veltliner, but there is also exceptional Austrian riesling to discover as well, such as the Muller-Grossmann, Furth, Kremstal Reisling 2018 (£14.40, tanners-wines.co.uk), with a taste as refreshing and pure as an Alpine stream, only one with added flavours of peaches and apricots and a wonderfully clean finish.
Also check out Austria's reds – you will not find heavyweight reds here, but succulent, medium-bodied reds, with intense black cherry flavours, coffee and spice notes, like the Rabl Titan Zweigelt 2015 (£17.99 waitrosecellar.com). If you are a fan of meatier Beaujolais Villages wines or medium-weight Italian reds, you might love this as a partner to lighter red meat or lighter spiced Middle Eastern vegetable dishes.
Neighbouring Hungary is most known for its sweet Tokaji wines and the red Bulls Blood which used to be so popular many years ago, but dry furmint – made from the same grape as tokaji – is also becoming increasing popular and hiding away on our supermarket shelves, like the excellent Sainsbury's Taste The Difference Dry Furmint 2018 (£10, sainsburys.co.uk). It's a great alternative to those who love South African chenin blanc – there is a whiff of the exotic here, with enticing quince and apricot flavours and a refreshing minerality which makes it perfect with simple grilled fish dishes. But Hungary also makes fabulous riesling like the Gilvesy Rajnai Riesling, Szent György-Hegy, 2017 (£15.95, davywine.co.uk), more substantial than the Austrian riesling and bursting with vibrant lemon and lime flavours and a full rounded feel to the palate; one for more robust dishes, such as grilled spiced mackerel or tuna.
Sicily, of course, has been one of the big success stories of European wine in recent years, with consumers loving its juicy, approachable nero d'avola grape and vibrant fridge door whites. But look around and you can find innovation as well: the Terra Madre Catarratto 2019 (£6.50, Co-op stores) is unfiltered, organically produced natural wine, made without additives from an indigenous local grape. The result is cloudy – which can be off-putting – but persevere and enjoy an intense, citrus, slightly yeasty flavour and a wonderful aperitif, with salty canapes, nuts and olives.
At completely the other end of the scale is the Santa Maria La Nave Calmarossa Etna Rosso 2015 (£31.98, corkingwines.co.uk), made from a blend of indigenous nerollo mascalese and a dash of nerello capuccio, grown on the fertile volcanic slopes of Mount Etna. A highly complex mix of red fruit flavours, hints of cinnamon and coffee, elegant and rich, but also light on the palate, it is a brilliant dinner party wine for lighter game and poultry dishes.
Another volcanic island, Tenerife in the Canaries, is where a decent amount of wine is made, but very little of which reaches these shores except via specialist importers. One that has is the very seafood friendly Bodegas Vinatigo Listan Blanco 2017 (£15.79, allaboutwine.co.uk). Made from one of the island's indigenous grapes, it is complex and intense, with floral aromas and a hint of aniseed and fennel among the full-bodied fruit flavours, but with again, that precise minerality that can come from volcanic soils.
Finally, let's go a bit further down the route of slightly unusual wines, or indeed come a bit closer to home. We all know now about lovely English sparkling, made in the green and pleasant southern shires of England and Wales, but how about a chardonnay, made in Bethnal Green, in urban, gritty east London, from grapes grown in the Crouch Valley in Essex? And made foot-pressed, naturally fermented and unfiltered, oak-aged, with minimal additives…
The Sara English Chardonnay 2018 (£24, renegadelondonwine.com; winebuyers.com) comes from the Renegade Urban Winery in Bethnal Green (motto "breaking the rules, one bottle at a time") and is intriguingly complex, layered, brightly crisp on the palate, but with some typical chardonnay rounded fruit flavours, a hint of lemon and preserved lemon in there and an amazingly long spicy finish. A bit cloudy, a bit unorthodox, but incredibly good. And if this is the future of English still wine-making, bring it on. And hiding in plain sight all the time.
Register for free to continue reading
Registration is a free and easy way to support our truly independent journalism
By registering, you will also enjoy limited access to Premium articles, exclusive newsletters, commenting, and virtual events with our leading journalists
Already have an account? sign in
Register for free to continue reading
Registration is a free and easy way to support our truly independent journalism
By registering, you will also enjoy limited access to Premium articles, exclusive newsletters, commenting, and virtual events with our leading journalists
Already have an account? sign in
Join our new commenting forum
Join thought-provoking conversations, follow other Independent readers and see their replies