The Independent's journalism is supported by our readers. When you purchase through links on our site, we may earn commission.
Wine through your letterbox: UK company now delivers plonk in thin glass-like plastic bottles
Your prayers may have just been answered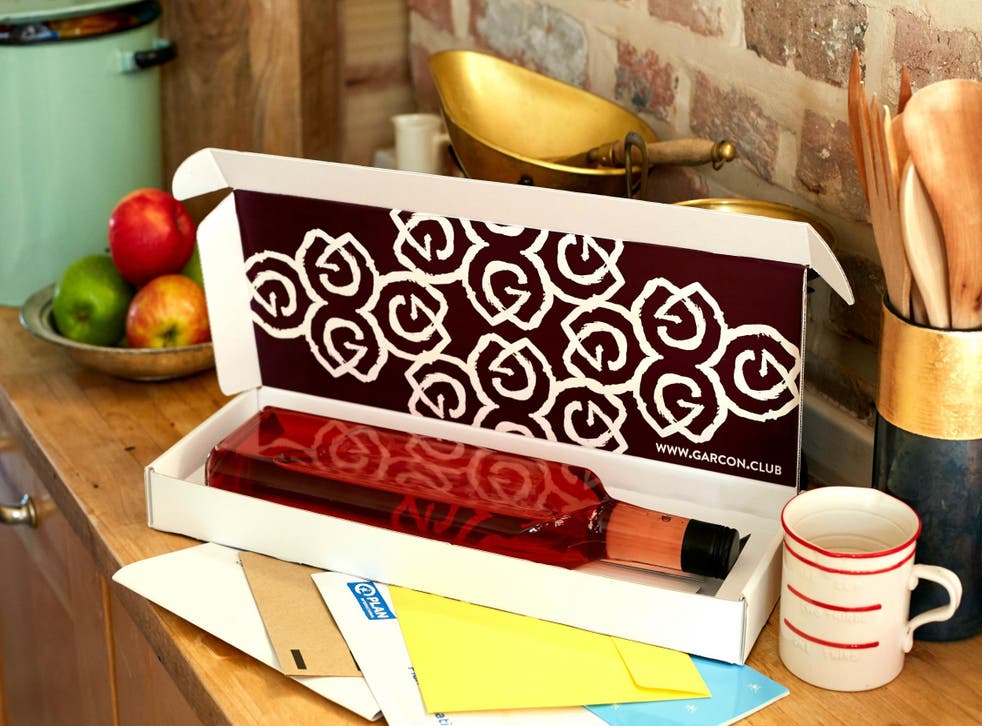 How often do you order something online only to miss the delivery and subsequently have to go and pick it up, pretty much defeating the whole point of having something delivered to your door?
It's perhaps the worst when you've ordered a wine delivery - you've had a tough day and all you want to do is go home and find a bottle (or crate) of the good stuff waiting for you on your doormat.
But of course, you were at work so you missed the postman or woman, leaving you wine-less and sad.
However one innovative British firm has sought to combat that struggle with the creation of wine delivered in a box that fits through a letterbox.
Whilst boxes of wine are traditionally associated with impoverished students trying to get the most bang for their buck, Garçon Wines' new invention is set to revolutionise the wine scene.
Their creation is significantly classier too - rather than wine actually stored inside a box, the boxes hold specially-shaped bottles of vino.
The London-based company have created a flattened plastic bottle that holds the same 750ml as a regular glass bottle, but fits in a cuboid box.
Garçon Wines: Wine delivery that fits through your letterbox

Show all 7
Whilst wine snobs may turn their noses up at the prospect of wine from a plastic bottle, the company's founders insist the taste and quality of the wine will not be affected.
"We are not supplying fine wines that would be put in cellars in months or years," co-founder Santiago Navarro told the Sun Online. "The wines will need to be drunk in six to 12 months. Hopefully the majority will be drunk within three months."
In order to fit through a letterbox, the bottles are two inches longer than a standard wine bottle at 13.5 inches, but they're significantly flatter.
It was after complaints from customers about traditional delivery methods that the idea for wine that would fit through a letterbox came to be.
Much like Bloom & Wild's flower delivery in a box, Garçon Wines ingenious new wine delivery service is set to be hit with young professionals who enjoy drinking at home.
The firm plans to launch subscriptions for deliveries of varying frequencies at about £10 per box.
Register for free to continue reading
Registration is a free and easy way to support our truly independent journalism
By registering, you will also enjoy limited access to Premium articles, exclusive newsletters, commenting, and virtual events with our leading journalists
Already have an account? sign in
Register for free to continue reading
Registration is a free and easy way to support our truly independent journalism
By registering, you will also enjoy limited access to Premium articles, exclusive newsletters, commenting, and virtual events with our leading journalists
Already have an account? sign in
Join our new commenting forum
Join thought-provoking conversations, follow other Independent readers and see their replies