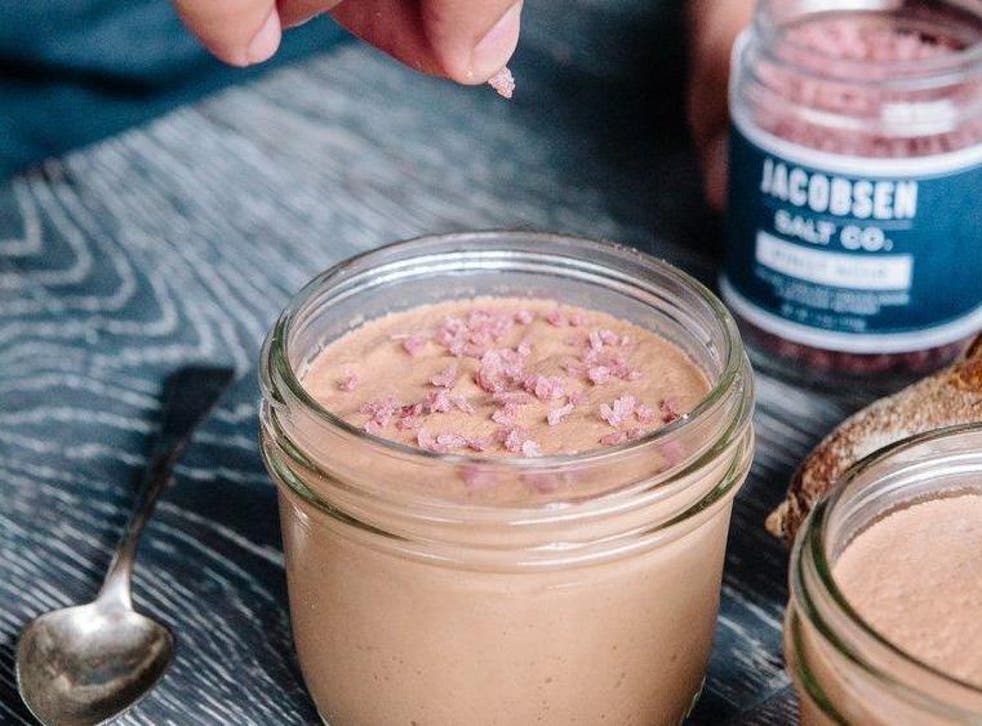 Wine-flavoured salt is now a thing
It's a fusion of two of our favourite things
Just when you thought the world had every single food we could ever want, along comes an item you never knew you needed: wine salt.
Not salt for your wine (eww), but wine-flavoured salt.
Salt is great, and wine is undeniably great, so it makes sense really. Kind of.
A salt company and a winemaker have teamed up to create the salt infused with pinot noir, resulting in beautiful purple crystals that may transform the way we season our food.
So just how would you consume said ingenious salt? Why not sprinkle it on chicken liver mousse, roasted beets or summer berries with burrata.
The creation has practically no alcohol in it and has been made by Jacobsen Salt Co. (who harvest their salt from Oregon's Netart's Bay) in collaboration with the Willamette Valley's Grochau Cellars.
The man behind the company, Ben Jacobsen, created the salt with his team in 2014.
"[John Grouchau] helped me out a lot as I was starting my business," Jacobsen said of the origins of the collaboration.
He and winemaker Grouchau are good friends and had reportedly wanted to pair up on a product for a long time.
They ensured that they were adding "just the right amount of colour, aroma and flavour" to the salt from the wine, Jacobsen explained.
The pinot noir salt sits alongside Jacobsen's more regular products including black garlic, white truffle and vanilla bean salts - but it's the wine salt that has become a signature product for the company.
Register for free to continue reading
Registration is a free and easy way to support our truly independent journalism
By registering, you will also enjoy limited access to Premium articles, exclusive newsletters, commenting, and virtual events with our leading journalists
Already have an account? sign in
Register for free to continue reading
Registration is a free and easy way to support our truly independent journalism
By registering, you will also enjoy limited access to Premium articles, exclusive newsletters, commenting, and virtual events with our leading journalists
Already have an account? sign in
Join our new commenting forum
Join thought-provoking conversations, follow other Independent readers and see their replies