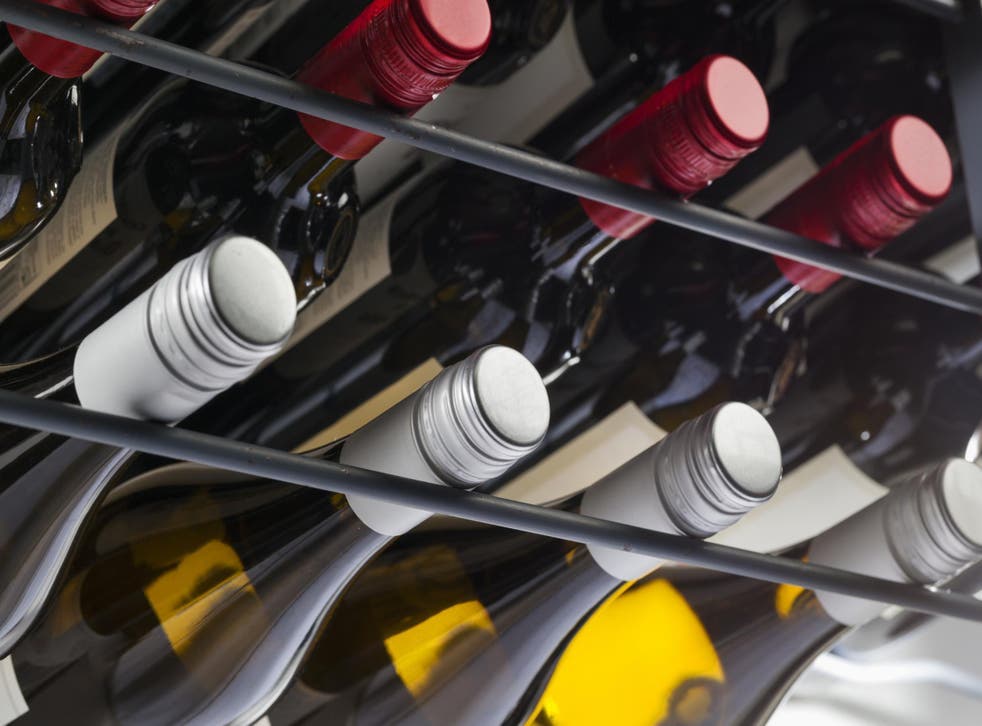 Why screw caps on wine bottles can be better than corks, according to a sommelier
'Across the board, screw caps keep the flavours fresher and brighter' 
Whether you're a casual wine drinker or you consider yourself more of a connoisseur, chances are you have your opinions about screw-cap bottles.
As relative newcomers to the industry, there is a stigma associated with wines carrying screw caps, or twist-off tops, probably because they were originally used to seal wines on the less expensive end of the spectrum.
However, according to certified sommelier, author and founder of Wine for Normal People, Elizabeth Schneider, screw caps do not indicate a bottle of wine is of lesser value any longer — and they actually keep wine from spoiling much better than a cork.
Speaking to The Independent, Schneider told us the screw closure was originally created in France where wine-makers were experiencing "enormous spoilage rates" from bacteria that gets into the corks from cork trees and can ruin the wine.
"Screw cap was a way to get around that," she said of the invention of the Stelcap closure, which is now known as a Stelvin closure.
The Ten Best Wine Glasses

Show all 10
Although wine-makers found the closure was much more effective at keeping an air-tight seal on a bottle of wine and eliminating the risk of cork spoilage, it wasn't until 2001 that screw caps began to be integrated on a large scale, by New Zealand wine-makers.
In 2001, New Zealand decided to implement the New Zealand Screw Cap Wine Seal Initiative because the country "found that the closure of the screw cap was much better at preventing spoil and cork taint".
Now, more than 90 per cent of New Zealand wines are sealed this way.
From a practical perspective, Schneider said all wine-drinkers should be considering screw-cap bottles, which can be easily opened as well as resealed and transported.
However, although a twist-off cap provides a better seal on a bottle of wine and a cheaper option for wine-makers, that doesn't necessarily mean it is a good fit for all wines, as the seal affects the wine's flavour.
"Across the board, screw caps keep the flavours fresher and brighter," Schneider said. "But that is not always a good thing."
According to Schneider, high-acidity red wines in particular are better suited for cork closures, which are a "tiny bit porous," because it allows them a chance to get a little oxygen, which makes them taste better.
"The reds kind of need that mellowing out," she said, so don't expect to see "the wines of Bordeaux go under a screw cap". Rather, screw caps work better for wines that are supposed to be fresh and fruity, such as rosé and sweeter whites.
How to spot a good wine - six tips
Despite wine-makers experimenting with screw caps that mimic corks by allowing a small amount of oxygen into the wine, Schneider predicted that corks will never be replaced entirely but that corks and screw caps will contine to "co-exist".
"We don't want cork going away," she said. "Because for certain types of wine it really does change the wine over time.
"And the cork industry has made enormous strides in getting rid of that chemical, so cork spoilage rates are so low now. This is their livelihood and they have done a great job of making cork better."
As for the type of wine closures to avoid, Schneider told us we shouldn't buy any wine that is sealed with a plastic closure.
Support free-thinking journalism and attend Independent events
"Those suck — they don't do anything for the wine and they are gimmicky and terrible," she said.
Join our new commenting forum
Join thought-provoking conversations, follow other Independent readers and see their replies