The Independent's journalism is supported by our readers. When you purchase through links on our site, we may earn commission.
Wines of the week
8 wines to buy now to support South Africa
Now the export ban has lifted, it's time to find a chenin blanc or cabernet sauvignon to show your appreciation for the wine-producing country, says Terry Kirby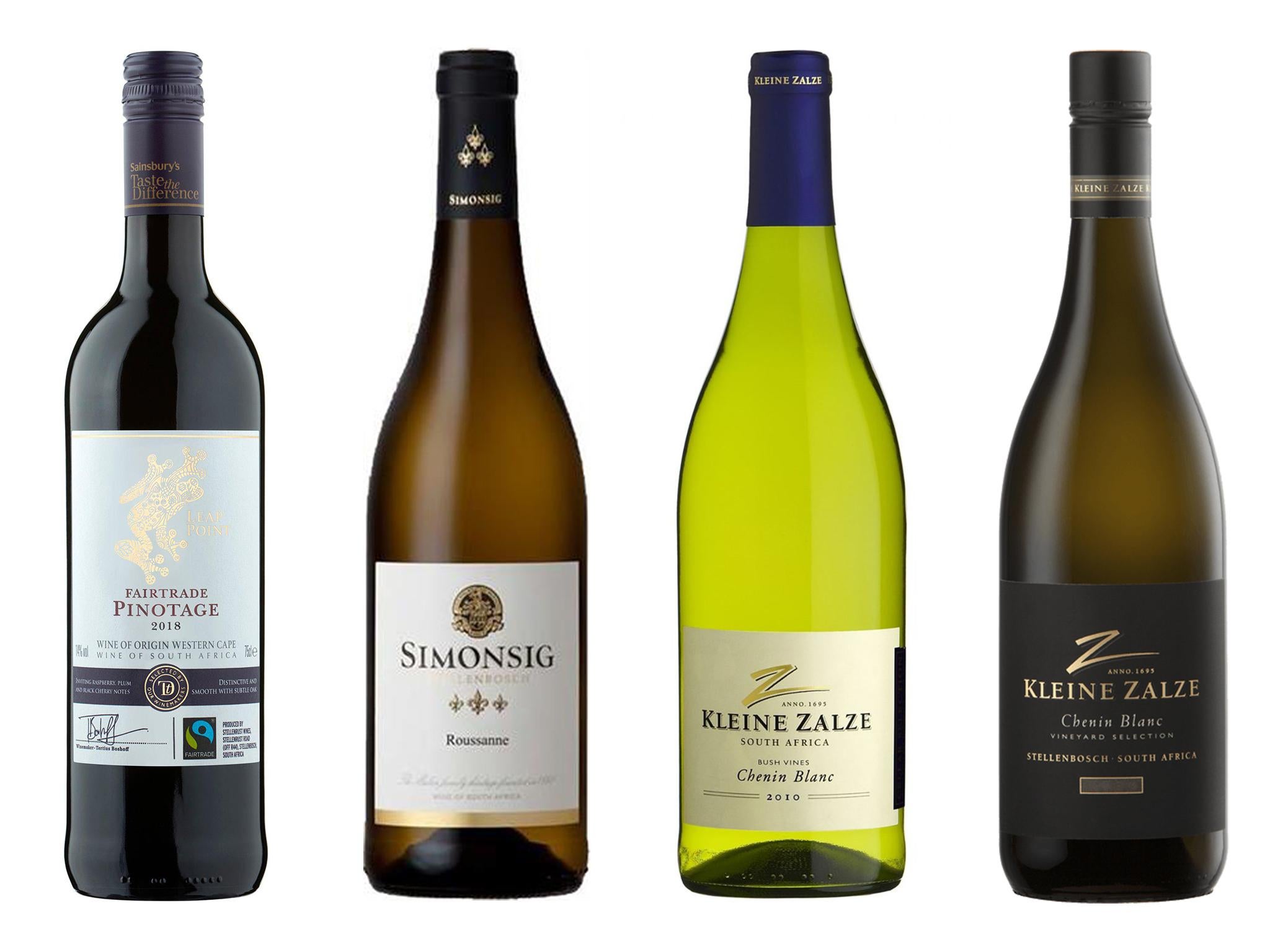 The South African wine industry has been particularly badly affected by the pandemic. The virus and subsequent lockdown came in the middle of the southern hemisphere's wine harvest – said to have been one of the best vintages in years – and although winemakers managed to largely complete the harvest, it was followed by a government ban on wine exports for more than two weeks during April; domestic alcohol sales were also stopped.
Exports have resumed but the UK is the biggest overseas market for SA wine – around a fifth of all wine exports – and so the closure of all UK bars, restaurants and commercial catering, as well as the general restrictions which the wine trade has been forced to endure, has been a further hammer blow.
Fortunately, our supermarkets and online retailers have managed to continue and the latter, in particular, have adapted their delivery protocols to suit consumers. So there are plenty of South Africa wines out there and now more than ever is the time to buy and enjoy them, whether it is their individual takes on European white grapes or big, meaty reds that are some of the finest in the new world.
For my money and with all due respect to the Loire, South Africa produces the best chenin blanc, which, under a warmer climate, becomes fuller and more complex than its French counterparts, ideally suited to strong flavoured garlicky fish dishes. This is particularly true of barrel fermented wines, such as the Kleine Zalze Chenin Blanc Vineyard Selection Stellenbosch 2018, (£13.99 robertsandspeight.co.uk; £17.75 flagshipwines.co.uk) from the country's prime wine-producing area and which has rich tropical fruit flavours with touches of honey and quince, yet dry on the long finish.
It is characteristic of South African wines that oak is used in a restrained way – to add complexity and character but without dominating, as can be the case elsewhere in the new world. The Journey's End Honeycomb Chardonnay 2019 (£8.50 marksandspencer.com) has that combination of citrus and vanilla in a mouth-filling and rounded style that new world chardonnay fans will love but without being over the top – and excellent value as well.
More judicious oak here: roussanne is a grape normally found in French white blends but the stunning Simonsig Stellenbosch Roussanne 2016 (£17.48 jascots.co.uk; minimum order six bottles) is a complete revelation. Rich tropical and orchard fruit flavour of pears and quince and touches of restrained oak to add complexity make for an enticing mouthful. Also great for rich fish dishes and perfect for roast chicken or lighter pork dishes.
It's not all about the oak though. For a lighter, more refreshing and more wallet-friendly version of chenin blanc, try the Zalze Bush Vine Chenin Blanc 2019 (£8.99 waitrose.com) which is a great little everyday white. South Africa also has its own take on sauvignon blanc, which falls about mid-way between the lighter French style and the totally tropical new world versions. The RNW Rikus Neethling Sauvignon Blanc 2019 (£11.95 davywine.co.uk) has refreshingly vibrant, zesty flavours of grapefruit and lime with some grassy notes and would be ideal with the last of the season's asparagus.
When it comes to red wines, pinotage is South Africa's only "own" grape – not indigenous, but an early 20th-century hybrid of pinot noir and cinsault and grown almost nowhere else in the world. With its blend of red fruits, spice, coffee and chocolate flavours and a very distinctive vegetal character, it is not to everyone's taste and is invariably described as a "like it or loathe it wine". So if you are new to pinotage, try the well balanced Sainsbury's Fairtrade Taste the Difference Pinotage 2019 (£7.50 sainsburys.co.uk) from a family enterprise in Stellenrust, a fine everyday juicy red for pizza and pasta style dishes which might convince you.
Fairtrade wines help channel profits back into the hands of local producers, so it is a good cause as well. It is also an excellent wine for some sausages on the barbecue – or as its known in South Africa, a braai – as is the War Horse Shiraz 2017 (£7.57 jascots.co.uk; minimum order six bottles) with big, rustic, full on flavours of plums, blackberries and lots of peppery spicy undertones that match any roasted meats.
Finally, what the South Africans also excel at are classically big, rounded cabernet sauvignons, with lots of tarry, brambly, dark fruits and, again, where restrained use of oak adds just enough vanilla and cedary tones. And the Journey's End Sir Lowry Cabernet Sauvignon 2017 (£14.99 waitrose.com) ticks all those boxes – a big, smooth, satisfying wine and a soothing and comforting mouthful for these troubled times.
Join our commenting forum
Join thought-provoking conversations, follow other Independent readers and see their replies