The Independent's journalism is supported by our readers. When you purchase through links on our site, we may earn commission.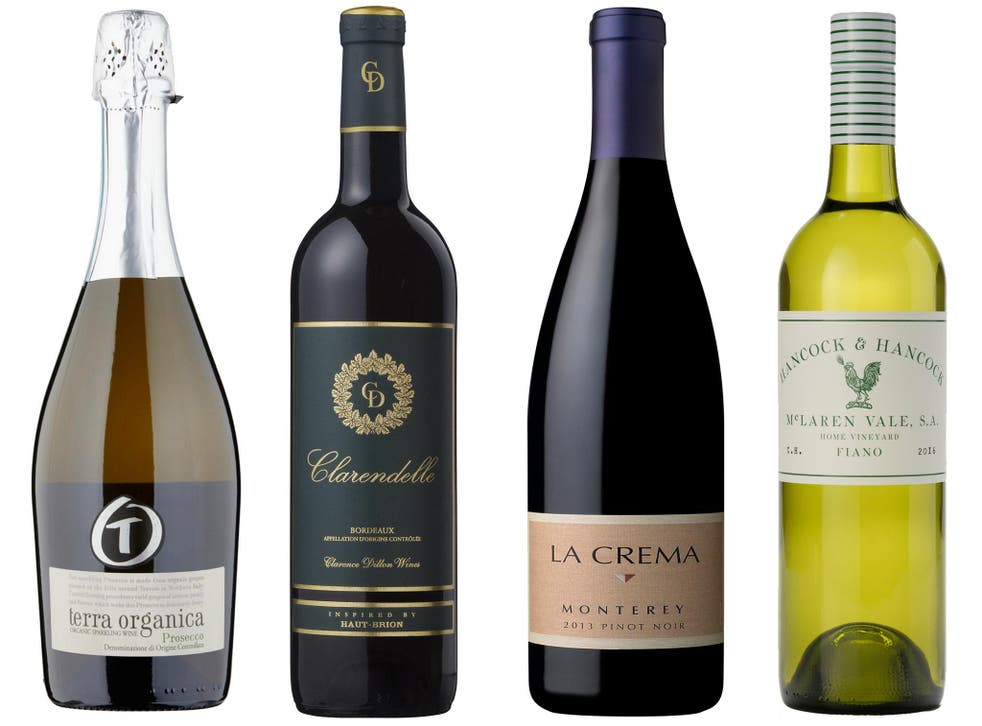 Wines of the week: Eight bottles for Easter
Finding a decent bottle of wine on Easter Day, next Sunday, can be a bit of a nightmare if you haven't stocked up in advance, since all the major shops and supermarkets are closed and smaller outlets, like Tesco Express and Little Waitrose, or corner shops do not always have the greatest selections. Fortunate indeed are those that live close to one of the few remaining independent local wine shops.
Therefore, it makes sense to plan ahead and, in the case of online outlets, order as soon as possible to ensure delivery by next weekend.
So, what is our Easter wine selection? Well, to kick off any gathering or substantial meal, a sparkling wine is essential: Westwell, sited on the North Downs, near Ashford in Kent, is a relatively new name in English sparkling, but its Special Cuvee 2014 (£26.95 Herculeswines.co.uk £165 for six bottle case, Westwellwines.com) has already earned an International Wine Challenge Gold Award; made in the champagne style, it's a tad richer and creamier than a lot of English sparkling, but still laced with a distinctly mineral quality deriving from the chalky soils. If something a little more modestly priced is required, try the excellent Terre Organica Prosecco (£9.99 until April 17; normally £13.99 Ocado.com) packed with those addictively refreshing prosecco bubbles and distinctive pear flavours, given extra oomph from organic grapes.
Now for a pair of New World whites: despite the mismatch of a name that sounds like a Home Counties firm of accountants, a well-known Australian wine region and a distinctly Italian grape, the Hancock and Hancock McLaren Vale Fiano (£10.90 Winedirect.co.uk £12.75 Farehamwinecellar.co.uk) actually makes for a very pleasing and full flavoured whole: a little oak ageing brings out real depth of flavour in the fruit, combing some nutty, savoury qualities with citrus and a frisson of tropical fruit. For shellfish or prime white fish.
If it's a traditional roast chicken or maybe a salmon on the table then you need something a bit more weighty such as the Seifried Estate Gruner Veltliner 2017 (£11 Marksandspencer £11.99 Simplywinesdirect.uk) from a highly reputable New Zealand winemaking outfit that has family links to Austria, where this distinctive grape is most celebrated. This is rich and complex, floral on the nose with characteristic notes of white pepper among the tropical fruit flavours.
An alternative red for chicken? Try a medium bodied, juicy, succulent Italian red such as the Ca Viola Dolcetto D'Alba Vilot 2016 (£16.00 Hhandc.co.uk) a deceptive wine: initially fragrant and almost floral, with some lovely cherry notes, but also concentrated, with a long finish as the flavours deepen on the palate.
A leg of lamb is the other traditional Easter Day centrepiece and for that something with a good deal more substance is required. For pinot noir enthusiasts the La Crema Monterey Pinot Noir 2013 (£19.99 Simplywinesdirect.uk) blends dark cherry, plum and cedar wood flavours, with a distinctly smoky background and a lick of spice and even hints of mocha. If claret is your thing for roast lamb, try the Clarendelle Rouge 2012, (£16.95 Fromvineyardsdirect.com) made by the same wine making team as the fabled Haut-Brion and with merlot, cabernet sauvignon and cabernet franc grapes from that chateau and others; smoothly elegant and balanced, with supple fresh fruit flavours and a long lip smacking finish.
Since it is Easter, there may be simnel cake or hot cross buns, both laden with sweet spices and fruit and, of course, probably chocolate in some fashion. Almost all of the richer dessert wines will be fine for such cakes, but one of the few capable of matching up to chocolate is the unusual Maury, made in the south of France from fortifying and barrel ageing very ripe grenache grapes to achieve a port-like intensity: try the Domaine Pouderoux Maury Grande Reserve (50cl £11.49 Waitrose) or the La Font del Bosc (50cl £13.99 Laithwaites.co.uk) But at around 16% ABV, don't be tempted offer it to the children to wash down their Easter eggs….
Register for free to continue reading
Registration is a free and easy way to support our truly independent journalism
By registering, you will also enjoy limited access to Premium articles, exclusive newsletters, commenting, and virtual events with our leading journalists
Already have an account? sign in
Register for free to continue reading
Registration is a free and easy way to support our truly independent journalism
By registering, you will also enjoy limited access to Premium articles, exclusive newsletters, commenting, and virtual events with our leading journalists
Already have an account? sign in
Join our new commenting forum
Join thought-provoking conversations, follow other Independent readers and see their replies