Wines with elaborate descriptions appear to taste better, study finds
We're all being tricked by clever marketing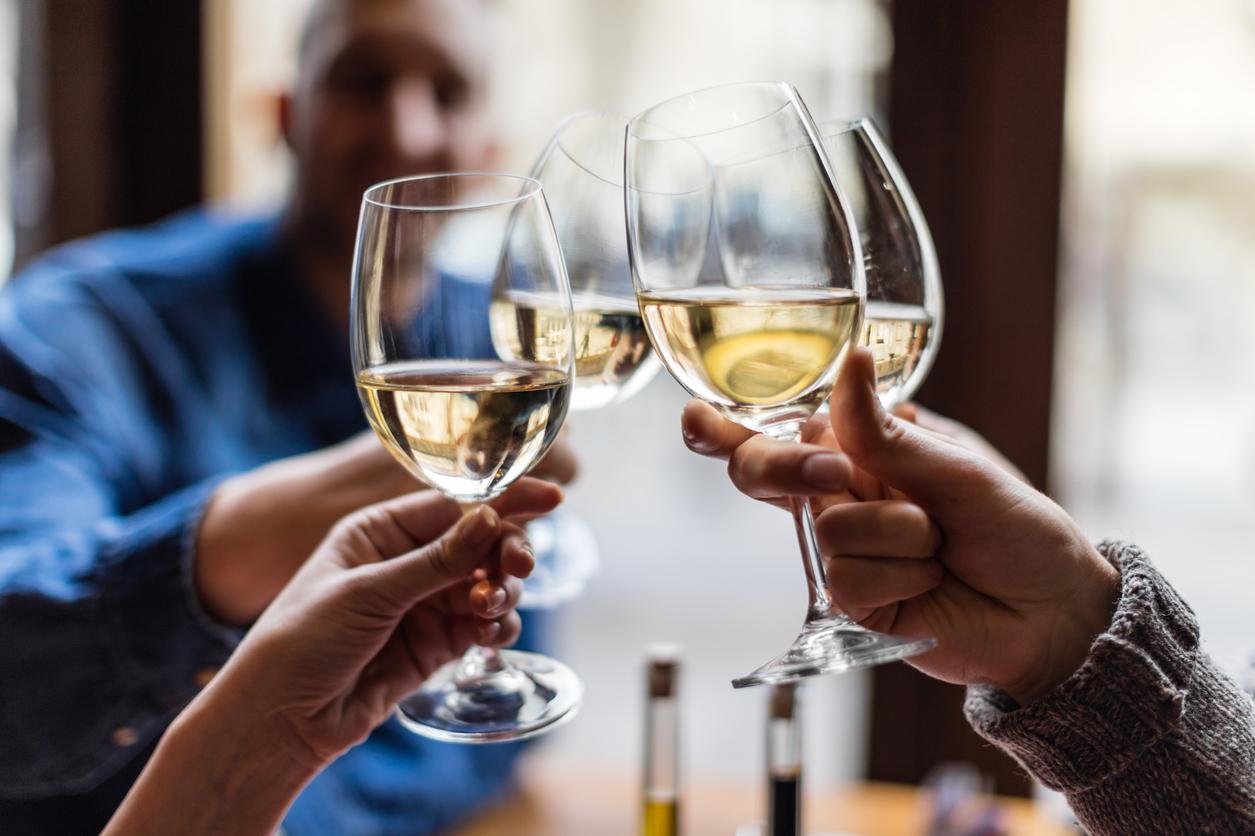 When choosing a wine, many of us have little more to go on than the name, price and description.
Often we choose the ones described with the most flowery, elaborate language - but it turns out, they really do taste better.
Or so we think, anyway.
A new study has concluded that the same wine appears to taste better when given descriptive labelling.
Researchers from the University of Adelaide found that elaborate wine descriptions positively influenced people's emotions, expectations and willingness to drink.
Essentially, it's all in your head, but clearly the clever trick works.
To reach their conclusions, 126 wine drinkers were given three popular Australian white wines - Sauvignon Blanc, Riesling and Chardonnay - to try.
First, they blind-tasted all three with no information about them.
Second, a week later, they were told they'd be trying six new wines (which were actually the same ones as before). Three of them had very simple descriptions, such as "pale yellow/green."
Vegan winemakers Freya - In pictures
Show all 11
The others had more elaborate ones, such as "refreshing lemon and lime fruits accompanied by delicate jasmine flower aromas," offering a "respectful nod to our forebears and was lovingly crafted using handpicked fruit from our highest altitude vineyards."
The results of the study were consistent across all three wines:
"The elaborate information level evoked higher expectations before tasting the wines, plus resulted in higher liking ratings and elicitation of more intense positive and less negative emotions," the researchers wrote in the Food Research International journal.
What's more, the lengthy descriptions also resulted in a "substantial increase in willingness to pay" - people said they were a third more likely to buy those wines.
The latest research reinforces previous studies which have claimed people rate wines higher if they're more expensive.
"Choosing the right wine at the point of sale whether in a wine store, in a restaurant or online can be a difficult task," lead study author Sue Bastian said.
"The importance of wine labels and label information has been widely studied and it's been clearly shown that they represent useful information which influences consumer choice. Our study extends these findings, showing that wine descriptions also influence our whole wine consumption experience.
"Cleverly written wine and producer descriptions when coupled with unbranded wine tasting can evoke more positive emotions, increasing our positive perception of the wine, our estimation of its quality and the amount we would be willing to pay for it."

Join our commenting forum
Join thought-provoking conversations, follow other Independent readers and see their replies