The Independent's journalism is supported by our readers. When you purchase through links on our site, we may earn commission.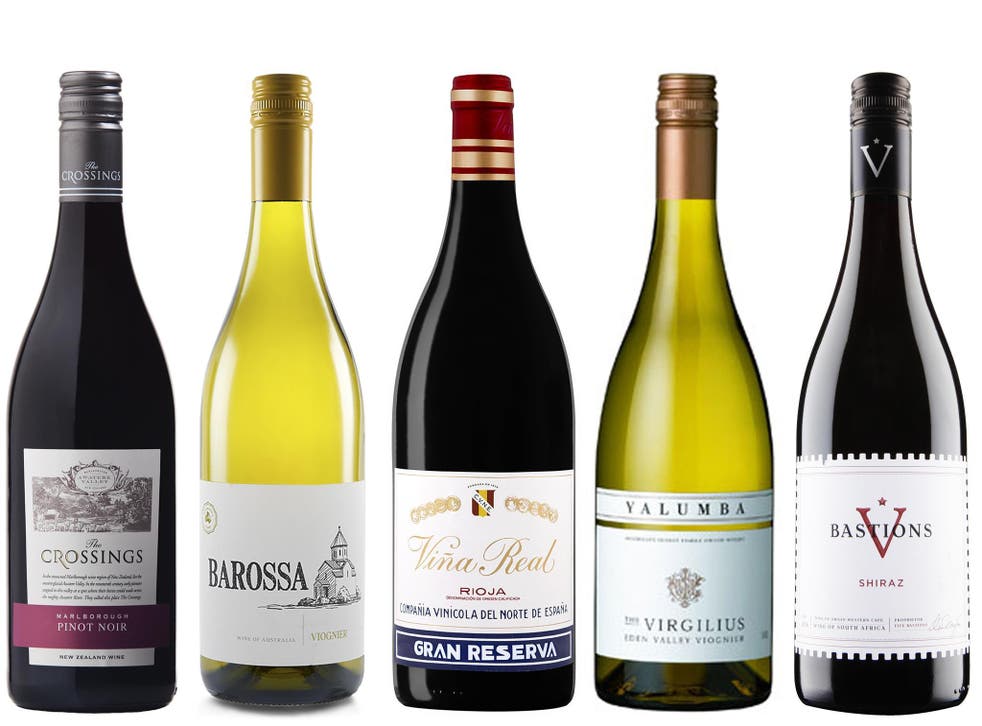 Wines of the week: 10 bottles from female winemakers for International Women's Day 2018
Ahead of International Women's Day, Terry Kirby toasts some of the top female winemakers around the world
It should not need pointing out that, around the world, there are a great many women winemakers; it should be unremarkable. But, also self-evidently, as in many other fields and ahead of International Women's Day this coming Thursday, 8 March, that should not stop us celebrating the achievements in both vineyard and winery of just some of those women in creating great wines with precision and passion in an industry that can sometimes seem male dominated. Perhaps while doing so it's also worth remembering that Roman scholar Pliny once claimed that menstrual blood would turn new wine sour – a belief that persisted in some scientific circles well into the 20th century. We have moved on a bit since then.
Firstly to South Africa and winemaker Marinda Kruger-Van Eck, who with a PhD in oenology, knows enough about the science of wine to craft lovely wines from ancient vines cooled by coastal breezes. She has now moved on from the French-based Boutinot combine but you can still sample her Bastions V Shiraz 2016 (£9.99 virginwines.co.uk): rich, ripe and spicy and packed with damson fruit flavors without being overwhelming, it's a model shiraz for the price and ideal with any red meats or robust vegetarian foods.
Still in South Africa, try the Cape Point Vineyards Cape Town Sauvignon Blanc 2017, ( £10 Marks & Spencer) made by Riandi Visser, another oenology graduate in the relatively new Cape Town region, using oak ageing to moderate and add complexity to the grassy, tropical fruit flavours. Visser worked with Sue Daniels, one of three M&S winemakers – all women – who travel the world on behalf of M&S helping to make wines which they believe will be attractive to British consumers. Whatever you may think about the wines themselves, when you look at the packed wine aisles next time you visit M&S, it's important to acknowledge that contribution.
While in M&S you can also seek out the sensational Barossa Viognier 2017 (£10 Marks & Spencers) very dry, but packed with honeyed flavours of peach and apricot and made by Louisa Rose, the chief winemaker at Yalumba, one of the giants of Australian wine and named in 2014 as "Australia's greatest winemaker", who has worked with Viognier over many years to bring out the best of the grape. You can also find her other wines at Majestic: the very similar Yalumba Y Series Viognier 2016 (£10.99 majestic.co.uk) or her benchmark, special occasion Yalumba Virgilius Viognier 2015 Eden Valley (£35 majestic.co.uk).
In New Zealand, another well-known brand, Yealands, has Natalie Christensen as its senior winemaker on its Marlborough vineyards; also an oenology graduate, she has worked in Spain, France and the United States and is now at the world's first carbon neutral winery and a pioneer in non-interventionist wine making. Try their gorgeously aromatic and gently spicy Yealands Estate Pinot Gris (£12.95 greatwesternwine.co.uk; £13.75 winedirect.co.uk) which works brilliantly with oriental foods or the elegant violets and red fruits with a savoury edge flavours of The Crossings Pinot Noir 2016 (£11.45 ndjohn.co.uk; £14.50 herculeswines.co.uk).
But it's not just about the radical ways of the New World. Back in Europe, women winemakers are key in even the most traditional areas. At CVNE, one of the oldest and biggest names in rioja, Maria Larrea has long supervised their ancient winery in the heartland of Haro, producing very traditional, mature, oak aged wines such as the widely available, richly textured CVNE Imperial Reserva (£22.99 waitrosecellar.com £25.99 ocado.com) while Eva de Benito is winemaker at the combine's state of the art winery in Rioja Alavesa and makes wines with a slightly more modern approach, such as the big and complex Vina Real Gran Reserva 2011 (£22.50 hailshamcellars.com £22.50 winedirect.co.uk; various independents).
In Burgundy, in Pouilly-Fuisse, Domaine Ferret, which produces benchmark, elegant, chardonnays, was founded in the mid-19th century and for many years run by Madam Jeanne Ferret and then her daughter; now owned by the Louis Jadot concern, the chief winemaker is Audrey Braccini, who is on record as saying that women have a touch for 'precision and detail' in winemaking, which drove Madame Ferret and now herself to achieve the purest expression of the grape. Judge for yourself: Domaine Ferret Pouilly Fuisse 2016 (£24.99 tauruswines.co.uk; various independents) is extraordinarily complex, buttery, but shot through with clear mineral, fruit flavours and idea with oysters or prime white fish.
Finally, back in England, one of Britain's first and finest sparkling wines, Nyetimber, based in Sussex, has had a woman chief wine maker, Canadian-born and Australian trained Cherie Spriggs, since 2007 and whose staff include her husband. Since then, English sparkling wines have become renowned and award-garlanded and recommended in this column several times, including the Gold Outstanding award in the 2017 International Wines and Spirits Competition for the gorgeous Nyetimber Blanc de Blancs 2010 (£34.95 henningswine.co.uk; various independents) And her advice to women entering what she admits is a male dominated industry: focus on the job and earn respect for your abilities. And that's probably how it should be.
Register for free to continue reading
Registration is a free and easy way to support our truly independent journalism
By registering, you will also enjoy limited access to Premium articles, exclusive newsletters, commenting, and virtual events with our leading journalists
Already have an account? sign in
Register for free to continue reading
Registration is a free and easy way to support our truly independent journalism
By registering, you will also enjoy limited access to Premium articles, exclusive newsletters, commenting, and virtual events with our leading journalists
Already have an account? sign in
Join our new commenting forum
Join thought-provoking conversations, follow other Independent readers and see their replies