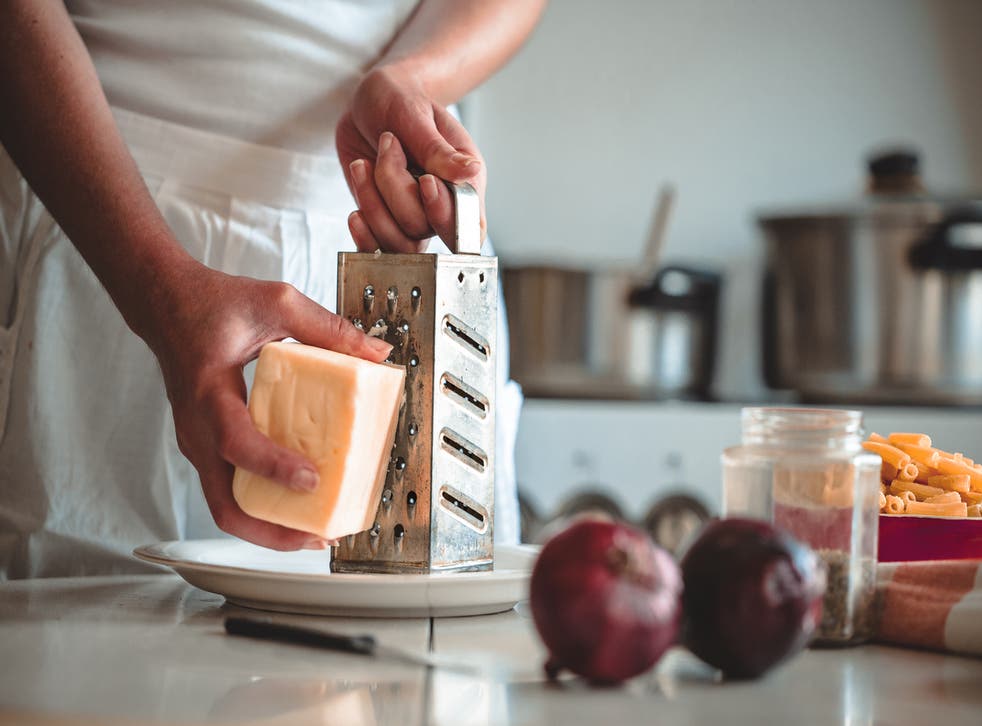 Woman shocked after restaurant charges extra for grated cheese on meal
The diner only realised the additional charge when she was given the bill
Sabrina Barr
Friday 27 April 2018 08:31 Comments
A woman has shared her utter astonishment after being charged an additional £1.50 for having parmesan cheese grated over her meal while dining in East London.
Rosie French is a food writer and director of F&G Events, a street food and event catering business.
She recently ventured to Ombra, a Venetian-style bar and restaurant situated alongside a canal in Hackney.
French decided to have parmesan grated over the tagliatelle dish that she'd ordered.
However, she was completely unaware that the restaurant would charge her for the extra cheese.
She shared a photo of the bill on Twitter, which shows that the "Parmisan Supplement [sic]" cost £1.50.
"Wasn't mentioned to us during the awkward, painfully slow, grating at the table," she wrote. "Would have let her carry on had we known!"
Many people chimed in to express their incredulity over the charge, including food writer Jay Rayner.
"Where in god's name was this?" Rayner wrote, while another person commented: "Good grief, I've never seen or heard of that!"
Other people have also pointed out the fact that the restaurant included a service charge of around 12.5 per cent on the bill, in addition to a line below for the bill payer to add even more gratuity.
"A service charge and a line to add a gratuity?.. Cake and eat it!" one person commented, with another describing the restaurant as "Cheeky monkeys".
Rayner decided to ask his 212,000 followers whether they'd ever experienced strange supplementary charges in restaurants, which led to a barrage of bizarre responses.
"My wife and I once asked for an extra fork so we could share a piece of chocolate cake," someone wrote. "We were told there'd be an extra charge. We shared the one fork."
More individuals described how they'd been charged extra for an assortment of toppings and condiments, including chilli flakes on a pizza, tomato ketchup and pepper.
The nine best restaurants in the world (2017)

Show all 9
When contacted for a comment, Ombra's head chef Mitshel Ibrahim explained that the restaurant had overcharged French for the parmesan as it usually costs £1, not £1.50, and consequently offered her an apology and a refund.
The online menu for the restaurant doesn't include mention of the parmesan charge. However, the menu provided to customers does mention the charge at the bottom, also stating that gluten-free and vegan options are available upon request.
"Our Parmigiano is from a small family caseificio making four cheeses a day, aged by fifth generation affinatore Giorgio Cravero in Bra, Piemont and imported by Neal's Yard Dairy," he said.
Register for free to continue reading
Registration is a free and easy way to support our truly independent journalism
By registering, you will also enjoy limited access to Premium articles, exclusive newsletters, commenting, and virtual events with our leading journalists
Already have an account? sign in
Join our new commenting forum
Join thought-provoking conversations, follow other Independent readers and see their replies