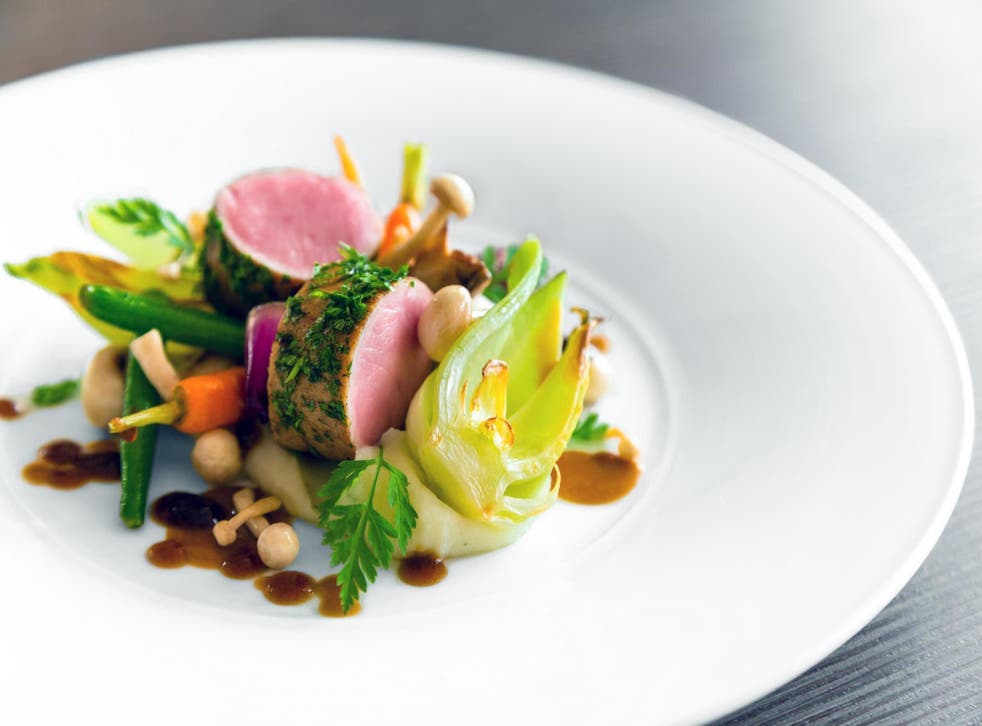 World's 50 Best Restaurants: Long list for 2019 rankings revealed
Just six of the restaurants are run by women 
The World's 50 Best Restaurants awards has announced the 2019 long list, which has been expanded from 100 to 120 entries.
According to William Reed Business Media, the company behind the controversial list, the decision to include 20 more restaurants on this year's list is to mark its partnership with San Pellegrino, which is celebrating 120 years.
The best of the restaurants on this year's long list, which includes restaurants ranked 51 to 120, is Italy's Reale.
The list of 70 restaurants also includes New York City favourites such as Momofuku Ko, Chef's Table, and Per Se, in 76th place, 77th, and 115th, respectively.
With its latest ranking, Per Se has dropped 34 spots from last year's list, where it was ranked 81st.
Under: Inside Europe's first underwater restaurant

Show all 13
Of this year's runner-ups to the Best 50, 21 of the restaurants have made it on the list for the first time, including Neolokal in Istanbul, Vea in Hong Kong, and 2018's Best Female Chef winner Clare Smyth's restaurant Core in London.
According to the press release, the 21 new entries are from 15 countries, "marking a near 30 per cent increase in new territories this year".
The focus on representing diversity comes after criticism in the past has centred around the recipients of the award being primarily male.
However, despite declaring a "strong female presence" on this year's list, just six of the 70 restaurants on the 2019 list are run by women.
Support free-thinking journalism and attend Independent events
The number one restaurant in the world and the rest of the top 50 will be announced on Tuesday in Singapore.
You can see the full list of the 51 to 120 restaurants below.
51. Reale, Italy
52. Mikla, Turkey
53. Arzak, Spain
54. DOM, Brazil
55. Maeemo, Norway
56. Relae, Denmark
57. Nobelhart & Schmutzig, Germany
58. Sud 777, Mexico
59. Burnt Ends, Singapore
60. Indian Accent, India
61. Uliassi, Italy
62. Nihonryori Ryugin, Japan
63. Florilège, Japan
64. The Ledbury, UK
65. Selfie, Russia
66. Core by Clare Smyth, UK
67. Astrid Y Gastón, Peru
68. Fävikin, Sweden
69. Nahm, Thailand
70. Saison, US
71. Singlethread, US
72. Aqua, Germany
73. Maní, Brazil
74. Lasai, Brazil
75. Diverxo, Spain
76. Momofuku Ko, US
77. Chef's Table at Brooklyn Fare, US
78. Lido 84, Italy
79. Mingles, South Korea
80. Estela, US
81. Quique Dacosta, Spain
82. Enigma, Spain
83. Dinner by Heston Blumenthal, UK
84. Attica, Australia
85. Amass, Denmark
86. Tegui, Argentina
87. Martin Berasategui, Spain
88. Lung King Heen, China
89. 108, Denmark
90. Alo, Canada
91. Sushi Saito, Japan
92. Harvest, Russia
93. La Cime, Japan
94. Aponiente, Spain
95. Gaa, Thailand
96. Belon, China
97. Vendôme, Germany
98. Anne-Sophie Pic, France
99. The Jane, Belgium
100. Oteque, Brazile
101. Brae, Australia
102. Amber, China
103. Jade Dragon, China
104. Cococo, Russia
105. Kadeau, Denmark
106. Restaurant David Toutain, France
107. Il Ristorante Luca Fantin, Japan
108. L'Astrance, France
109. Alcalde, Mexico
110. Neolokal, Turkey
111. Chambre Séparée, Belgium
112. St John, UK
113. Vea, China
114. La Colombe, South Africa
115. Per Se, US
116. St Hubertus, Italy
117. Epicure, France
118. Ernst, Germany
119. Atomix, US
120. Sugalabo, Japan
Register for free to continue reading
Registration is a free and easy way to support our truly independent journalism
By registering, you will also enjoy limited access to Premium articles, exclusive newsletters, commenting, and virtual events with our leading journalists
Already have an account? sign in
Register for free to continue reading
Registration is a free and easy way to support our truly independent journalism
By registering, you will also enjoy limited access to Premium articles, exclusive newsletters, commenting, and virtual events with our leading journalists
Already have an account? sign in
Join our new commenting forum
Join thought-provoking conversations, follow other Independent readers and see their replies