The American Bar at The Savoy named World's Best Bar
The central London bar opened in 1889 and is the capital's longest surviving watering hole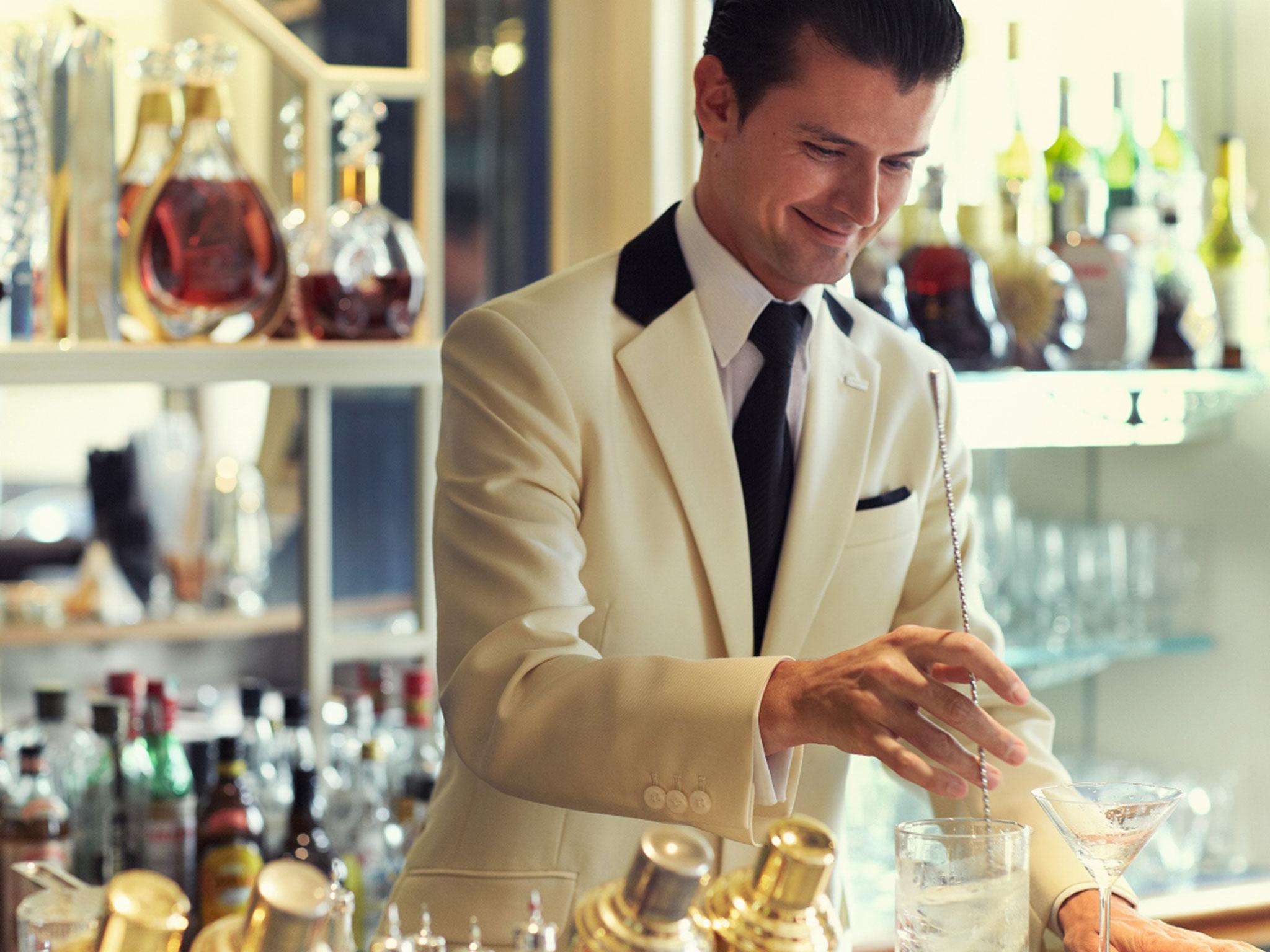 The American Bar at The Savoy hotel in central London has been named the best in the world.
The art deco bar at the luxury hotel, which opened in 1889, topped The World's 50 Best Bar list for the first time, after coming second to New York's The Dead Rabbit in 2016.
Over 500 drinks experts from around the world voted to name the finalists for the award that is now in its ninth year.
Cocktails at The Savoy's iconic American bar - In pictures
Show all 7
Judges described the 128-year-old bar as "one of the most important cocktail destinations open today" and "at the forefront of the cocktail world" for over a century.
Legendary bartenders including Ada Coleman - one of only two women to hold the position and inventor of the Hanky Panky cocktail - and Harry Craddock - one of the most famous bartenders of the 1920s and 1930s - have worked at the watering hole.
The bar's current "Coast to Coast" cocktail menu features ingredients that tell the story of a journey from the head to toe of Britain.
Commenting on the award, American Bar Manager Declan McGurk said: "As the longest surviving American Bar in London, one of the most iconic in the world, steeped in rich history, the American Bar at The Savoy is extremely proud to have received one of the highest accolades in the bar industry today".
Erik Lorincz, Head Bartender added: "This is an incredible achievement for the American Bar and a very proud moment in my seven year career as head bartender here. We are preserving the legacy and worldwide reputation the bar has established in its 128 year history, and it demonstrates that the American Bar continues to be a leader in the industry after so many years".
Speaking to The Independent last year, Lorincz​ said he had to pass an exam to land the job, which involved learning 250 classic cocktails.
​Asked what message he wanted people to take from the bar, he said: "People can be too worried about what they're drink looks like, or whether it's 'girly'. If you are an industry expert and you have a preference, then fine, but if you're not in the field just know there is a purpose for every ingredient. Have a little bit of trust, and I'll take you on a journey. "
Join our commenting forum
Join thought-provoking conversations, follow other Independent readers and see their replies