Berlin restaurant creates world's cheesiest pizza containing 111 different types of cheese
Diners said that each piece tasted completely different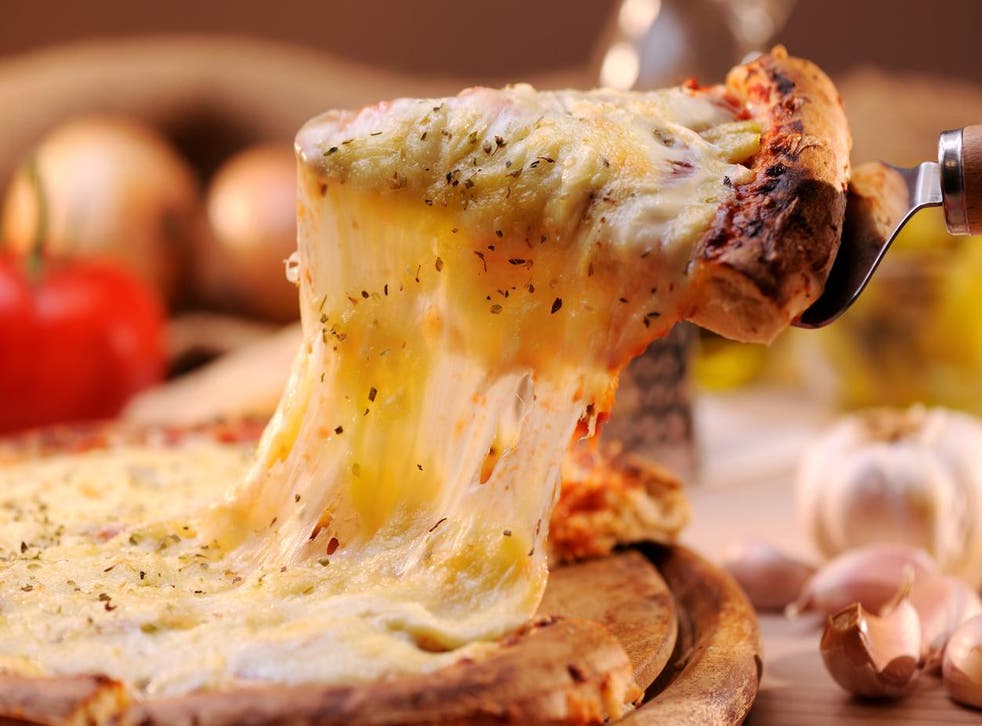 A Berlin restaurant has created the world's cheesiest pizza, topped with an impressive 111 different types of cheese.
The mouth-watering dish was baked by an American pizza chef at Berlin-based Italian restaurant Vadoli Pizzeria in Germany last week.
Loaded with a whopping 288.6g of cheese, the creation has taken home the Guinness World Record for the "greatest variety of cheese on a pizza."
You'd be forgiven for assuming that the pizza would have to be bigger than normal to accommodate all that extra dairy, but it was in fact just a couple of centimetres larger than a regular-sized pie.
Instead, the chef managed to include all 111 cheeses by painstakingly weighing each one so that just 2.6g of each variety made it onto the pizza.
According to the Guinness World Records, the finished pizza included mozzarella, Emmental, Leicestershire red, Comté and Raclette de Chèvre cheese among many others.
After being judged by an official adjudicator and cheese expert, the pizza – and nine others – were sliced up and served to guests at the event.
One lucky recipient who tasted the dish described it as "crunchy and cheesy" and said that each piece tasted completely different.
"Pizza.de has been delivering pizza to Germany's fast food lovers for over 10 years. We know what kind of variety is appreciated," said Nikolay Abrosov, general manager at pizza.de, the delivery service that organised the event.
"With this record we're pushing the boundaries and bringing variety to the next level, showing what a pizza can really do."
Register for free to continue reading
Registration is a free and easy way to support our truly independent journalism
By registering, you will also enjoy limited access to Premium articles, exclusive newsletters, commenting, and virtual events with our leading journalists
Already have an account? sign in
Register for free to continue reading
Registration is a free and easy way to support our truly independent journalism
By registering, you will also enjoy limited access to Premium articles, exclusive newsletters, commenting, and virtual events with our leading journalists
Already have an account? sign in
Join our new commenting forum
Join thought-provoking conversations, follow other Independent readers and see their replies