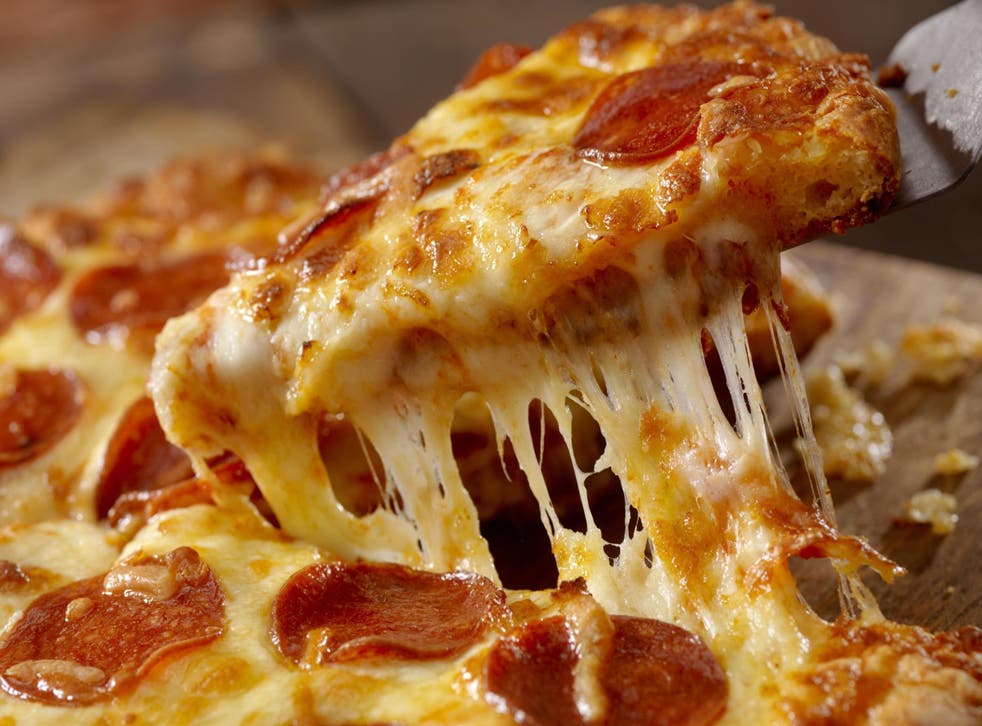 What a pizza chef has to say about controversial 'worst' toppings list
List states chicken has no place on pizza 
Pizza may be a universally beloved dinner or post-drinks option, but when it comes to toppings, the matter gets more complicated.
According to Good Food's list of "worst" pizza toppings - compiled after a Sydney restaurant started putting sushi on top - even toppings such as egg and chicken are a no-go.
The first ingredient shunned by the list, after sushi, is barbecue sauce, a commonly used ingredient on pizzas.
"The abhorrence only doubles in magnitude when extra sauce has been zig-zagged on top of the toppings, and triples when a 'mayonnaise' swirl is involved," the list states.
The 20 best food scenes in film

Show all 20
Good Food also condemned calamari as a pizza topping, describing the seafood as "often chewier than a boiled eraser", and chicken, but specifically "tandoori chicken".
"But also peri-peri chicken, satay chicken, barbecue chicken, sweet chilli chicken, tahini chicken, roast chicken, green curry chicken, parmesan chicken, coconut chicken, Hawaiian chicken (not really sure what that is but I saw it listed on a pizza menu in Melbourne once), garlic chicken, butter chicken, rotisserie chicken, kung pao chicken and nuggets," the list adds.
According to the list, corn chips, "surprise anchovies", tinned mushrooms, dried mixed herbs, Nutella, un-pitted olives and eggs also make the list of toppings that should not be placed on pizza.
Surprisingly, Good Food also includes one of the main ingredients of pizza - tomatoes - on its list of banned toppings, reasoning that pizza already has "loads of" the fruit as the sauce.
"Why do you need to add more?" they ask.
But, as pizza toppings are a personal choice, not everyone is in agreement with the list - including the experts.
New York City pizza chef and consultant Louis Bron told The Independent that all pizza toppings are acceptable, as it is about making a pizza that the customer enjoys.
"Different strokes for different folks," he told us.
Support free-thinking journalism and attend Independent events
However, Bron did say that he believes other foods shouldn't be transformed into pizza - citing the example of a pizza burger, which he described as "disgusting".
He also told us that he mostly agrees that eggs don't belong on pizza or flatbread, before adding that the only topping that should really be avoided is "anything dangerous like olives with pits".
Join our new commenting forum
Join thought-provoking conversations, follow other Independent readers and see their replies