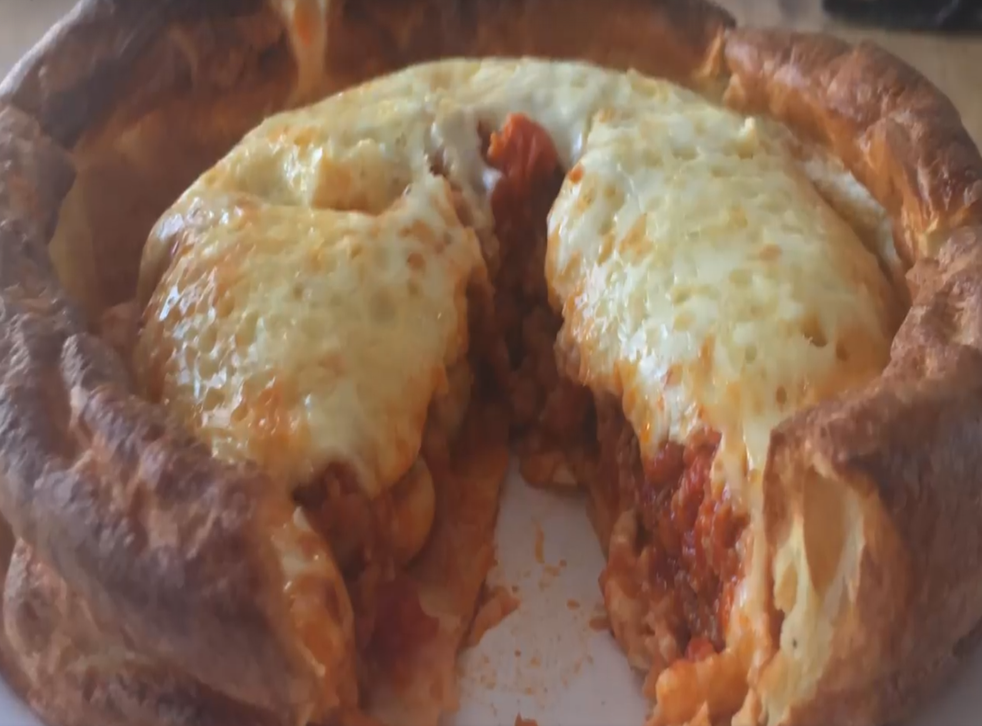 Yorkshire pudding pizza launched by Yorkshire diner
Yup, our prayers have been answered
Roast dinner or pizza?
It's one of life's biggest conundrums come Sunday late morning, especially if you're feeling slightly worse for wear.
But now one of the most serious conundrums of our time has a solution. Behold: the Yorkshire pudding pizza.
Yes, it's a thing. And possibly the answer to your prayers. A dream come true. Even if you didn't realise it was a dream you had.
The Yorkshire pudding pizza consists of a ginormous Yorkshire pudding base, a layer of sausage meat and tomato, and a generous cheese topping.
The whole thing is cooked upside down to ensure the Yorkshire pudding element stays crisp. Be still our beating hearts.
It's been created by Rebels' Smokehouse, a diner and takeaway spot in Beverley, East Yorkshire, and costs £15.95.
Clocking in at 1,500 calories, this isn't exactly one for the clean-eaters amongst us.
But then again, Rebels' Smokehouse is a place that also serves cheeseburger calzones and bacon burgers with waffles for buns.
The restaurant owners have explained that they were thinking of the deep dish pizzas they used to eat as children when the revolutionary idea came to them.
"We were thinking of the Chicago town pizza - because we all ate these as a kid, more often than not in frozen form, when we decided to pair it with the Yorkshire pud," they said, adding that it's "so right, but so wrong."
Unsurprisingly, the concept of meat, cheese and tomato on everyone's favourite carb is going down a storm.
"My two favourites, Yorkshire pudding and pizza mmmmmmmm," one person commented on Facebook.
"Could life get any better!" added another.
We don't think it could.
Join our new commenting forum
Join thought-provoking conversations, follow other Independent readers and see their replies